Are you ready for Valentine's Day?
February 9, 2019 by Darcie
Next Thursday is Valentine's Day, and restaurants wll be a hot mess. Don't just take my word for it; Bon Appetit, The Kitchn, and The Huffington Post all agree with me that if you really love someone, you should not take them out for a romantic meal on the actual Valentine's Day holiday. The wiser course of action is to plan a quiet dinner at home.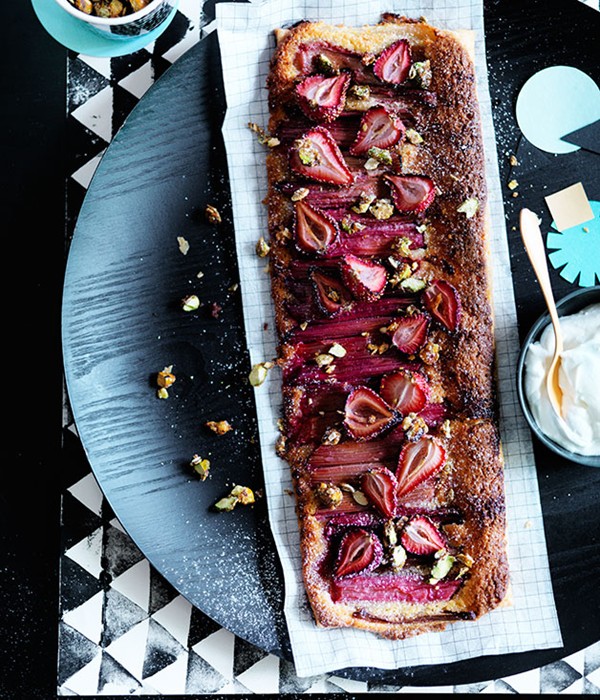 You might be tempted to go all out and try to make a fancy, multi-course meal, but that can lead to feelings of rage instead of love. Serious Eats assemble some advice to make your Valentine's Day meal the best it can be. The most romantic dish is the one that your significant other really loves, even if it's just mac and cheese (my husband has a thing for fried bologna sandwiches, so my meal prep is absurdly easy).
The KISS principle seems well-suited to Valentine's Day. Instead of trying to make "wow" dishes for each course, focus on what you do best. If you have a sweet tooth, put your effort into an impressive dessert. If savory is your thing, concentrate on making the main dish shine. Another tip is that anything that can be made in advance should be – you don't want to waste your romantic evening doing prep that could have been done a day or two before. This goes for everything from cocktails to dessert.
Deciding what to make can be a challenge, but the EYB Library is up to the task with an entire category of recipes specifically for Valentine's Day and romantic dinners. You can also look farther afield, as Australian Gourmet Traveller has assembled their best Valentine's Day recipes (I'm making the Rhubarb and strawberry tart with candied pistachio and fennel seeds pictured above to go along with the fried bologna sandwiches). You can't go wrong with an Ottolenghi recipe, and The Guardian features several Yotam Ottolenghi recipes perfect for the day. And if you are just too tired at the end of a workday to make a special meal, Delish has a list of all of the places (US) where you can order a heart-shaped pizza.
Seen anything interesting?
Let us know
& we'll share it!