Paying the cookbook love forward
March 7, 2019 by Darcie
As I have written before, I enjoying browsing for cookbooks at thrift shops and secondhand stores, delighting when I discover classic or out of print books for mere pennies. Some of my favorite volumes were found tucked away among faddish diet books from the 1970s, in tiny thrift shops in equally tiny towns that I've visited. Even though I love adding new (old) books to my collection, there's another part of this cookbook bargain hunting that I've come to love: expanding the culinary horizons of my friends and family.
If I see a great cookbook for a few dollars I eagerly add it to my cart even if I already own it, not because I need a second copy, but because I now have the perfect gift for a friend who is learning to cook or expanding her repertoire. I was recently reminded about how rewarding this can be while having drinks with friends. When one friend remarked that she wanted to learn more about bread baking, I said that I could provide baking books to help her on her journey. Another friend chimed in and said "You should definitely take up Darcie's offer. I told her my husband wanted to make pasta and she gave us a wonderful book. Now my husband and I make fresh pasta all the time."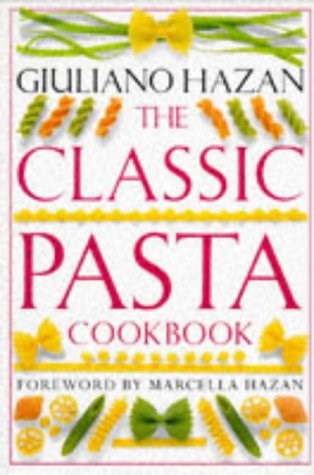 I was tickled that the copy of The Classic Pasta Cookbook by Guiliano Hazan I picked up for 99 cents was as inspiring to my friend as I had hoped it would be. Giving a cookbook to a loved one is like matchmaking without the pressure. If it works out, it's wonderful, but if it doesn't there are no awkward feelings. I'm now on the hunt for more classic volumes so I can pay forward the joy and knowledge that I derive from my cookbook collection.
Seen anything interesting?
Let us know
& we'll share it!