This cookbook celebrates the women behind Caribbean cuisine
March 8, 2019 by Darcie
Today is International Women's Day, and what better way to celebrate than with a cookbook that shares the nearly-forgotten stories of women behind a cuisine? That's what I thought when I came across an article on Serious Eats about the recently-published Provisions: The Roots of Caribbean Cooking by Michelle and Suzanne Rousseau.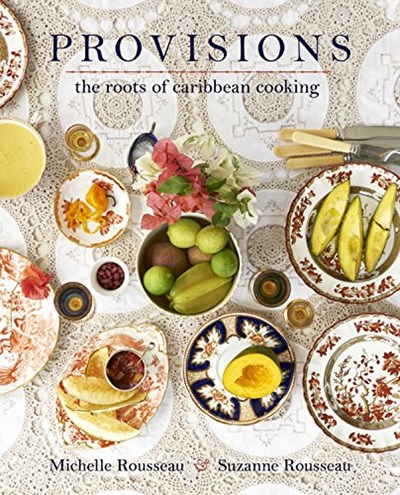 The sisters, who who previously wrote Caribbean Potluck: Modern Recipes from Our Family Kitchen, formerly owned restaurants and hosted television shows in Jamaica. Provisions, published at the end of Cookbooktober last year, allowed them to "show readers another side of the Caribbean and its food. It was a chance to introduce readers to some of the women who have shaped the region's food culture for generations, yet are rarely, if ever, acknowledged for their contributions."
One of the stories they tell is about their own great grandmother, Martha Briggs. Briggs was instrumental in developing the first commercial patty, which consists of meat and spices baked in a flaky pastry dough. Even though the Rousseaus had heard stories over the years about Briggs, finding documentation proved difficult. Much of the history in the region is passed on through oral tradition, making it easy for stories to be forgotten.
In addition to the intriguing food memories and glimpses of the islands' histories, Provisions is filled with creative recipes that represent the best of Caribbean food today. Good food combined with great stories about women's contribution to the cuisine – what could be better?