Onions Etcetera – EYBD Promotion
June 12, 2019 by Jenny
EYBD Title:
Onions Etcetera: The Essential Allium Cookbook: More Than 150 Recipes for Leeks, Scallions, Garlic, Shallots, Ramps, Chives and Every Sort of Onion
Authors
: Kate Winslow and Guy Ambrosino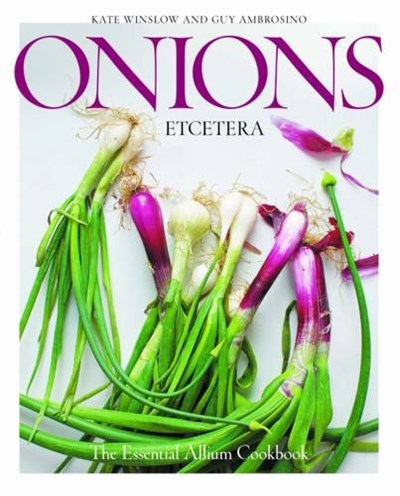 Our
takes you inside this title and features the following
What's to love
:
Everything! I've made several dishes from this beautiful book and they were spectacular!
See my full review for more information.
What is EYBD
: With
EYBDigital
, if you buy this title before
December 31, 2019
, you will have access to the full EYBD cookbook wherever you can access EYB after registering. To register visit this title's
Registration Page
(be sure you have a photo of your receipt or screenshot from your online order ready to upload). For those members who purchased this at the time of its prior release, please register as described above. If you have any questions, email info@eatyourbooks.com. Once your purchase has been verified, this button
will appear on the book on your Bookshelf next to the title and will take you to the digital access for this gorgeous book. For more information see our
EYBD Page
.
How the EYBDigital features appear
:
Special thanks to the publisher for providing the materials for our preview above and for offering three copies of this book to EYB Members in the US and Canada. One of the entry options is to answer the following question in the comments section of this blog post. Which recipe in the index would you try first? Please note that you must be logged into the Rafflecopter contest before posting or your entry won't be counted. For more information on this process, please see our step-by-step help post. Be sure to check your spam filters to receive our email notifications. Prizes can take up to 6 weeks to arrive from the publishers. If you are not already a Member, you can join at no cost. The contest ends at midnight on August 18th, 2019.
Seen anything interesting?
Let us know
& we'll share it!