This week at Eat Your Books!
June 29, 2019 by Jenny
Eat Your Books (EYB) is a website for people who love cookbooks and want to make better use of the great recipes from those books. With EYB, a member can create their own personal Bookshelf and quickly find recipes from their cookbooks, food magazines, food blogs, personal recipe clippings, and favorite online recipes. New cookbooks (as well as older titles) are indexed every week. For more information on how we can help you utilize your cookbook collection, please see our Help pages.
In case you missed it!
Member Photo of the Week:
Luscious lemon cake from Say It with Cake: Celebrate with Over 80 Cakes,
Puddings, Pies and More from the Original Boy Who Bakes by Edd Kimber
Photo submitted by member yvettehenderson
Have you uploaded any of your own photos yet? Learn more!


Featured Online Recipe: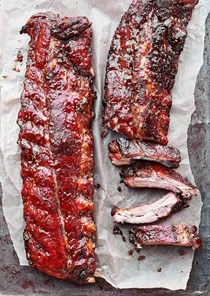 Honey teriyaki ribs from indexed site Leite's Culinaria by Jamie Purviance
Recently Indexed

EYBDigital Previews
A selection of full sample pages is available for the following cookbooks. Learn more about EYBDigital Previews.
(Note: Some members have been asking why they cannot add all EYBDigital Preview recipes to their Bookshelf. Please read this Help page for an explanation.)
3 recipes from BISH BASH BOSH!: Your Favorites, All Plants
by Ian Theasby and Henry David Firth (UK release 4/2019; US 9/2019)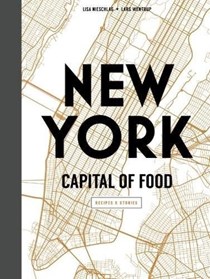 3 recipes from New York: Capital of Food: Recipes & Stories
by Lisa Nieschlag and Lars Wentrup (AU/UK 10/2018; US 10/2019)
3 recipes from Lands of the Curry Leaf: A Vegetarian Food Journey from Sri Lanka to Nepal by Peter Kuruvita (AU/UK 11/2018; US 10/2019)
Cookbooks with GIVEAWAYS!
Each of these featured titles below has a current giveaway. Click on the blue link for more information on how to enter. For titles that also have an EYBDigital Preview, click on the orange button to view the available full sample pages.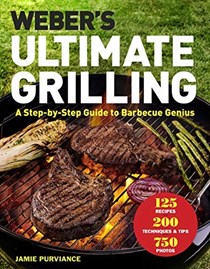 6 recipes from Weber's Ultimate Grilling: A Step-by-Step Guide to Barbecue Genius by Jamie Purviance
Learn more about this title and enter our giveaway open to US/CA (Expires 7/3/2019)!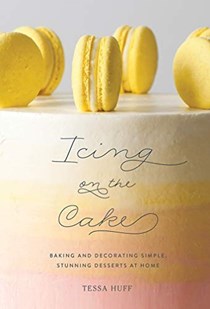 5 recipes from Icing on the Cake: Baking and Decorating Simple, Stunning Desserts at Home by Tessa Huff
Learn more about this title and enter our giveaway to win a copy open to US/CA Expires 7/6/2019!
3 recipes from The Backyard Fire Cookbook: Get Outside and Master Ember Roasting, Charcoal Grilling, Cast-Iron Cooking, and Live-Fire Feasting by Linda Ly
Learn more about this EYBD title and enter our giveaway open to US/CA Expires 7/14/2019!



3 recipes from Just Peachy by Belinda Smith-Sullivan
Learn more about this EYBD title and enter our worldwide giveaway Expires 7/10/2019!
Seen anything interesting?
Let us know
& we'll share it!