This week: Cinnamon roll, Chelsea bun and cinnamon scroll recipes, cookbook news and previews and more
May 23, 2020 by Jenny
As I stated in our last weekly roundup, I am clinging to comfort recipes. This week is all things cinnamon rolls. According to my social media feed, cinnamon rolls are made for holiday mornings and special occasions. To this I say nay, nay. Cinnamon rolls are not to be tucked away and brought out like the good china. They deserve to make an appearance on our tables as often as possible. Make them because the sun is shining or rain is falling or because it is Tuesday or Saturday. They are not as complicated as one might think; especially if you prepare them the night before and bake them off in the morning. Fess up, you do not wait for a holiday to indulge in a gooey Cinnabon when you are drawn by their intoxicating aroma at the mall. Why should you deny yourself the pleasure at home?
There are over 7,900 cinnamon roll recipes (online recipes) in our EYB library, 138 Chelsea bun recipes (online recipes), and 45 Cinnamon scrolls (online recipes). Delightful Repast explains the difference between a cinnamon roll and a Chelsea bun as follows "cinnamon is optional in a Chelsea bun but not so in a cinnamon roll. And currants, or other dried fruits, are optional in a cinnamon roll but not so in a Chelsea bun. Unlike the thick glaze on a cinnamon roll, the thin glaze on a Chelsea bun is invisible except for the shine." For an in-depth history of Chelsea buns see this informative article forwarded to us by a member who happens to be a UK chef/baker.
As for cinnamon scrolls, my friend and fellow food writer, Raquel, confirmed for me today these beautiful spirals are Australia's version of a cinnamon bun which they just started to make during the lockdown.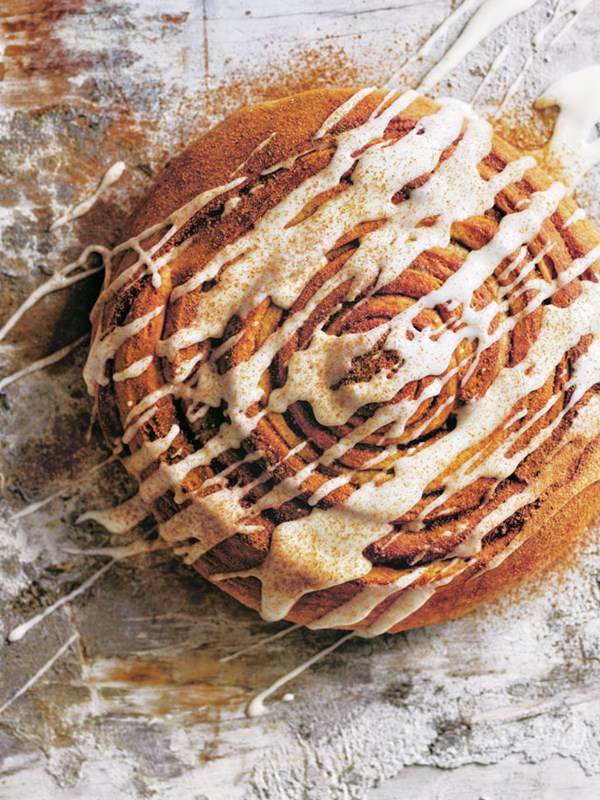 For the longest time, after trying numerous versions, I solely relied on the Perfect cinnamon roll recipe. Over the last year, I've expanded my repertoire and have embraced other options. Recently, I used the sweet dough recipe from Midwest Made's Five-spice sweet rolls and loved the texture and flavor of Shauna's dough. Last week, I tried challah cinnamon rolls from Rising: The Book of Challah and was blown away. I will be featuring Rochie's book in a giveaway in the next month as I've fallen deep into this gorgeous book.
On the topic of cinnamon rolls, I strongly recommend you purchase the June/July issue of Cook's Country for the Stroud's cinnamon rolls alone (my photo above). These amazing bites are similar to a dinner roll with a sugary, cinnamon topping and they disappeared. I've been anxious to make them again but they are extremely dangerous. You can't eat just one! What is your go-to recipe for cinnamon rolls and please tell me you make them more often than once or twice a year?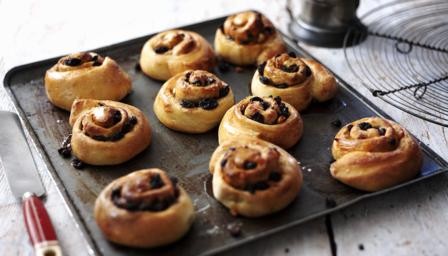 Other recipes and links:
---
Featured Recently Indexed Cookbooks
---
This Week on our Blog
Since our last roundup, Darcie has written articles entitled: Guild of Food Writers announces 2020 finalists, The yin and yang of Covid cooking, Chef sparks 'sandwich in place' movement, Ready, set, organize, Chefs show their personal sides in videos and podcasts, The stories behind the scribbles and Outdoor cooking may be a boon this summer. Darcie's weekly food news antipasto is shared every Sunday #foodnews brings up these information-packed posts).
Last week, I shared a post with downloadable cookbook links from Imperial Sugar and recently shared a preview of non-baking related cookbooks that will be published later this year. For baking related titles: see Let Them Eat Cake which shares a look at baking/cake specific books and for pie see this post pie cookbooks. Linked within those #previews is the lengthy 2020 outline of scheduled releases. Also, do not forget to check out which cookbooks are on sale in Kindle post.
---
Member Photo of the Week
Peach-strawberry smoothie from The 30-Minute Vegan: Over 175 Quick, Delicious, and Healthy Recipes for Everyday Cooking by Mark Reinfeld and Jennifer Murray submitted by member Tina_Berlin
Have you uploaded any of your own photos yet? Learn more! Please remember to update your profile with your Instagram name if you would like to be tagged in any photos that we share!
---
Featured Online Recipe
Homemade BBQ sauce from What's Gaby Cooking by Gaby Dalkin
---
EYBDigital Previews
Recently we uploaded our 660th EYBDigital Preview where a selection of full sample pages is available for the following cookbooks.
Learn more about EYBDigital Previews.
Note: To learn why you cannot add all EYBDigital Preview recipes to your Bookshelf, please read this Help page.
---
Cookbook Giveaways
---
*Please note due to the pandemic, promotions are extended until publishers are back in their offices, and warehouses are available to resume the shipment of books. The cookbook giveaway roundup shares all current giveaways.
Seen anything interesting?
Let us know
& we'll share it!