This week: Let's talk cookbooks and mistakes, EYBD cookbook previews and giveaways
October 16, 2020 by Jenny
Before I begin this week's topic on errors found in cookbooks (recipe roundup will return next week), I wish to preface my thoughts with the following. As a cookbook reviewer, I do receive many review copies from publishers, but as a cookbook lover, I also buy plenty of cookbooks myself. Some publishers won't send review copies or often I don't wish to wait for a UK title to be published in the US so I'll order from the UK. I say this to you because I make the following statements as a consumer.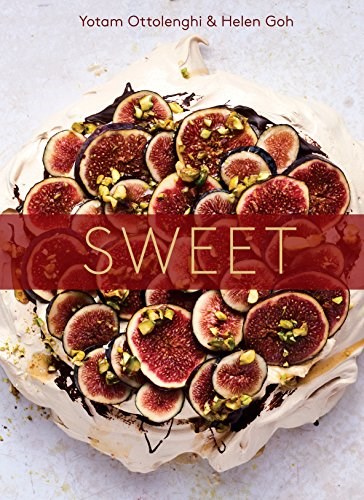 Most members will remember the issue that Ten Speed Press had with the North American edition of Sweet. Measurements, temperatures, and baking times were off due to errors made in the conversion from the UK to the US standards. The publisher issued an errata sheet as well as sent consumers a corrected autographed copy along with a little kitchen gift when the book was reprinted.
As a consumer and a human, I know mistakes happen. Sometimes small mistakes occur and other times (as in the case of Sweet) there are many errors. I appreciate it when a publisher issues an errata sheet. In doing so, the publisher is providing the cookbook owner, corrected details so that they do not waste precious ingredients and time. I'm sure that publishers, just as any business owner, fear backlash about errors and do not want negative publicity.
When we spend our hard-earned money on a product, we hope for perfection; but let's be realistic, nothing in life is perfect. If the imperfections are minimal, we hope that the publishers would let us know so that we can note the errors and move on. If they are grandiose, they can "make it right" as Ten Speed Press did – which I personally feel went above and beyond.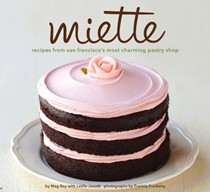 The publisher of Miette: Recipes from San Francisco's Most Charming Pastry Shop had a similar issue with measurements back in July of 2011. They issued an errata sheet and replaced copies in October of that same year. Truthfully, if a publisher issues an errata sheet, I am happy. For me, it is a huge bonus when they go to the expense of reprinting and sending out corrected copies.
From my years as the administrator and creator of The Cookbook Junkies, I have witnessed how livid folks can get when faced with errors. Some start boiling tar and plucking chickens to punish the authors and publishers. Nothing else removes any shyness a lurker may have to join a band of torch-wielding villagers. Often, we don't have time to leave a comment on something positive, but we make the time when there is negativity involved. I know I am going to catch grief when I say this – but I feel that as long as I know that there are errors, I can pencil in corrections and let our members know about the issues as well. With the correct information, I am satisfied. Anything extra is "gravy".
Recently, I've learned about some possible errors in Barbuto and we've made some preliminary notes on the few recipes in question. I am working with the publisher to see if we can confirm these issues and we will let you know. These minor errors do not take away from the beauty of this book – it is spectacular, and the errors seem to be only in two or three baking recipes.
One of our favorite author's Rose Levy Beranbaum has a special section on her website for errata. A reminder when leaving reviews on books. Please if the book arrives damaged due to the shipper or post office's handling, leaving a 1-star review is devastating to an author. It is misleading to the public who will think that there are flaws in the book itself. Handle that grievance through customer service.
If you come across an error in a cookbook, please be sure to leave a note on the recipe here at Eat Your Books. Let me know (calmly and politely, please) how you feel about the cookbook errors in the comments. Do you find them unacceptable? Do you understand and just wish to have the correct information? Or do you want to throw the book out the window?
This Week on the Blog
Since our last roundup, Darcie has written articles entitled:
Darcie's weekly food news antipasto is shared every Sunday #foodnews brings up these information-packed posts from the most current to the first one.
Over the last two weeks, I've shared my Great British Bake Off – Recap – Week 3 – Bread and giveaways that have been posted for A Year of Simple Family Food, Jikoni, and The Sourdough School.
Other articles of interest:
Thanks to our members who used our affiliate links while doing their Prime shopping. The commissions earned help us to index more books, please remember to click here before shopping Amazon USA * Amazon Canada * Amazon UK anytime.
Jenny and the EYB Team
Featured Recently Indexed Titles
---
Member Photo of the Week
Paul's Saint Lucia buns from The Great British Bake Off: Christmas by Lizzie Kamenetzky submitted by member michaelsgrant
Have you uploaded any of your own photos yet? Learn more! Please remember to update your profile with your Instagram name if you would like to be tagged in any photos that we share!
---
Featured Online Recipe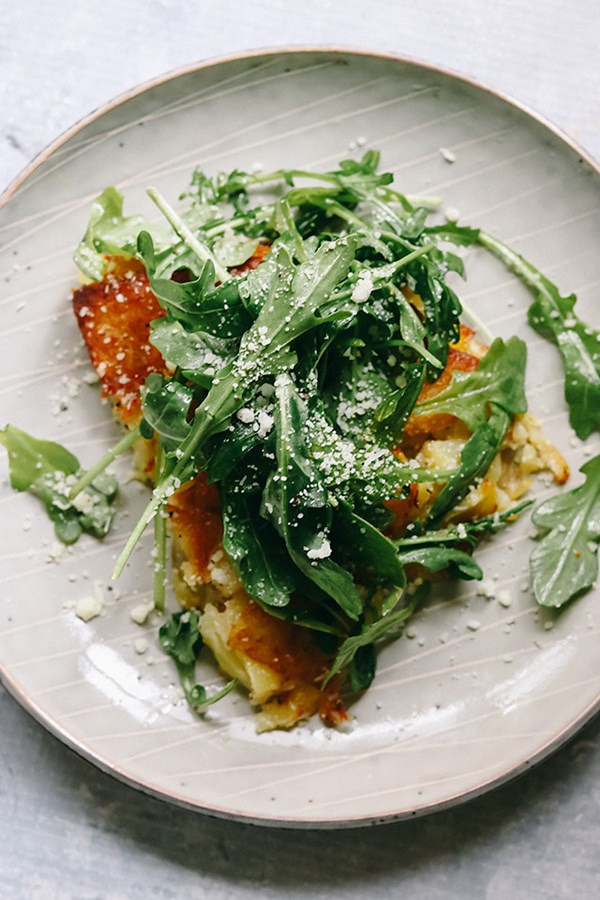 Cacio e pepe potatoes Anna [arugula salad] from Eats Well with Others by Joanne Bruno
---
EYBDigital Previews
Recently we uploaded our 782nd EYBDigital Preview where a selection of full sample pages is available for the following cookbooks.
Learn more about EYBDigital Previews.
Note: To learn why you cannot add all EYBDigital Preview recipes to your Bookshelf, please read this Help page.
---
Cookbook Giveaways
Click on the Bold Blue Link Below to Enter
*Publishers ask that we be patient awaiting the arrival of prizes as warehouses are not operating at full capacity yet. The cookbook giveaway roundup shares all current giveaways.