Australian Food – Cookbook Giveaway
January 4, 2021 by Jenny
Enter our US/CA/UK/AU giveaway to win a copy of Australian Food by Bill Granger.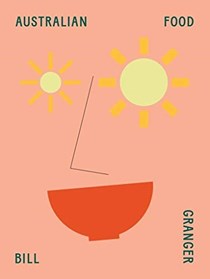 In the 20 years since Bill Granger published his first book of recipes, Sydney Food, the world has fallen in love with the joyfully casual Australian way of eating. As a self-taught cook, straight out of art school, Bill furnished his first street-corner eatery in minimalist style, serving a small but perfectly formed menu of domestic dishes around a central communal table. He captured the hearts of Sydneysiders and visitors alike, while setting an exciting new standard for cafe dining.
Since then, Bill has been crowned the 'egg master of Sydney' (New York Times 2002), the 'king of breakfast' (The Telegraph Magazine, 2016), the 'creator of avocado toast' (Washington Post 2016) and 'the restaurateur most responsible for the Australian cafe's global reach' (The New Yorker 2018).
Nowadays, from Sydney to Tokyo, and London to Seoul, queues form to enjoy ricotta hotcakes ('Sydney's most iconic dish' Good Food 2019), fluffy scrambled eggs, lively salads and punchy curries. It is a bright picture of Australian food that has travelled across the globe, packed with fresh flavours and local produce, healthy but never preachy, whose main ingredient seems to be sunshine itself. The plates at any of Bill's restaurants are more sophisticated today, reflecting decades of global experience and culinary creativity – but the warmth of atmosphere and joy of eating remain the same.
Our
takes you inside this beautiful book and features the following
Special thanks to the publisher for offering three copies of this title to our members in the US/CA/UK/AU. Entry options include answering the following question in the comments section of this blog post.
Which recipe in the index of this title would you make first?
Please note that you must be logged into the Rafflecopter contest before posting or your entry won't be counted. For more information on this process, please see our step-by-step help post and this forum post. Once you log in and enter your member name you will be directed to the next entry option – the blog comment. After that, there are additional options that you can complete for more entries. Be sure to check your spam filters to receive our email notifications. Prizes can take up to 6 weeks to arrive from the publishers. If you are not already a Member, you can join at no cost. The contest ends at midnight on March 11th, 2021.
a Rafflecopter giveaway