Preorder Cookbook Perks: Spring 2021
February 21, 2021 by Jenny
Earlier this month, I shared some highlights of the cookbooks being released this Spring. I noticed a few cookbook perks that you may want to jump on. I will be updating this post as I learn of more offers. As always, please email me at jenny@eatyourbooks.com if you have information about a cookbook preorder perk, author event or something cookbook related.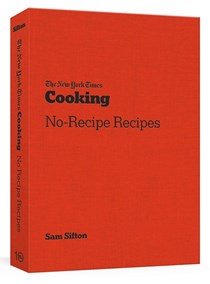 The New York Times Cooking: No-Recipe Recipes: If you preorder this title, the publisher is offering a bonus: A sneak-peek recipe booklet featuring 5 dishes from the cookbook and access to a live webinar on March 16th at 5PST/8EST featuring Sam Sifton in conversation with Melissa Clark. See Darcie's post on this title.
---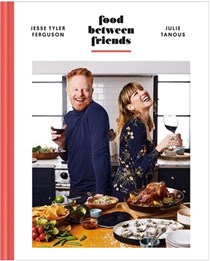 Food Between Friends by Jesse Tyler Ferguson and Julie Tanous created a gorgeous book filled with yumminess. Fudge brownies with a spicy peanut butter swirl, Miso polenta, and Chile rellano meatloaf are a few examples of the recipes here. Preorder their book by March 13th and receive bonus recipes. Find out more here. See the authors' virtual events on our calendar!
---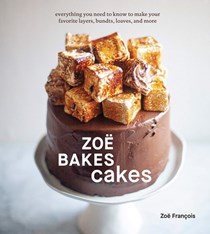 Zoë Bakes Cakes: Everything You Need to Know to Make Your Favorite Layers, Bundts, Loaves, and More by Zoë François: I am giddy awaiting the release of this title. Hardcover Cook has chosen Zoë Bakes Cakes as this quarter's baking box – see photo below. EYB members can take 10 percent off using the code EYB10. The author has a special preorder ebook with four bonus recipes and a special discount from King Arthur Flour. Register here with your order information to take advantage of this perk!
---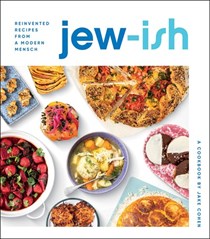 Jew-ish: A Cookbook: Reinvented Recipes from a Modern Mensch by Jake Cohen: For those who have preorder Jake's book (it's amazing), you can receive a digital Haggadah. (A curation of prayers, quotes, poems and conversation-starters to take seder a little deeper.) Register here.
---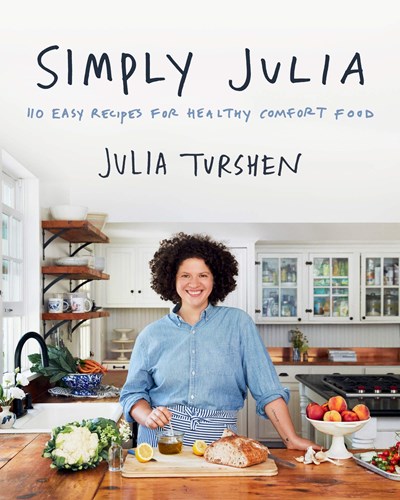 Simply Julia: 110 Easy Recipes for Healthy Comfort Food by Julia Turshen: Hardcover Cook has chosen Simply Julia as this quarter's omnivore box. Julia has a full schedule of virtual events to celebrate her new title beginning February 25th! Click here for a free gift note if you are ordering this book for a friend.
---
Hot for Food All Day: Easy Recipes to Level Up Your Vegan Meals by Lauren Toyota: Preorder Lauren's new book and get an invite to the digital launch events on release day (March 16, 2021) and a free gift with proof of purchase! Find more information at Lauren's website.
---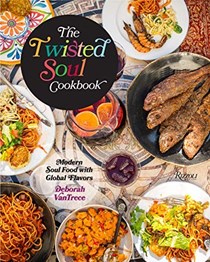 The Twisted Soul Cookbook: Modern Soul Food with Global Flavors by Deborah VanTrece – register for this online event (March 16, 2021 4:30pm) – conversations and cooking demo – and receive a copy of this cookbook from Books are Magic.
---
Not a Spring release, but Erin Jeanne McDowell will personalize and send a beautiful bookplate to you for 4.00.