Australia Cookbook Giveaway
June 8, 2021 by Jenny
Enter our US/UK/AU/CA giveaway to win a copy of Australia: The Cookbook by Ross Dobson.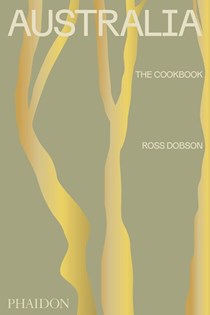 From our April 27th post on Australian news Roberta wrote: "Is there such a thing as Australian cuisine? It's been a question we've grappled with for a long time. As an ancient land with a recent modern history that combines a cultural melting pot from so many nations, how do we define Australian food? Phaidon has recently attempted to address this question with Australia – The Cookbook. Including some beautiful photography of Australia's spectacularly diverse landscape, it covers everything from the indigenous ingredients cultivated and harvested by Australia's original inhabitants, through the food of our colonial heritage and the many and varied contributions of successive waves of immigrants (from the chow mien introduced by 19th century Chinese gold miners to more recent Vietnamese pho and the Italian 'spag bol' and Greek moussaka that arrived in between), to the now ubiquitous smashed avo on toast. It's all here and well worth a leisurely read."
Our
takes you inside this beautiful book and features the following
Special thanks to the publisher for providing two copies of this title in our giveaway open to US/UK/AU/CA. Entry options include answering the following question in the comments section of this blog post.
Which recipe in the index would you try first?
Please note that you must be logged into the Rafflecopter contest before posting or your entry won't be counted. For more information on this process, please see our step-by-step help post and this forum post. Once you log in and enter your member name you will be directed to the next entry option – the blog comment. After that, there are additional options that you can complete for more entries. Be sure to check your spam filters to receive our email notifications. Prizes can take up to 6 weeks to arrive from the publishers. If you are not already a Member, you can join at no cost. The contest ends at midnight on August 18th, 2021.
a Rafflecopter giveaway