»
»
The American Cocktail: Classic & Contemporary Cocktails from the Country's Best Bartenders
x
Welcome to Eat Your Books!
If you are new here, you may want to learn a little more about how this site works. Eat Your Books has indexed recipes from leading cookbooks and magazines as well recipes from the best food websites and blogs.
Become a member and you can create your own personal 'Bookshelf'. Imagine having a single searchable index of all your recipes – both digital and print!
The American Cocktail: Classic & Contemporary Cocktails from the Country's Best Bartenders by The Editors of Imbibe Magazine
Reviews about this book
Reviews about Recipes in this Book
Lisa Is Cooking

The flavor of loquats is like mild apricot, and the limoncello and lime juice accompanied it nicely. And, the pretty orange of the fruit gave the cocktail great color.

Full review
ISBN 10

081187799X

ISBN 13

9780811877992

Published

Nov 01 2011

Format

Hardcover

Page Count

144

Language

English

Countries

United States

Publisher

Chronicle Books

Imprint

Chronicle Books
Publishers Text
This ultimate guide to American cocktails collects more than fifty drink recipes from across the U.S., spanning five distinct regions (the South, the Northeast, the Midwest, the West, and the West Coast). Each recipe comes from one of America's top bartenders, and includes a bit of history on the cocktail as well as information about the unique ingredients that go into it. The drinks are both classic and contemporary, often putting a fresh and modern twist on an iconic heritage drink, and each is a sophisticated, artisan recipe that emphasises the art of the cocktail.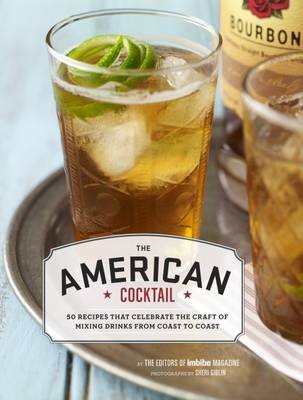 Categories