EYB Milestone: 10,000 books indexed!
February 24, 2021 by Jane
Just last month, we shared the news that we had reached 2,000,000 recipes indexed and here we are announcing that we have just published the index on our 10,000th book!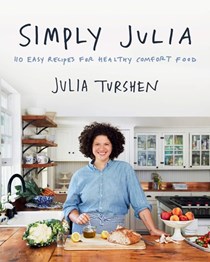 Which book holds the honor of setting this EYB record? Simply Julia: 110 Easy Recipes for Healthy Comfort Food by Julia Turshen. We will have a full promotion on Julia's amazing book to share with you soon!
We so appreciate the work being done by our indexers and member indexers (and our whole team of dedicated cookbook lovers) that helped us to reach this major accomplishment.
Here's to more exciting news as 2021 unfolds.