Going without: are photos essential in a cookbook?
May 21, 2012 by Susie
Remember the old, unillustrated days of cookbooks, when you opened to a page of Mastering the Art of French Cooking, or Joy, and your eyes always fell on an unbroken page of solid words? Oh, you might get a diagram of primal cuts on a beefer or something like that. But as for the recipes themselves? How they were supposed to turn out was left to your imagination–which could sharply diverge from what the author intended.
Cookbooks, once, were reference books–like a telephone book or a computer manual. Pictures were expensive, especially in color, and publishers trusted to the written word to get the job done. And if you remember the food photography of the 1960's (have a good look through James Lileks' thoroughly amusing books if you don't), this was probably just as well. Stuff just looked scary, even when it wasn't sitting on a bed of green Jell-O with festive novelty toothpicks stuck in.
Flash forward to 2012, when a majority of cookbooks come with styled, mouthwatering photographs. They might be in a separate gallery section. They might be blindingly glossy or muted, printed on the same matte stock as the text. Often, there's one for every recipe, and in some remarkable cases there's up to a dozen process photographs – a staggeringly generous display.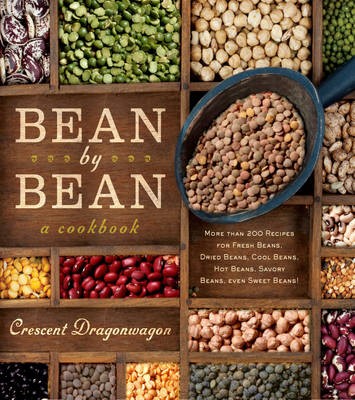 So it comes as something of a surprise when a well-promoted, reasonably visible cookbook turns up with few or no illustrations. Personally, I think it's refreshing. It re-focuses my attention on the author's voice and the clarity of the instructions. This year's Bean by Bean is one such–no pictures, just whimsical one-color drawings, and a no-nonsense 2-column page format reminiscent of the Silver Palate Cookbook. It worked, too. I never felt the lack of a clarifying photograph. But then, legumes are tolerant of outcome, and none too pretty anyway.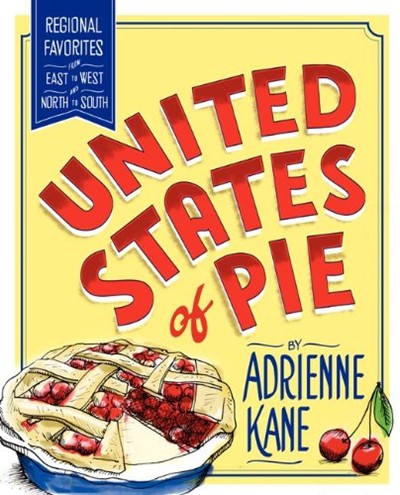 More surprising is when a baking book attempts to go pic-less, as Emily Luchetti's The Fearless Baker did last year (line drawings only). Same for this year's United States of Pie. You might imagine that the meticulous nature of baking ought to make some kind of illustration a must, yet Adrienne Kane manages to convey the exacting details through word alone. I especially like her details on kneading pie dough. She deliberately guides you through sight, touch, and even sound (!) cues so you can get this notoriously tricky step of the pie process right.
Why do so many cookbooks rely on photographs? There could be so many reasons: an increasingly visual culture, the rise of food blog photography, the economics of the digital revolution, the rise of the app. It doesn't really matter. I'd just like to make the point that it's still possible for a purely written cookbook to equal and even surpass an illustrated one. Photographs may be a valuable shortcut to visualizing what a dish should look like – maybe even worth 1000 words. But you can't beat print for nuance.