Norman Van Aken's advice to aspiring chefs: read cookbooks
January 4, 2019 by Darcie
Chef Norman Van Aken is known as the founding father of New World Cuisine, a celebration of Latin, Caribbean, Asian, African, and American flavors. He is also credited with introducing the concept of "fusion" to the culinary world. His restaurant, Norman's, was nominated as a finalist for the James Beard Foundation's "Best Restaurant in America," and the chef has also been a James Beard Foundation semi-finalist for "Best Chef in America." So when Van Aken offers a suggestion to young cooks, they pay heed. What is the chef's number one piece of advice to those aspiring to follow in his footsteps? Read cookbooks.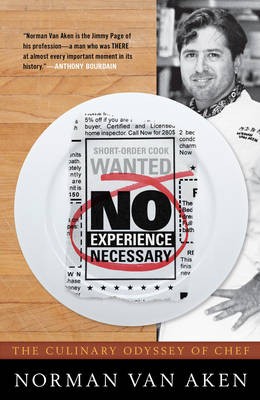 Van Aken thinks that young chefs spend too much time looking at screens instead of poring through cookbooks, and he thinks that's a shame. "They don't read. They barely read. They watch things," he said. "And I know that it's very tempting just to watch it on the tube or on the internet. And they don't sit down with a book and make notes in the book or make notes in a notebook next to the book." The chef offered his extensive cookbook library to his staff as a resource but was dismayed that few of them took advantage of it.
While he thinks there are good cooking programs on television (he appeared twice on Anthony Bourdain's shows), Van Aken thinks that most of the televised competitions are confusing to young chefs because they don't reflect the realities of cooking. He also believes that reading books is less distracting that reading an online article. "I think it's about not the constant interruption that comes across through the electronic methodology, which is that you could be reading about something, whether it's making a sauce or the historical aspects of a dish – and then your email comes in," he says.