Getting to know black lentils
August 13, 2019 by Darcie
I must admit to having an aversion to lentils. This is probably due to the fact that as a young vegetarian who was a rubbish cook, I ate far too many bland dishes of underseasoned, mushy legumes. If only I had known about black lentils, aka beluga or caviar lentils, back then. Although regular lentils tend to disintegrate when cooked, black lentils retain their shape. Chris Cohen of Saveur explains this and provides even more reasons to love these less common lentils.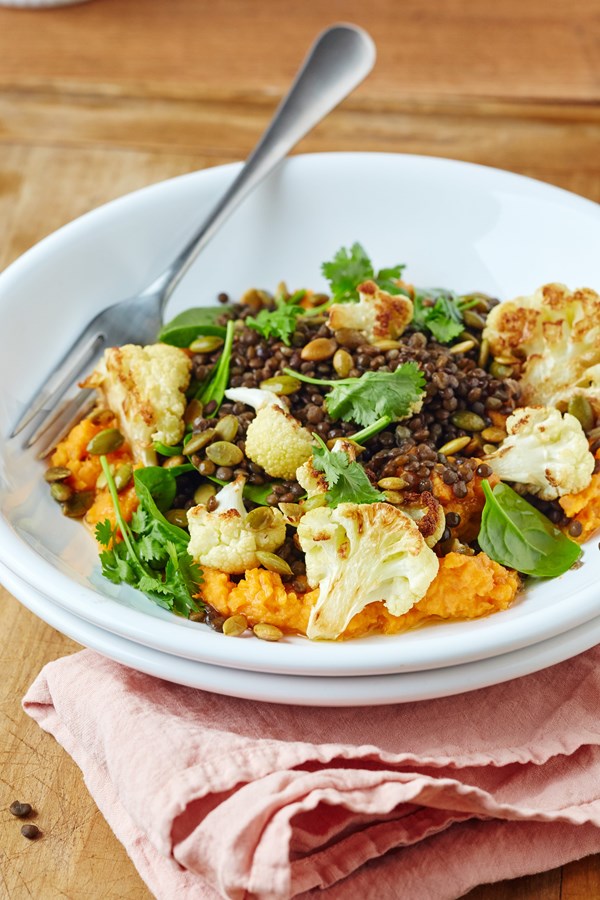 You can find these tiny black jewels in major grocery chains, but if you don't see them in your store, fear not: they are availabe via mail order. Rancho Gordo sells a lovely version, says Cohen (and I concur). Black lentils have a myriad of uses: they are a wonderful addition to salads, they make a stunning grain bowl, and are a great backdrop to your favorite meat.
In addition to their versatility, black lentils are highly nutritious, containing loads of protein, fiber, and complex carbohydrates. As a bonus they have among the lowest carbon footprint per gram of protein of any food, making them perfect for vegetarians, vegans, or anyone looking to bolster their plant-based protein intake.
Browse the EYB Library to find more ideas for using black lentils, including these highly-rated recipes:
Seen anything interesting?
Let us know
& we'll share it!