Food news antipasto
October 20, 2019 by Darcie
Many EYB Members probably know about the Cookbook Co. Cooks, the cooking/cookbook store located in Calgary, Alberta. They announced some sad news earlier this week, as one of the company's founders, Jean Norton, died earlier this month. In a Facebook post, The Cookbook Co. recalled that "Jean was generous, an incredible cook and baker, and emanated a constant joie de vivre." They posted one of Jean's signature recipes as a remembrance: Maid of Honour Tarts, aka Jean's Pink Tarts.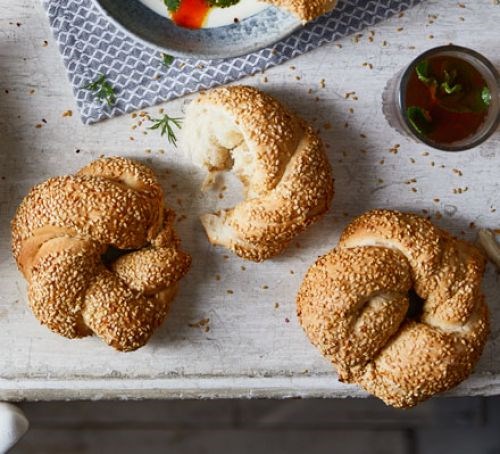 October 16 marked World Bread Day, and in honor of this auscpicious occasion, CNN developed a list of the 50 best breads of the world. On the list you will find everything from baguettes to lavash to Dökkt rúgbrauð, the slow-baked rye bread from Iceland. The fascinating list includes photos of the various breads.
Halloween is not far away, and with it comes a lot of candy. One item that will be on offer is candy corn, which is a love-it-or-hate-it sweet. If you love it, you need to check out a recent post on the history of candy corn. You'll find a lot of interesting facts, including that it used to be called 'chicken feed'. Now you have a conversation starter for your Halloween party.
If that topic doesn't work, you can always try asking this question: Would you eat butter that's been sitting in a bog for centuries? Apparently the practice of burying butter in peat bogs has been traced back some 3,500 years. There's a display of 1,000 year old 'bog butter' on display at The Cork Butter Museum in Ireland. Find out the reasons people buried butter in bogs in an article from Culture Magazine on the history of bog butter.
Photo of Turkish simit breads from Sift Magazine