Food news antipasto
October 27, 2019 by Darcie
Ever wonder why round pizza comes in square boxes? Apparently making a round one is easier said than done. Pizza Hut spent two years developing a round box, and the US chain is using the boxes, which use fewer resources than a traditional square one, on a special pizza. A test run is being carried out in Phoenix, Arizona with the Garden Specialty pizza made with a meatless 'Incogmeato' Italian sausage topping.
It's never too early to start planning for holiday meals. Mashed potatoes continue to be a popular side dish, but a lot can go wrong. Lumpy, gluey, dense, or runny potatoes don't make anyone happy. Choosing the right type of potato, cooking them properly, and the method of mashing all play a role. Serious Eats has developed a go-to guide for avoiding or fixing mashed potato problems so you can have perfect spuds on your table.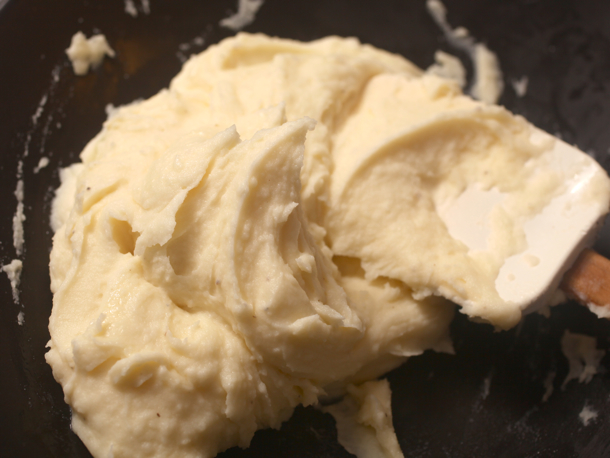 Speaking of the holidays, it might be time to start practicing your piemaking techniques. Casual bakers who want to up their game and have Instagram-worthy pies should head over to Epicurious. They have several easy pie decorating techniques that achieve fantastic results and don't require hours of fussing over intricate lattices.
Finally, since we are on a holiday theme, we would be remiss if we didn't mention Halloween. If you have a pumpkin (or two, or three) that you don't get around to carving, The Guardian has a dozen recipes for cooking with pumpkin. From a pumpkin-based chowder to pumpkin panna cotta to fermenting with pumpkin, you are sure to find a good use for your gourd.
Photo of Ultra-fluffy mashed potatoes from Serious Eats