Outdoor cooking may be a boon this summer
May 22, 2020 by Darcie
Monday is a holiday in the US, a day of remembrance for those who have fallen in the line of service to our country. It is also Spring Bank Holiday in the UK. Unofficially, the long weekend marks the start of summer and kicks off peak grilling season. Last year I wrote a post about summer grilling looking different these days because of shifting diets, with more vegetable-centric cooking taking place. This year cookouts might look different for another reason: they will probably be smaller and feature physical distancing.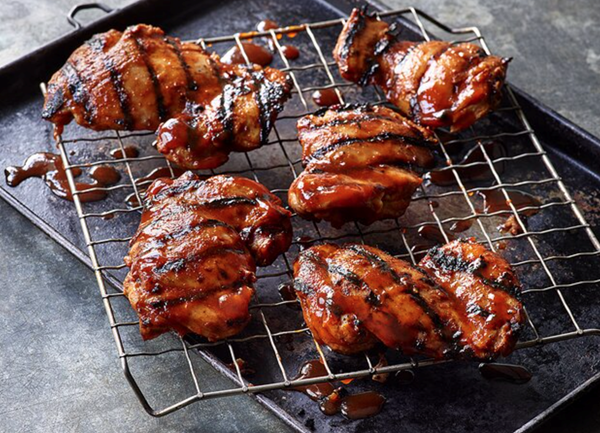 It will be interesting to see if the pandemic swings the pendulum back toward traditional grilling, with burgers, hot dogs, and steaks trending upward. Nostalgia could definitely drive this trend, but the price of beef might temper enthusiasm in that direction. Regardless of whether we eat more or less meat, it's likely that outdoor cooking in our backyards will be even more popular this summer as it may allow for neighbors and friends to get together while still practicing safe distancing measures.
Planning for safe sharing of food or beverages will require more effort than usual – things like batch cocktails that can be poured from a pitcher, with each person bringing his own glass and setting it down so the cocktail can be poured with no one else touching the glass, and so on. If groups are small and appropriate physical distances are maintained, short outdoor gatherings may be relatively safe and provide a good outlet for people who feel isolated. Naturally, everyone should listen to guidance from the appropriate medical and scientific personnel as to what is recommended for such gatherings; my own interpretation should not be construed as advice.
Even if you are only eating with your immediate family or dining solo, grilling is a great way to enjoy the outdoors and eat delicious food. The EYB Library is always ready for outdoor cooking, with over 14,700 online recipes dedicated to grilling and barbecue, including the Spicy tamarind marinated chicken from EatingWell Magazine pictured above. Many people grill year-round, so even if the weather is cooler where you live, get out the charcoal or fire up the gas grill and make delicious memories.
Seen anything interesting?
Let us know
& we'll share it!