The Chicago Cookbook
June 30, 2020 by Jenny
Today I ordered a print copy of The Chicago Cookbook: 50 Must-try Recipes from Our Favorite Restaurants by Editors of Chicago Magazine. I had to check the book out immediately so caved and bought the pdf version as well.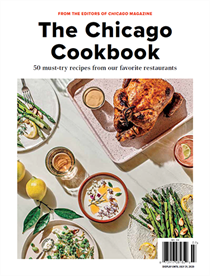 I love Chicago and I love restaurant cookbooks. It is the closest thing I'll come to dining out regularly – even before COVID. The book contains a wonderful selection of recipes from French toast from Somerset and Little biscuits from Giant to Cajun ribeye from Chicago Cut and Summer peach sundae from Beatrix. It's a beauty and unlike some restaurant cookbooks – all the recipes are very approachable.
You can order a pdf or print copy at this link. I purchased this title myself but love it so much I had to write about it!
Seen anything interesting?
Let us know
& we'll share it!