Thanksgiving, virtually
October 9, 2020 by Darcie
One of the most important food holidays in the US and Canada is coming up, but it will look a lot different than it has in years past. Monday marks Canadian Thanksgiving, and the US holiday follows on November 26th. Usually, we would be talking about how people would be gathering around the table in large groups, debating perennial topics such as whether the stuffing should be inside the turkey or not. But this year will be different for most of us, and celebrating the day will involve a shift in thinking.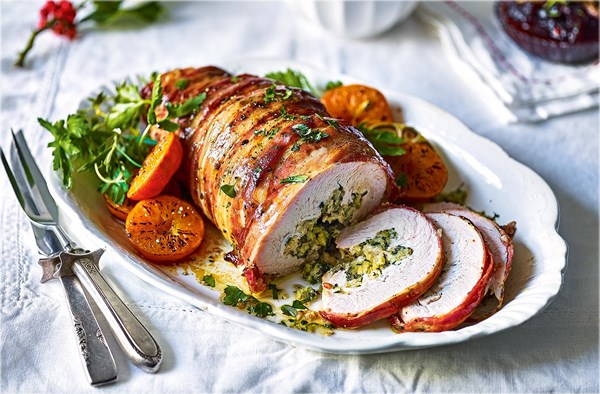 Grocery stores are pivoting to meet the new paradigm, with most chains stocking smaller turkeys to better fit smaller gatherings. Downsizing the food is one way to make things work, but there are more creative ways to do it as well. One Twitter thread I saw suggested that everyone in a group that would normally eat together all make a different kind of pie, slice it up, and deliver pieces to the other participants ahead of time, then gather on Zoom, etc. and eat them at the same time. Since pie is infinitely variable, this could be amazing. I envision shepherd's pie or turkey pot pie, a savory sweet potato pie, and perhaps a green bean tart, ending with a sweet apple pie or pumpkin pie.
Some of us may crave traditional items that remind us of family gatherings from 'normal' times, but since we will be dining solo or in small groups, this could be the year to throw tradition out the window. It could be a welcome change especially if we've been held back from trying new foods by staunch traditionalists or picky eaters. Now is the time to experiment with standard ingredients, making turkey porchetta or Southwestern-style stuffed sweet potatoes. We shouldn't feel limited to sticking with traditional ingredients, however. This could be a great year to make a roasted vegetable platter with miso aioli, a goat cheese, apple & honey tart, or a bacon-wrapped pork loin.
We usually host an 'orphans' Thanksgiving at our home, but this year it will be just two of us. I have not decided on what to make and am wavering between traditional ingredients with a twist or forging an entirely new path. I'm going through some of my newest cookbooks and bookmarking recipes left and right. What are your plans for the holiday?