Food news antipasto
May 2, 2021 by Darcie
If you enjoy beer and history, listen up: a county in the UK is hiring someone to visit pubs for a year. The Lincolnshire County Council has recently posted a job listing for a Heritage Project Officer. The job, which pays $40,000 USD for a one-year stint, will involve "researching and recording the architectural and social history of public houses along a 50 mile stretch of the Lincolnshire Coast from Grimsby to Boston."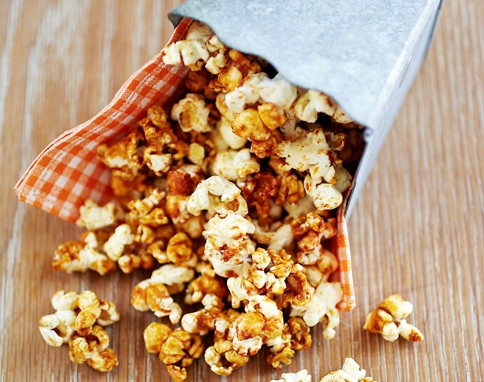 Remember when baking yeast was in short supply at the start of lockdown a year ago? Now another yeast is in trouble. It seems that brewer's yeast, which is used in making Marmite, is now difficult to find, causing a shortage of the love-it-or-hate-it condiment on store shelves. Because no one was going to pubs and imbibing beer for months, yeast production was ramped down. Now that things are reopening, there is not enough yeast to go around. Supply should catch up soon, but expect to see fewer bottles of Marmite in stores for the next several weeks.
Olive oil lovers will have to brace themselves for this next story, which involves a threat to olive growers in Italy and beyond in the Mediterranean. Growers have had entire mature olive groves wiped out by a bacteria thought to have come from South America a decade ago. This deadly bacteria, Xylella fastidiosa, is now quickly spreading across Puglia and other important olive-producing regions in Italy. Gastro Obscura brings us the story of how agronomist Giovanni Melcarne has invested his life savings into finding a way to combat this existential threat to olives.
I don't want to end this post on a negative note, so let's turn to something more uplifting. Like many cookbook lovers, I value specialty cookbook stores for the great advice and knowledge they offer to collectors like me. I was reminded of this by the most recent newsletter from NYC bookseller Kitchen Arts & Letters, in which they sing the praises of restaurant books. Some people dismiss weighty and complex restaurant cookbooks because they appear frivolous or not useful. But Nach Waxman of KAL hits the nail on the head when he says: "This is bunk. Restaurants shape culture and reflect it at the same time. Chefs and cooks who succeed by feeding people well have valuable insights." While not every restaurant book is exceptional, a great many of them will inspire and delight.
Photo of Marmite popcorn from Jamie Magazine