Get ready to celebrate the year of the tiger
January 19, 2022 by Darcie
February 2 ushers in the Chinese New Year as well as new year's celebrations in other Asian countries including Korea, Vietnam, Singapore, Malaysia, and Indonesia. The Chinese calendar is a lunar/solar calendar and other names for this festival – the most important in the Chinese calendar – are the Lunar New Year and the Spring Festival. The celebration begins on the new moon on the first day of the new year and ends on the full moon 15 days later. Each year corresponds to one of the twelve animals of the Chinese zodiac, with 2022 being the year of the tiger.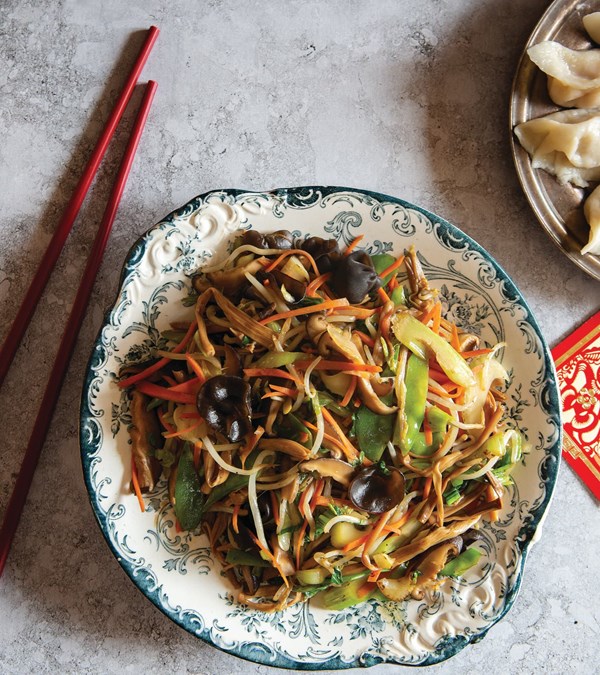 While there are numerous regional differences in how ethnic Chinese celebrate the new year, common denominators include gifts of money in red envelopes and traditional foods that are deemed lucky because they sound like words for wealth, good health, and other desirable traits. Dumplings are also considered lucky foods because their shape resembles an early form of Chinese currency. 
To give us a head start in planning our celebrations, Epicurious bring us 35 Lunar New Year foods to usher in the Year of the Tiger. The collection contains items like longevity noodles, recipes for whole fish, dumpling recipes, chicken dishes, and more, including the Lucky 8 stir fry by Hsiao-Ching Chou pictured above.