Eat Your Books Cookbook Club December Roundup – Part II
December 31, 2017 by Jenny
Today, I am sharing Part II of the December roundup for the Eat Your Books Cookbook Club, our online cooking group, and our second group that is working through Sweet (please see our errata sheet for the Americanized version of this book). Helen Goh, is going to try to join us in 2018. Part I was shared earlier this month.
This month's selections were: Six Seasons or Salt, Fat, Acid and Heat, (both of these titles were on my best books of 2017 list) plus we shared our favorite holiday cookies and treats. Please be sure to tag all your social media posts with the hashtag #EYBCC. The photos below are just a few of the beautiful shots our members have been sharing so be sure to visit the groups for more inspiration.
A reminder: You voted and our cookbook selections for January through March are laid out here. If you missed any previous roundups or are looking for other club news, I have tagged them with #EYBCookbookClub.
We'll begin with dishes from Six Seasons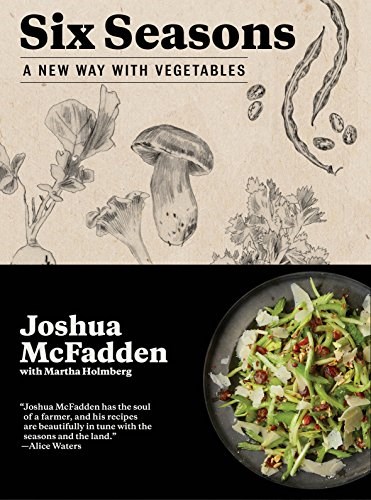 Jacqui C. made the Pickled cherries. After reading in the group and on Instagram, she replaced rice vinegar with apple cider vinegar to retain the fruity tone. Nice.


Paula C. made the Roasted savoy cabbage with Parmigiana, walnuts and saba. She states: "This wasn't a very well tested recipe. The cabbage needed to be cut into 1/8s rather than 1/4s as it took far longer to cook through and brown sufficiently than the stated 15 minutes. The walnut parmigiana salsa was delicious though, I would make this again with adaptations to method and timing. I know now why there was no photo in the book – it's not the prettiest thing!"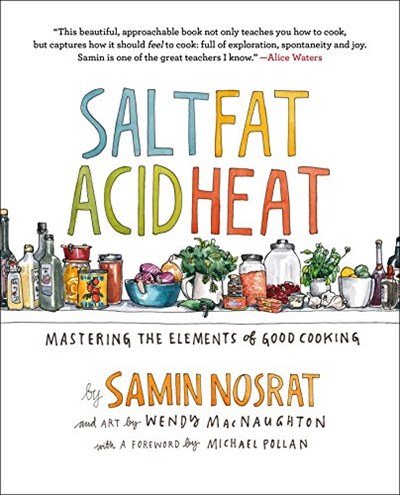 Nan K made the Classic fried chicken recipe and combined it with the Buttermilk marinade in advance. "It was crispy crunchy on the outside and tender on the inside. Also great flavor. Definitely a repeat recipe when craving fried chicken."



Our Jane Kelly, made the Tuscan bean and kale soup. She states "A lovely warming winter soup (very needed right now in the frigid northeast). I made the beans in the Instant Pot then used the cooking liquid as part of the stock/water for the soup. Great texture and flavor though I think grated Parmesan is needed to boost it at the end."

Holiday treats:

Danielle shared a tray of goodies. "From top right: Martha Stewart sugar cookies (baked to be soft), cinnamon date and pecan biscotti from Sweet Maria's Italian Cookie Tray, cherry chocolate pinwheels from Dorie's cookies (mine are kinda flat from a rush job), molasses cookies, and Leckarli from Dorie's cookies."




Louise A. made Gingerbread biscuits ready for Santa.
From Sweet (please see our errata sheet for the Americanized version of this book.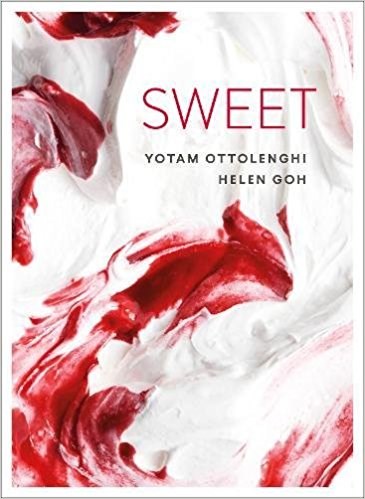 I've been baking from Sweet more this month!
Upper left corner, the Shortbread with star anise, upper right corner, Gingerbread tiles, lower left Lemon Tea Cakes and lower right the Friand. Everything was great! I made my own tweaks to recipes due to husband preferences (anti-fruit) and it worked out well.


Next, our Darcie made Made the Pineapple tartlets with pandan and star anise as one large tart instead of several small ones. "I tried to make a pineapple with rays and it ended up looking like a deformed spider instead. I halved the amount of star anise and I'm glad I did – the flavor was perfect and everyone really enjoyed it. I used the vanilla substitution for the pandan leaves – it's too cold here to drive to the Asian market just for those. The tart crust was fine but I like Flo Braker's better."
Rachel B. made the Gingerbread tiles. Gorgeous!
Linda M. made the Woodland meringues and used walnuts
Linda M also made the Cinnamon pavlova with praline cream & fresh figs plus woodland meringues. Perfect for after a Boxing Day lunch.


Mehdi L. made the Sticky Fig Pudding as a whole cake. Add some salted caramel to go on the side, it really didn't need it.


Lynn S. "Last holiday bake of the year made the Amaretti with Honey and Orange Blossom. These were very easy to put together even using a hand mixer. They rolled beautifully in the sliced almonds. They require a bit of resting/chilling time which was easy to do outside during this frigid weather we are having here in New England. Wishing you all a happy, healthy, and peaceful new year."
We have some incredibly talented cooks and bakers in our groups. Wishing you all a Happy New Year and come join us in 2018!
Seen anything interesting?
Let us know
& we'll share it!