Molly Yeh's New Food Network Show – Girl Meets Farm
June 24, 2018 by Jenny
Food blogger and cookbook author, Molly Yeh's Girl Meets Farm debuted on Food Network today. If you missed the first show, as I did, Food Network is reairing this episode on June 26th at 11:30 am Central – set your DVRs. Girl Meets Farm is scheduled for the Sunday mornings 10:00 a m Central slot.

Each week, Molly will share some of her favorite dishes for family visits, brunch with the girls, farm supper and a very special anniversary celebration. Molly has appeared on a few episodes of The Best Thing I Ever Ate, as well.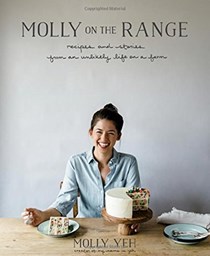 Seen anything interesting?
Let us know
& we'll share it!