Revisiting the golden age of Gourmet Magazine
March 23, 2019 by Darcie
When Gourmet Magazine shuttered in 2009, it came as a shock to the food world. No one was more surprised than the magazine's editor-in-chief, Ruth Reichl. In her new book Save Me the Plums (out April 2), Reichl talks about her decade at the helm of Gourmet. She recently spoke with Amanda Kludt and Daniel Geneen of Eater about the book.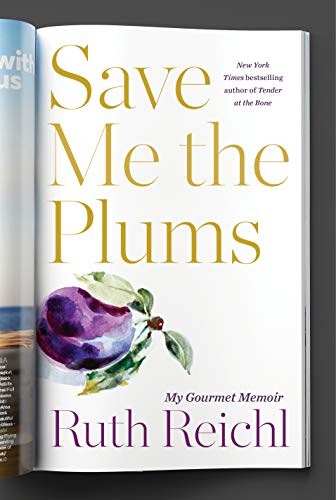 Reichl describes her thoughts when she was told that Gourmet was ceasing publication: "I'd fortified myself against the pain of being fired, but this was worse: They had murdered the magazine," she writes. Imagining a world without Gourmet was impossible for Reichl, who had initially declined the job as editor. She thought of herself as a writer, not an editor.
As the magazine struggled, Reichl imagined that she might get fired, but she was gobsmacked when the publisher pulled the plug entirely, even though several people had offered to buy Gourmet. "I still don't understand what possessed them to do that," she says. "There's literally not a day that has passed since … it's 10 years now, almost 10 years, that someone doesn't come up to me and say, 'I can't tell you how much I miss that magazine' and to throw that away, that kind of connection that the magazine had with the public, it's unfathomable to me." We don't understand, either.
You can hear more from Reichl on her book tour, which starts on 1 April (no foolin!) and criss-crosses the U.S., hitting most major cities.