Sticking to a 'dry January' has never been easier
January 11, 2021 by Darcie
Following the indulgence and excess that can happen during the end-of-year holiday season, people frequently cut back on both food and drink when the new year rolls around. Some take a 'dry January' pledge, opting not to drink any alcoholic beverages during the entire month. In the past this meant a rather boring drink selection, but not these days. Increasing interest in sophisticated, complex non-alcoholic drinks has created a proliferation of interesting options.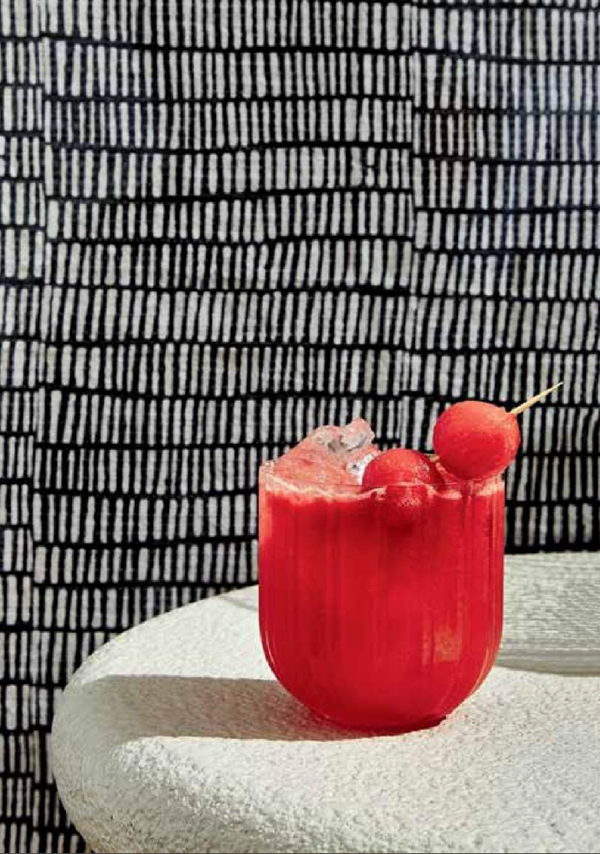 Australia's Good Food provides insight into this trend, noting that as "the non-alcoholic movement continues unabated, serious operators are joining the party." In addition to interviews with several bartenders about how they approach this novel challenge, the article includes a list of top alcohol alternative companies such as Seedlip and NON.
Going a step further, The Guardian offers ten recipes for delicious alcohol-free tipples to maintain your dry January in style. With recipes like Pineapple and kaffir lime crush and Thyme fizz, you can see that herbs play a huge role in creating mocktails with intriguing flavor profiles. In addition to herbs, fruit and vegetable juices can provide layers of flavor.
The EYB Library contains plenty of recipes for alcohol-free drinks, and there are a small number of books dedicated to the practice as well, such as Julia Bainbridge's Good Drinks: Alcohol-Free Recipes for When You're Not Drinking for Whatever Reason. The photo above of U-me & everyone we know [Gabriella Mlynarczyk] is from that book.