May cookbook roundup
May 28, 2014 by Susie
Every month Susie Chang reviews new cookbook releases and notes trends in the United States. And she may also occasionally throw in a review of a "not-quite cookbook." And for our non-U.S. members, Jane and Fiona provide similar reviews for new Canada, U.K., Australia, and New Zealand releases.
US
The summer cookbooks are pouring in! Maybe it's my imagination, but it seems like escapism is the order of the day: ice cream, cake, pie, cocktails, hot dogs, even fried chicken. So much for the raw, vegan, and juice books of summers past. Ethnic and regional books are typical warm-climate summer fare, though: Latin American, Southeast Asian, Mediterranean. The TV chefs are off on vacation – or else they're downing colorful drinks and sweets at home like the rest of us.
Jeni's Splendid Ice Cream Desserts by Jeni Britton Bauer: Sequel to the wildly popular debut at-home ice cream cookbook from 2011.
The Soda Fountain: Floats, Sundaes, Egg Creams & More–Stories and Flavors of an American Original by Gia Giasullo, Peter Freeman, Brooklyn Farmacy and Soda Fountain and Elizabeth Kiem: One more reason to finally give in an buy that soda maker.
Alchemy in a Glass: The Essential Guide to Handcrafted Cocktails by Greg Seider, Noah Fecks and Jim Meehan (Rizzoli, $24.95) Cocktails conceptualized by component (sweet, sour, acid, fizzy, etc.).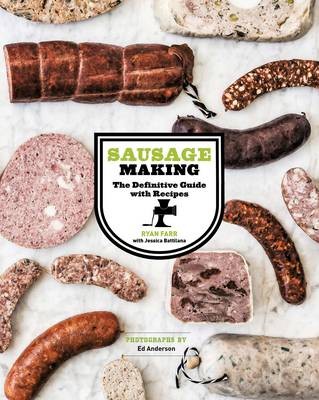 Sausage Making: The Definitive Guide with Recipes by Ryan Farr, Ed Anderson and Jessica Battilana: For meat DIY'ers who have already ordered their copies of Temple Grandin's slaughter handbook.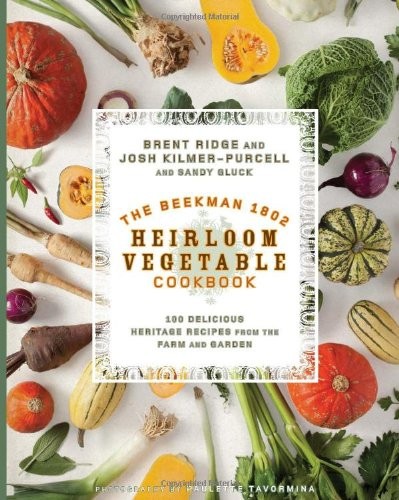 The Beekman 1802 Heirloom Vegetable Cookbook: 100 Delicious Heritage Recipes from the Farm and Garden by Josh Kilmer-Purcell, Brent Ridge and Sandy Gluck: Another ravishing coffee-table book from Beekman, this one featuring produce in all its glory.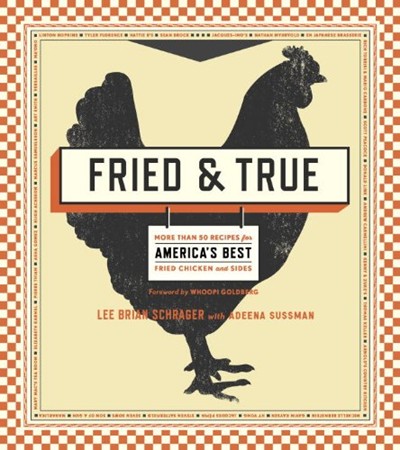 Fried & True: More than 50 Recipes for America's Best Fried Chicken and Sides by Lee Brian Schrager, Adeena Sussman and Whoopi Goldberg: Eating fried chicken all summer is one thing – making it is another! For those who dare. Read our interview with the authors of Fried & True, and enter our contest for your chance to win a copy of the book.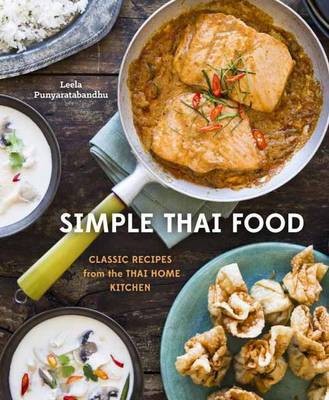 Simple Thai Food: Classic Recipes from the Thai Home Kitchen by Leela Punyaratabandhu: It's never really simple when it's Thai, but this book comes close. While the hardcover has been out for about a month, the e-cookbook was released in May.

Ceviche: Peruvian Kitchen: Authentic Recipes for Lomo Saltado, Anticuchos, Tiraditos, Alfajores, and Pisco Cocktails by Martin Morales: Despite what you may think, not a book filled with dozens of recipes for ceviche; it's the name of the eponymous London restaurant.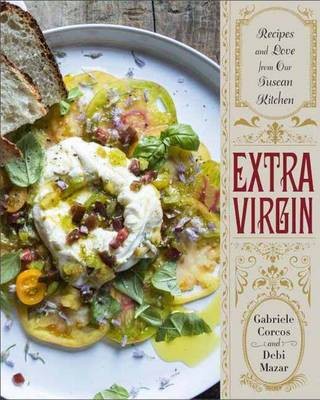 Extra Virgin: Recipes & Love from Our Tuscan Kitchen by Gabriele Corcos and Debi Mazar: Cooking Channel stars play dressup with Italian food in a gorgeous garden setting.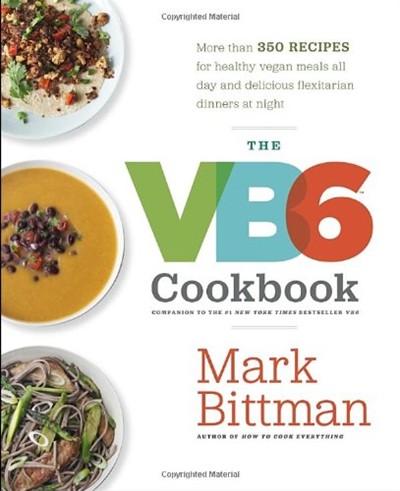 The VB6 Cookbook: More than 350 Recipes for Healthy Vegan Meals All Day and Delicious Flexitarian Dinners at Night by Mark Bittman: Bittman translates his popular diet into a proper cookbook. You can enter our contest to win one of five copies of VB6, and read our interview with Mark Bittman.
Fruitful: Four Seasons of Fresh Fruit Recipes by Brian Nicholson and Sarah Huck: A nicely packaged and surprisingly comprehensive fruit book, offered up during its most irresistible season.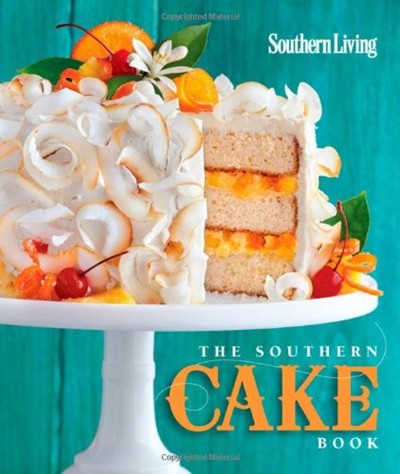 The Southern Cake Book: Easy sheets, scrumptious minis, and luscious layers by Southern Living: A colorful contender in the flood of recent Southern cake books, for diehard bakers who keep going as the mercury rises.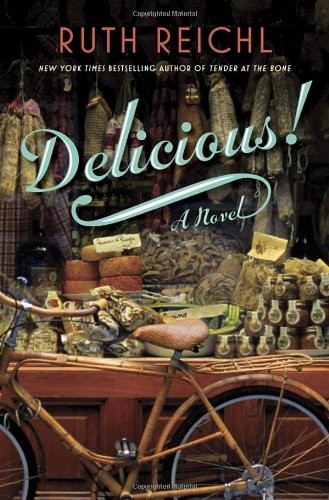 And…not a cookbook but:
Delicious!: A Novel by Ruth Reichl: Reichl's much-anticipated fiction debut, starring – surprise! – a budding food reporter with a gifted palate.
UK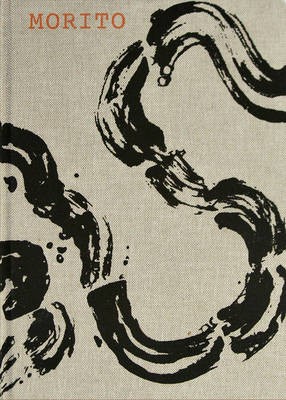 Morito by Samuel & Samantha Clark: The latest book from the owners and chefs at the acclaimed Moro restaurant celebrates the food of their newer restaurant Morito. The food is seasonal tapas and mezze style small plates. We have a contest to win one of 3 copies of the book plus a fascinating excerpt from the book. And if you want even more info on tapas, check out Sam and Sam's recommendations for the best tapas bars in Barcelona.
Cracking Yolks and Pig Tales: The Lid off Life in the Kitchen with 110 Stunning Recipes by Glynn Purnell: Dishes with names such as Beef Carpaccio with Red Wine Octopus and Sweet and Sour Onions may seem like they belong firmly in the world of classy restaurants, but in this book Glynn Purnell breaks down the kitchen door, sharing his secrets with the home cook – then invites you to stay for the after party.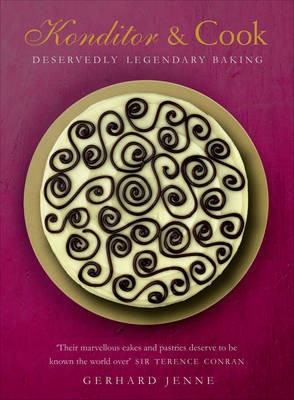 Konditor & Cook: Deservedly Legendary Baking by Gerhard Jenne: Konditor and Cook are legends in the baking world. Their contemporary and witty cakes (yes cakes can have a sense of humor) are famous. Finally, after 20 years in operation, this is their first baking book.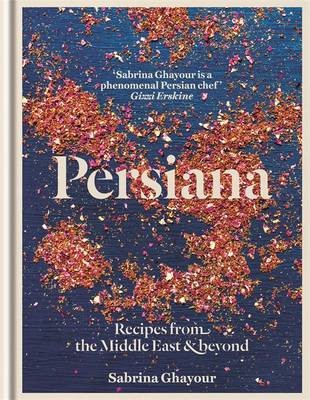 Persiana by Sabrina Ghayour: Sabrina Ghayour's first cookbook is a celebration of the food and flavours from the regions near the Southern and Eastern shores of the Mediterranean Sea.
Chilli Notes: Recipes to Warm the Heart (Not Burn the Tongue) by Thomasina Miers: Thomasina Miers can add excitement to the simplest, most frugal ingredients. Chilli Notes is full of recipes that excite and tantalise, comfort and warm. Forget food that is simply there to knock you for six, this book aims to seduce the reader with the power of this humble fruit, even those who profess to loathe the slow burn.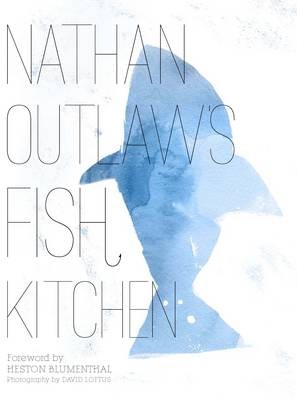 Nathan Outlaw's Fish Kitchen by Nathan Outlaw: In the latest book from renowned chef Nathan Outlaw, the theme is simplicity: easy-to-prepare recipes based on sustainable species and easy-to-obtain ingredients. The book is divided into chapters by cooking technique: raw, cured, pickled and soused, smoked, steamed, poached, boiled and braised, grilled, barbecued, baked, pan-fried and deep-fried.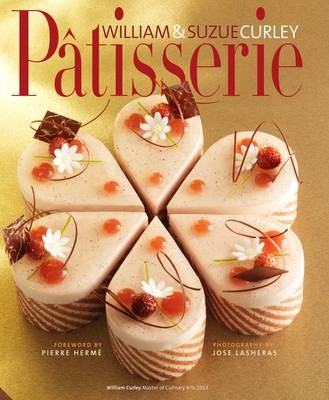 Pâtisserie: A Masterclass in Classic and Contemporary Patisserie by William & Suzue Curley: Pâtisserie reflects award-winning chocolatier William Curley's passion for taking classic recipes and modernizing them with his own innovations. Creating top-quality patisserie is often seen as something only a trained professional can do, however with pâtisserie equipment now easily accessible to all, William hopes to unscramble the mystique of his exquisite creations and get everyone making perfect patisserie in the home kitchen.
Bread, Cake, Doughnut, Pudding: Sweet and Savoury Recipes from Britain's Best Baker by Justin Piers Gellatly: Head Baker and Pastry Chef at St John for twelve years, Justin created the St John Bakery and restaurants' legendary sourdough bread and doughnuts. With over 150 recipes covering bread, biscuits, buns and cakes, hot, warm and cold puddings, ice cream, those doughnuts, savoury baking and store cupboard essentials, this book is full of recipes you'll want to make again and again.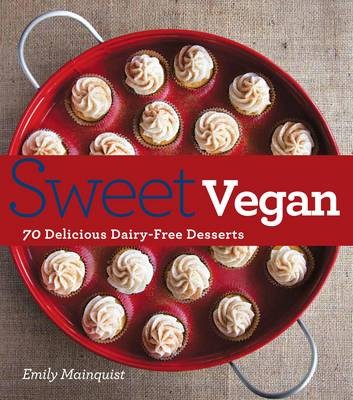 Sweet Vegan: 70 Delicious, Dairy-Free Desserts by Emily Mainquist: Covering a wide variety of cakes, pies, cupcakes, mousses and French pastries, Sweet Vegan is the cookbook for anyone who likes to indulge in guilt-free goodness. Emily Mainquist's vegan desserts are moist, rich, flavoursome and cholesterol-free.
Canada
The Sobo Cookbook by Lisa Ahier and Andrew Morrison: Sobo (Sophisticated Bohemian) started out in 2003 as a purple food truck in the parking lot behind a surf shop, way before food trucks were cool. Sobo has since become a destination restaurant, having outgrown its food truck beginnings, with visitors making the pilgrimage to the west coast of Vancouver Island just to taste chef Lisa Ahier's cooking. The Sobo Cookbook includes over 100 of the restaurant's all-time favourite recipes–recipes that have fed surfers, hungry locals, curious visitors and die-hard foodies alike.
Australia and New Zealand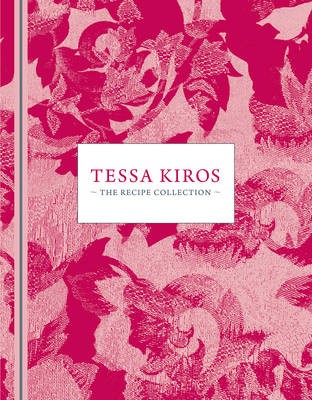 Tessa Kiros: The Recipe Collection by Tessa Kiros: The Recipe Collection is a carefully curated selection of 130 recipes from Tessa's most popular books. Food from her own Finnish and Greek-Cypriot heritage appear alongside dishes she has discovered in the osterias, tavernas, street stalls and neighbourhood kitchens of the many countries she has called home, including Italy, Portugal and South Africa.

Same Same But Different by Poh Ling Yeow: Fomer MasterChef contestant, Poh has her own show in Australia. The 100 recipes in her latest book are organised in pairs that share a common process, ingredient or texture – so a 'bite sized spice' could be Kunyit (turmeric) Fried Chicken or a Curry Puff, and a 'yummy curry' could be Prawn and Pineapple Curry or a Beef Rendang.
This is Brazil: Home-style Recipes and Street Food by Fernanda de Paula and Shelley Hepworth: With interest building in all things Brazil in the lead up to the World Cup, the recipes in this book, that accompany the 6-part SBS television series, convey the essence of Brazilian lifestyle and cooking. With recipes covering street snacks like empanadas and croquettes, classics like the black bean and pork stew Feijoada and Churrasco, the famous Brazilian BBQ, as well as less well known dishes such as deep fried chicken with white wine and lemon. And there are cocktails!
Real Vietnamese Cooking: Homestyle Recipes from Hanoi to Ho Chi Minh by Tracey Lister & Andreas Pohl: As a director of the Hanoi Cooking Centre, Tracey has spent many years exploring the local fare at street stalls, private kitchens and fine dining restaurants ever since, talking to vendors, home cooks and professional chefs. Along with her husband, Andreas, they have written two books on Vietnamese food including Real Vietnamese Cooking which is a culinary voyage through this unique country. The communal theme runs through the book – offering suggestions for pulling together a Vietnamese banquet or a relaxing supper in with friends.
Asia Express by Marion Grasby: Asia Express is the second cookbook from Marion, who was a runner up in the 2010 Australian MasterChef. The ideal book for busy home cooks who want to create fresh, Asian-inspired dishes but don't have a lot of time to do it. Marion knows how to whip up quick, delicious, no-fuss versions of all the Asian classics – from Nasi Goreng and Thai Beef Salad to Lemongrass Chicken and Indian Lamb Kofta.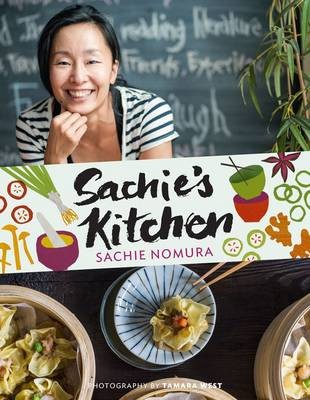 Sachie's Kitchen by Sachie Nomura: Based on Sachie's successful New Zealand cooking school and TV series, Sachie's Kitchen celebrates Japanese cooking with authentic yet simple to prepare recipes. Born in Japan, but now living in New Zealand, Sachie wants to pass on cooking skills and Asian recipes that give you the experience of real Asian food culture.
Latest from Australian Women's Weekly:
2-Day Diet: Healthy, Inspiring Meal Plans, All 500 Calories or Less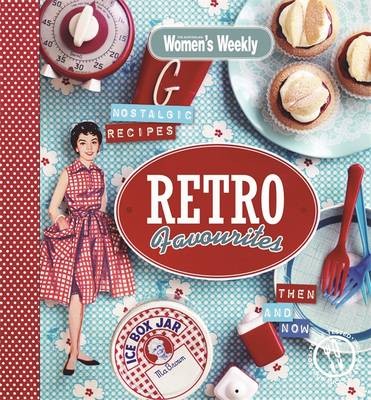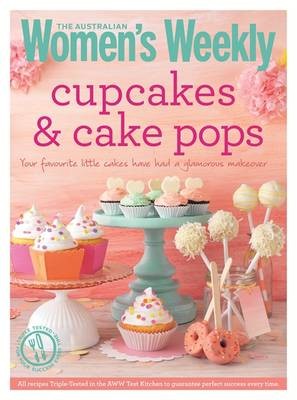 Cupcakes & Cake Pops: Inspiring Designs and Foolproof Techniques for Crowd-Pleasing Sweet Treats