October releases worth the excitement – third installment
October 13, 2016 by Jenny
My third installment, offering a glance at some of the great books being released in October, concentrates on international releases. My love of cookbooks has no boundaries – I love cookbooks from any area of the world that tell a story, shares unique recipes and inspires me to grow as a cook. This Fall surely brings all of these criteria to the table and to the bookshelf.
Eat in My Kitchen by Meike Peters is a stunner of a title being released in the U.S. and U.K. this month. Meike is a blogger who resides in Germany and her culinary style is influenced by her mother, the flavors of Malta (where her boyfriend's family is from) and intermingles them in her Berlin kitchen. I'm so excited to cook from this book and blown away by the gorgeous photographs taken by the author herself. Recipes that caught my attention were: Persimmons, Mozzarella, Proscuitto di Parma and Basil and Maple Vinaigrette; Cabbage and Pear Salad with Balsamic Bacon; Mediterranean Potato and Fava Bean Salad with Arugula and Lemon Pesto; Crispy Fried Potatoes with Fennel; and Maltese Lemon and Ricotta Pasta with Basil. This book needs our attention and is sure to be an award winner.
Scandinavian Comfort Food: Embracing the Art of Hygge by Trine Hahnemann delivers 130 recipes recipes that will have you embracing hygge. To describe hygge is difficult as it is embedded in Danish culture, the author states. It is a feeling or an expectation of comfort. Trine's kitchen is rarely without a cake, a boiling kettle or a freshly opened jar of jam making her the perfect hostess and invoker of hygge. The recipes in her new title reflect true comfort, vibrance and more – Meatballs with Celeriac and Apples; Chicken Soup with Herbs and Root Vegetables; and a Winter Apple Layer Cake that quietly and beautifully communicates a welcoming warmth. The photographs are gorgeous and this is another title I am excited to read thoroughly and try many of the recipes.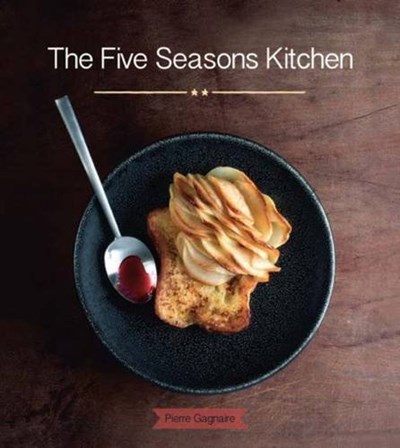 The Five Seasons Kitchen is by Pierre Gagnaire who in 2015 was voted 'Best Chef in the World' by his peers and this year marks five creative and successful decades in the kitchen. To celebrate his outstanding career, Grub Street is publishing La Cuisine des 5 Saisons in English. For the first time, his recipes are made accessible for the home cook. Chef Gagnaire believes there are five seasons as he feels Spring must be divided in two as the same produce in March is not available in June. Accordingly, the recipes in this book follow the rhythm of the seasons and their bounty. Six menus with starters, main dishes and desserts are set out in each chapter. This book is a title for the serious cook in all of us.
El Celler de Can Roca by Joan, Josep and Jordi Roca shares recipes from the three Michelin starred Catalan restaurant in Spain by the same name. In 2015, it was once again named the best restaurant in the world by the Restaurant magazine. The Times restaurant critic A.A. Gill compared the restaurant to former restaurant El Bulli, which was once ranked as the number one restaurant in the world, saying that it was an 'outstanding kitchen, and part of the great confident wave of new Spanish food that is complex, technically exhausting, aware of the landscape, history and politics.' This edition is appearing in English for the first time. Fully illustrated in color throughout it gathers the thoughts of writer Josep Maria Fonalleras in 'A day at El Celler'. Here is the history, philosophy, techniques, values, sources of inspiration, creative processes, of this band of extraordinary chefs with over 90 detailed recipes, and a collection of the 240 most outstanding dishes from the 25-year history of this magnificent restaurant.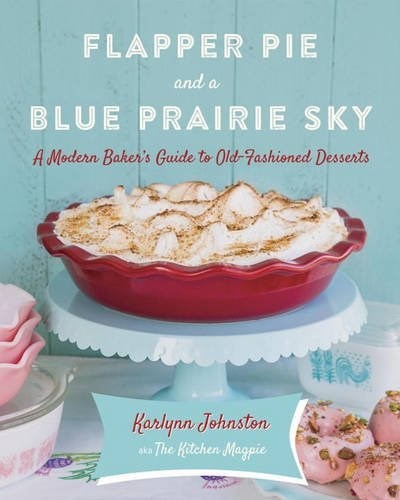 Flapper Pie and a Blue Prairie Sky by Karlynn Johnston brings old-fashioned favorites paired alongside modern reimaginings from the author of the popular blog, The Kitchen Magpie. Learn how to bake time-honored desserts like Saskatoon Berry Pie, Grandma Marion's Honey Cookies, and No-Bowl Chocolate Vinegar Cake – then, mix things up with their modern twists: White Chocolate Saskatoon Galette, a Stuffed Skillet Cookie, and Root Beer Float Cupcakes. And, of course, there's the recipe that started it all: the (almost) lost prairie favorite, Flapper Pie. This baking book is suitable for bakers of all levels and features 125 recipes that are sure to be favorites for years to come.
At Our Table: 120+ Recipes and Entertaining Tips for Every Occasion by Delicious Magazine is the cookbook for those of us who love cooking for friends and family as much as they appreciate presentation. This book is from the award-winning team behind Australia's leading premium food lifestyle magazine delicious. and hugely successful website delicious.com.au. With gorgeous photography, stunning design and more than 100 impressive but effortless recipes, and each chapter offering a flexible menu, as well as brilliant ideas for drink pairing and advice for setting the scene – including styling the table, colour palette inspiration, flowers, lighting and downloadable party invitations – this is the ultimate party planners' cookbook.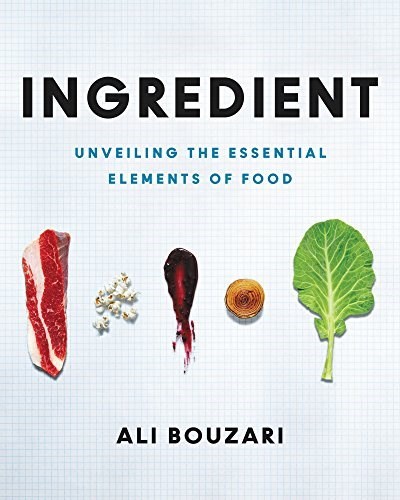 Ingredient: Unveiling the Essential Elements of Food by Ali Bouzari is an entertaining, informative guide, from one of the leading experts in culinary science – a chef, consultant, and scientist who has worked with some of the biggest names in the industry. There are ingredients, and then there are Ingredients. An ingredient is a tomato, a tortilla, or some tarragon. An Ingredient (with a capital "I") is a fundamental building block or recurring theme that works behind the scenes in everything we cook. There are millions of ingredients, but only eight Ingredients: Water, Sugars, Carbs, Lipids, Proteins, Minerals, Gases, and Heat. This book was released last month in the U.S. and is being released this month in the U.K.
Bread Street Kitchen: 100 Delicious Recipes to Cook at Home by Gordon Ramsay and the Bread Street Kitchen Team covers breakfast to dinner and everything in between, this is a collection of 100 fresh new recipes from Gordon Ramsay who states that 'If you think you can't eat as well at home as you do in a restaurant – think again. I'm going to show you how to cook stunning recipes from Bread Street Kitchen at home.' Like the restaurant itself, the book is all about relaxed and sociable eating, using fresh ingredients, simple techniques all delivered with the signature Gordon Ramsay stamp so that you know it's going to be good. Recipes include Ricotta Hotcakes with Honeycomb Butter – perfect for a weekend brunch, Sea Trout with Clams or a Crispy Duck Salad for a weekday supper. For a weekend get together, get things off to a good start with a Bread Street Kitchen Rum Punch and Slow Roast Pork Belly with Apple & Cinnamon Sauce, followed by Pineapple Carpaccio with Coconut Sorbet or a super indulgent Coconut Strawberry Trifle.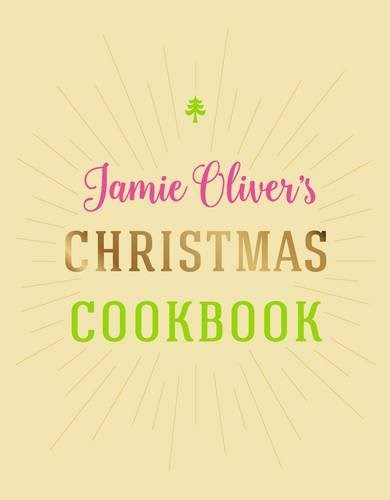 Jamie Oliver's Christmas Cookbook by Jamie Oliver will be packed with all the classics you need for the big day and beyond. It's everything you need for the best Christmas ever. Oliver states, "I've got all the bases covered with everything you need for the big day and any feasting meals over the festive period, as well as party fare, edible gifts, teatime treats, cocktails and of course, exciting ways to embrace and celebrate those leftovers. You'll also find all the deeply important technical info you need, such as cooking charts, and wherever possible, I've designed the recipes to be cooked at the same oven temperature, so you can be efficient with time and oven space, and it'll be super-easy for you to mix and match the different elements and build your own perfect Christmas meal. I haven't held back. This book is the greatest hits, all wrapped up in one Christmas parcel, and I hope you have fun looking through, picking your recipes, and building your own plan."