September 2013 cookbook roundup
September 23, 2013 by Susie
Every month Susie Chang reviews new cookbook releases and notes trends in the United States. And she may also occasionally throw in a review of a "not-quite cookbook." And for our non-U.S. members, Jane and Fiona provide similar reviews for new U.K., Australia, and New Zealand releases.
———————————————————————————————————–
It must be September, because after a quiet summer the publishers are once again starting to release their blockbuster titles. There are big new books from well-known authors like Mollie Katzen and Yotam Ottolenghi and Raghavan Iyer and Darina Allen. There are glossy books from restaurants and bakeries. There are new Food Network stars and books about school lunch. In fact, there's so much this time I'm going to have to group them into categories:
School lunch books: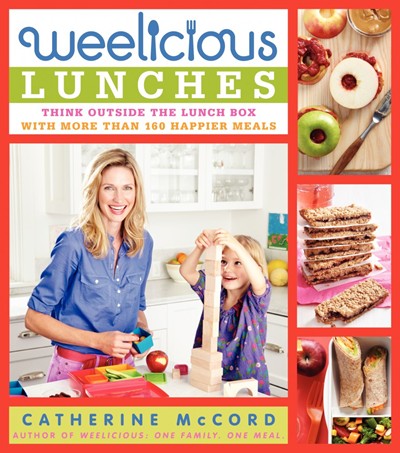 Weelicious Lunches: Think Outside the Lunch Box with More Than 160 Happier Meals, by Catherine McCord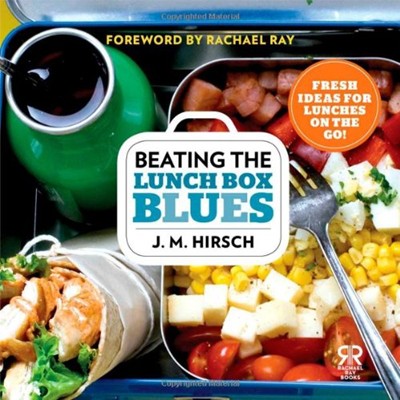 Beating the Lunch Box Blues: Fresh Ideas for Lunch on the Go!, by J.M. Hirsch
Enter our contest to win one of three copies of this book.
The Best Lunch Box Ever, by Katie Morford
Restaurants & Bakeries: A flock of international eateries are extending their publishing arms with titles ranging from the simple to the ambitious:
Collards & Carbonara: Southern Cooking, Italian Roots, by Michael Hudman and Andy Ticer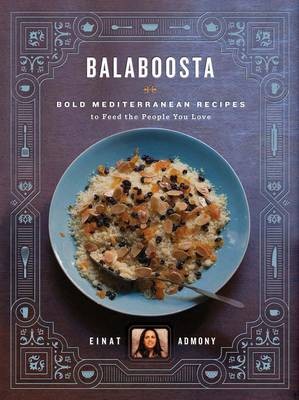 Balaboosta: Bold Mediterranean Recipes to Feed the People You Love, by Einat Admony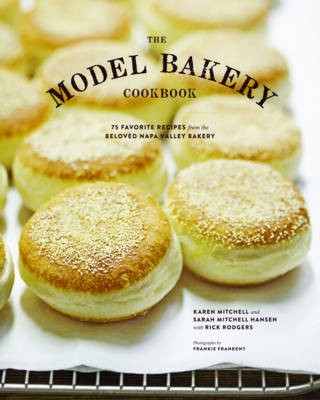 The Model Bakery Cookbook, by Karen Mitchell, Sarah Mitchell Hansen, Frankie Frankeny & Rick Rodgers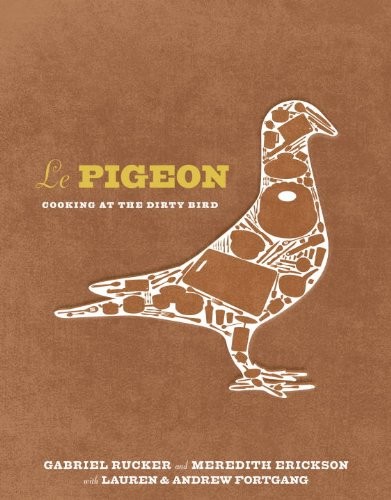 Le Pigeon: Cooking at the Dirty Bird, by Gabriel Rucker, Meredith Erickson, Lauren Fortgang & Andrew Fortgang
Authors & Teachers: The food writers, bloggers, and cooking teachers are putting out exciting, saturated flavors from every hemisphere. Meanwhile, those sticking close to home are focusing on slow food, cheap food, and vegetables.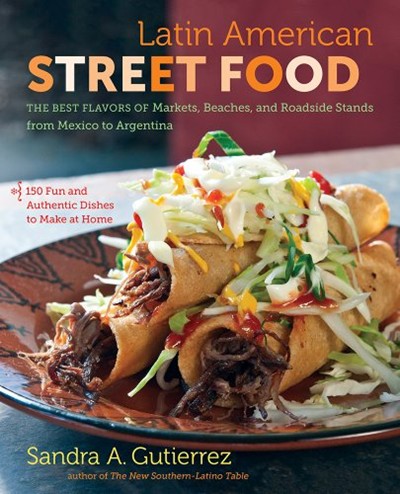 Latin American Street Food: The Best Flavors of Markets, Beaches, and Roadside Stands from Mexico to Argentina, by Sandra A. Gutierrez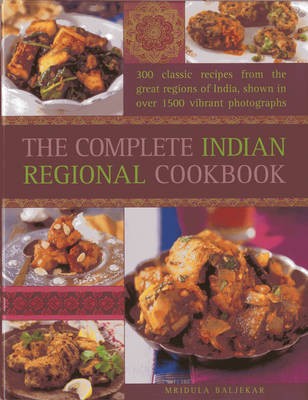 The Complete Indian Regional Cookbook: 300 classic recipes from the great regions of India, by Mridula Baljekar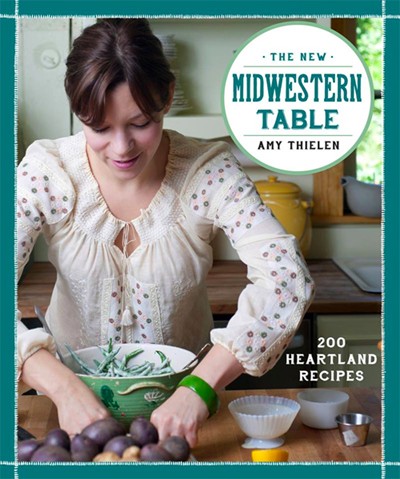 The New Midwestern Table: 200 Heartland Recipes, by Amy Thielen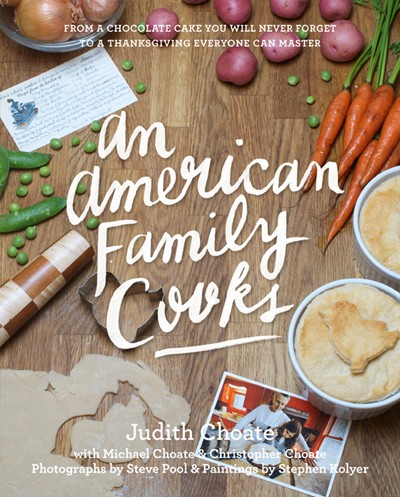 An American Family Cooks: From a Chocolate Cake You Will Never Forget to a Thanksgiving Everyone Can Master, by Judith Choate, Stephen Kolyer, Steve Pool & Michael Choate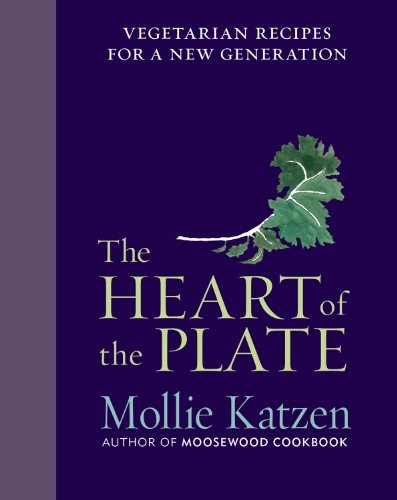 The Heart of the Plate: Vegetarian Recipes for a New Generation, by Mollie Katzen
Enter our contest to win one of three copies of this book.
Cook on a Shoestring: Easy, inspiring recipes on a budget, by Sophie Wright

Cooking Slow: Recipes for Slowing Down and Cooking More, by Andrew Schloss and Alan Benson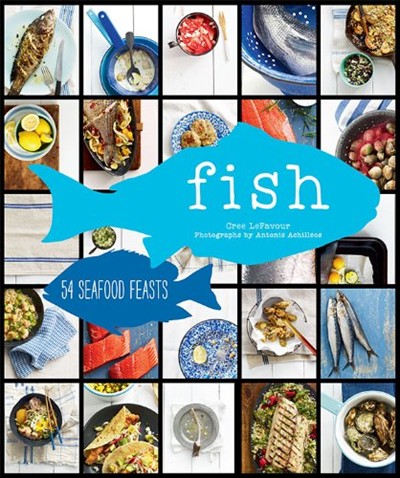 Fish: 54 Seafood Feasts by Cree LeFavour
U.K. Books, now also released in the U.S.
Ottolenghi: The Cookbook, by Yotam Ottolenghi and Sami Tamimi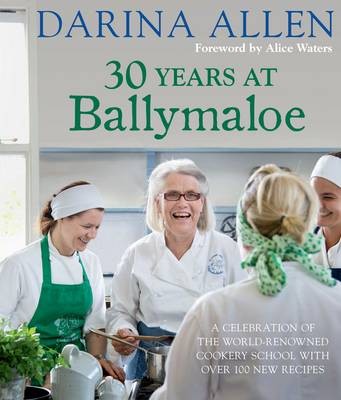 30 Years at Ballymaloe: A Celebration of the World-renowned Cookery School, by Darina Allen, foreward by Alice Waters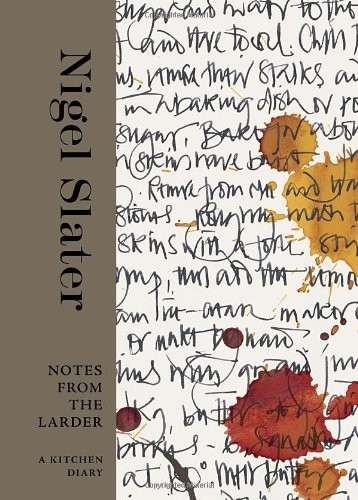 Notes from the Larder: A Kitchen Diary with Recipes, by Nigel Slater (titled The Kitchen Diaries II in the UK)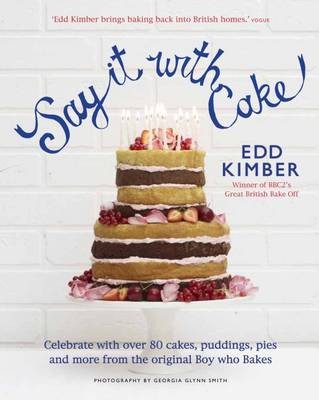 Say It With Cake, by Edd Kimber
Smashing Plates: Greek Flavours Redefined, by Maria Elia
Some September trends: More cupcakes! Fast cooking, lots more titles from the Anness series "Recipes from an X Kitchen" series, 5 ingredients or less, easy bread/ machine books, beer of every description.

U.K.:
Le Livre Blanc, by Anne-Sophie Pic: Pic was only the fourth female chef to ever receive three Michelin stars, for her restaurant Maison Pic. In this book she takes traditional French cooking and reinvents it completely. As well as recipes, Pic delivers insights into her creative process, including the interplay of imagination and memory in creating dishes.
Simon Hopkinson Cooks, by Simon Hopkinson: Author of some of the best cookbooks of recent years, Hopkinson here creates 12 perfectly balanced menus. Although his background is as a professional chef, Hopkinson understands how to make recipes accessible for the home cook.
Comptoir Libanais, by Tony Kitous & Dan Lepard: Tony Kitous is Britain's most passionate provider of contemporary Lebanese and North African food, with five restaurants already in London and six more planned. This, his first book, contains 80 recipes for his easy, relaxed cafe-style of food.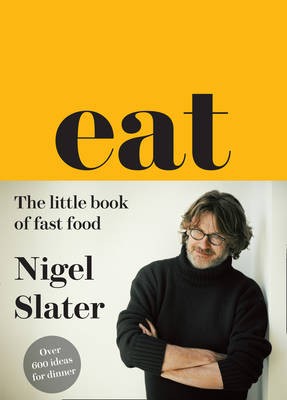 Eat: The Little Book of Fast Food, by Nigel Slater: It seems like every cookbook author now has a book of quick and easy recipes but Nigel was a forerunner with his Real Fast Food back in 1993. This new collection helps you make fast meals from what you have on hand, with many ideas from the ever-practical Slater for improvisations and substitutions.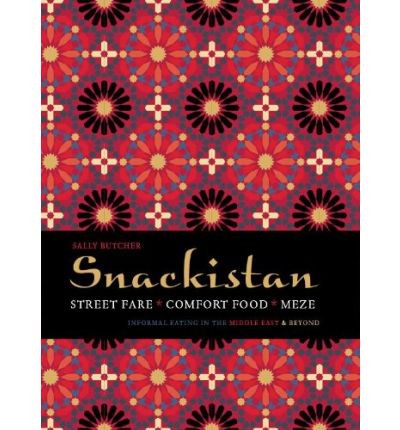 Snackistan: Street Food, Comfort Food, Meze – Informal Eating in The Middle East & Beyond, by Sally Butcher: Sally is the owner of the Persepolis food-store in Peckham, London and blogger at Veggiestan. This is her 4th cookbook and will be published in the USA in October as New Middle Eastern Street Food.
Australia & New Zealand: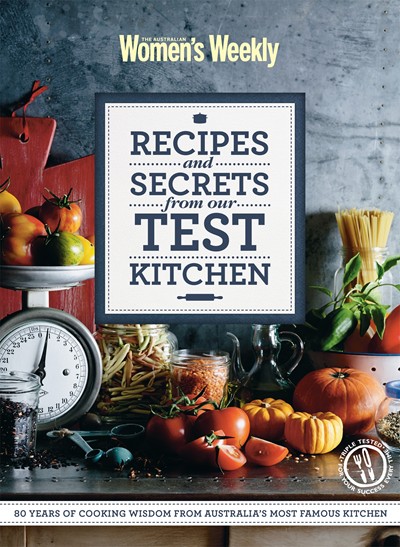 Recipes and Secrets from Our Test Kitchen: 80 Years of Wisdom from Australia's Most Famous Kitchen: This ultra useful compendium celebrates the rich history and the wealth of knowledge amassed in 80 years of The Australian Women's Weekly Test Kitchen. With 100 fabulous recipes and timesaving household tips, this book is full of shortcuts and everything you need to know to maintain a well stocked, organised home and kitchen. There are recipes for each cooking technique from baking a ham to how to truss a chicken, hints on money-saving when shopping and advice on choosing and storing vegetables.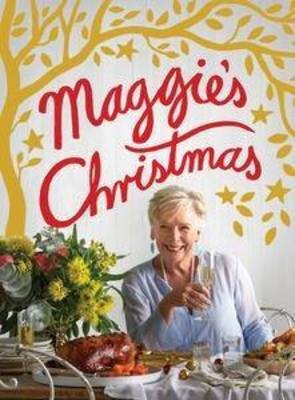 Maggie's Christmas, by Maggie Beer: Maggie invites you to join her Christmas celebrations in South Australia's beautiful Barossa Valley. From roasting the perfect turkey and transforming leftovers into fabulous meals, to turning ripe summer fruits into luscious desserts and creating a glamorous formal dinner to welcome in the New Year in style, Maggie shares her most cherished recipes. With plenty of advice for stress-free entertaining, Maggie shows you how to celebrate this special time of year with panache and joy.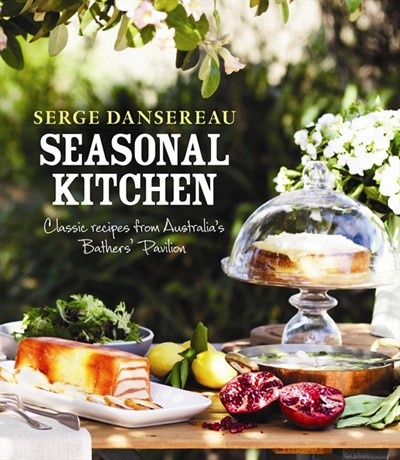 Seasonal Kitchen: Classic Recipes from Australia's Bathers' Pavilion, by Serge Dansereau: Drawing inspiration from the Mediterranean, as well as India and China, Serge's eclectic collection of recipes shows how to turn modern-day classics from good dishes into great ones. Capitalising on his reputation as the 'father of the fresh food movement', Serge moves us through the year, listing in-season produce and offering us recipes that will show them at their best.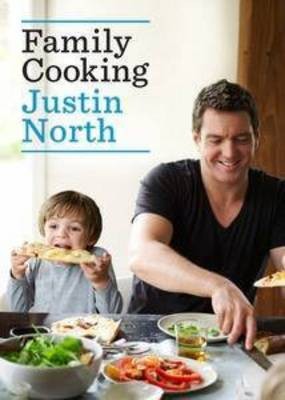 Family Cooking, by Justin North: As the chef behind some of Sydney's finest dining experiences, Justin North shares the recipes he loves to cook for his family, along with his insider tips on getting the kids involved and enjoying your time in the kitchen. This collection of his favourite family recipes will help you to make the most of seasonal ingredients and family-friendly cooking methods, such as baking in foil, tray-roasting and one-pot meals.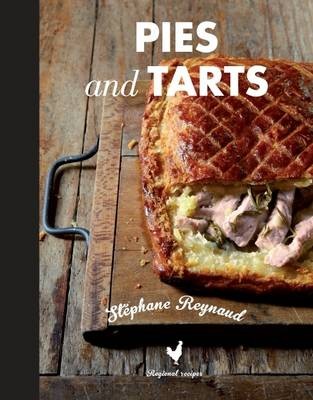 Stephane Reynaud's Pies & Tarts, by Stephane Renaud: From this much-loved French chef comes a delicious overview of pies and tarts from the regions of France. The book organises pies and tarts into 6 sections: Vegetable & Mushroom; Poultry & Rabbit; Beef & Meats; Fish & Seafood; Cheese; and Fruit and Sweet. Reynaud brings together the very best in French regional variations on this favourite of dishes. Contains 80 recipes from sweet to savoury and covering a wide variety of regional French recipes.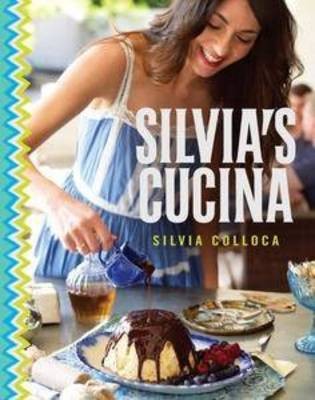 Silvia's Cucina, by Silvia Colloca: Italian-born food lover, blogger and actress Silvia Colloca offers us her personal insight into authentic Italian home cooking. Now living in Australia, Silvia's everyday recipes are simple, light and healthy, and based on fresh, seasonal ingredients.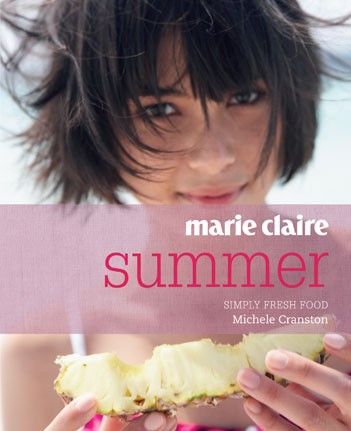 Marie Claire: Summer, by Michele Cranston: Marie Claire Summer is all about easy, great tasting and healthy food: Luscious tropical fruit, leafy bowls of salad, grilled seafood, tangy Asian noodles and spiced couscous … food that tastes great and is good for you.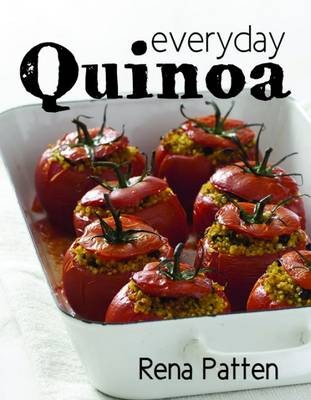 Everyday Quinoa by Rena Patten
Rena's second book on quinoa provides healthy recipes to feed the family, whatever the budget, taste or dietary requirement. Contains information on this amazing seed as well as how to prepare the different varieties of quinoa. There are breakfast meals, heartwarming soup, tasty salads, main meals and desserts.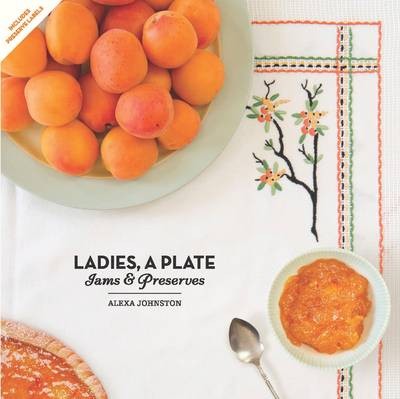 Ladies, a Plate: Jams and Preserves, by Alexa Johnston: In the latest of her Ladies, a Plate series, Alexa removes all fear and trepidation from the processes of making jams, jellies, pickles, chutneys and sauces, cordials and liqueurs and bottling fruit. With over 100 traditional and contemporary preserves Jams & Preserves celebrates the pleasures and rewards of a time-honoured branch of cookery.
And, last but not least, the latest titles from The Australian Women's Weekly
Good Food Fast: Healthy, Delicious, Nutritious Meals for Busy Cooks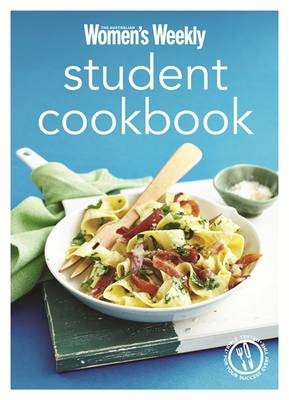 Student Cookbook: Triple-Tested Quick and Easy Recipes, and Comfort Food Just Like Mum Makes
The Gluten-Free Cookbook: Delicious Breakfasts, Lunches, Kids' Parties & Sweets