Nandita Godbole – Ebook Giveaways
December 22, 2017 by Jenny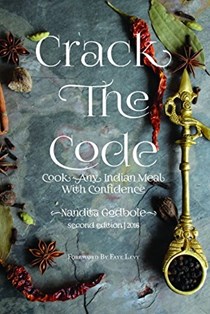 Nandita Godbole is the voice behind the website, Curry Cravings, where she shares her expertise in Indian cuisine. She is also the author of several books on Indian cooking and today I am sharing two titles with you.
Nandita pulled from her grandfathers' teachings to share the fundamental building blocks of the Indian cuisine in Crack The Code: Cook Any Indian Meal with Confidence. Here she demystifies the seemingly complex Indian cuisine to make it easy and effortless for everyone. Two dozen recipes that showcase the roles of spices & ingredients, highlights the importance of layering & balancing flavors, and most notably, includes fool-proof techniques to build essential taste profiles for delicious Indian as well as Indian-inspired dishes.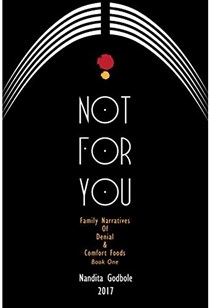 Our second title today is Not for You: Family Narratives of Denial & Comfort Foods, Book One, Nandita's first food fiction and fourth cookbook on Indian food, which shares a heartwarming tale inspired by family lore about conquering public and private versions of 'denial' and how food became integral to shaping identities.
The author shared links for two recipes from this title that can be found here Chickpea gravy pithla and Quick puffed rice mix murmurya. Be sure you add those two recipes to your bookshelf.
Nandita is offering five iBooks of each title, US based, and five copies of each book worldwide on GooglePlay (requires a gmail.com account). Please enter below.
The author is offering offering five iBooks of each title, US based, and five ebook copies of each title worldwide on GooglePlay (requires a gmail.com account). One of the entry options is to answer the following question in the comments section of this blog post.
What is your favorite Indian dish?
Please note that you must be logged into the Rafflecopter contest before posting or your entry won't be counted. For more information on this process, please see our step-by-step help post. Be sure to check your spam filters to receive our email notifications. Prizes can take up to 6 weeks to arrive from the publishers. If you are not already a Member, you can join at no cost. The contest ends at midnight on January 27th, 2018.


Seen anything interesting?
Let us know
& we'll share it!