IACP Presents: Dessert Party for Rose Levy Beranbaum
March 30, 2019 by Jenny
The International Association of Culinary Professionals' inaugural Books for Cooks event is celebrating one of our favorite bakers next week in New York, Rose Levy Beranbaum.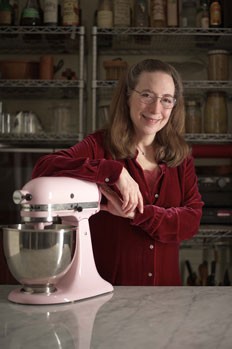 Come meet Rose and fete her life, career and 75th birthday on April 4th from 3:30 to 5:30! This event will be co-hosted by Gramercy Tavern's Michael Anthony and Miro Uskokovic, as well as the Fearless Baker's Erin McDowell, who will interview Rose at the event.
Attendees will get a signed copy of Rose's latest bestseller, Rose's Baking Basics, a Rose's Reduction Spatula, and be entered in a raffle to win a signed copy of Erin's The Fearless Baker. A small portion of the proceeds will go to Feed the Children, Rose's charity of choice. Sweet and savory treats will be served courtesy of Gramercy Tavern.
Get your tickets here.