Cookbook preorder perks and cookbook subscription boxes for Fall and Winter.
September 26, 2020 by Jenny
Often authors offer special perks for preordering their books and this post will cover a few of those. Also, I wanted to let you know about Hardcover Cook's Fall and Winter cookbook boxes – they are exciting!
Peabody Johanson of Sweet Recipeas' first cookbook will be released November 17, 2020. You can check out a preview here
. Peabody is offering a special download of five bonus recipes to anyone who has preordered her book – trust me – you want this book. You can find out how to get this perk on her website.
Oh She Glows for Dinner: Nourishing Plant-Based Meals to Keep You Glowing by Angela Liddon (October 13th, 2020). Preorder and receive an Oh She Glows bundle of recipes here. This title is our November plant-based cooking option in the Eat Your Books Cookbook Club.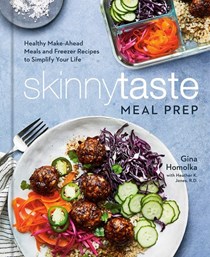 Skinnytaste Meal Prep: Healthy Make-Ahead Meals and Freezer Recipes to Simplify Your Life by Gina Homolka
If you had preordered (pub date 9/15/2020), receive three bonus recipes here.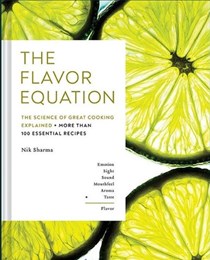 The Flavor Equation: The Science of Great Cooking Explained: More Than 100 Essential Recipes by Nik Sharma (October 27th, 2020) – Preorder to enter a special giveaway.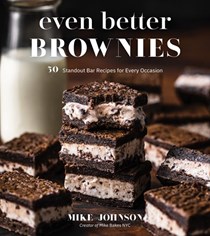 Even Better Brownies: 50 Standout Bar Recipes for Every Occasion by Mike Johnson (December 1st, 2020). Preorder and receive an ebook – Even Better Bars here.
Some authors are offering signed copies of their books when you order directly from them.
A few months ago I told you about Hardcover Cook, a special cookbook subscription service. The Fall and Winter boxes have been selected and detailed below. Be sure to note the special code for EYB members.
Fall:
It's time to put your subscription orders in for Hardcover Cook's Fall boxes. Receive the book and a special selection of ingredients to create recipes from each title! 100 Cookies was so popular, HCC is waiting for another printing so that baking box will go as soon as the book arrives (estimated 9/30-10/9). Remember to enter our giveaway for the 100 Cookies box. The Omnivore box is slated for 10/13 shipping and the Vegetarian box 9/25.
Winter:
The Winter subscription boxes from Hardcover Cook are fantastic! I am proud to be working on the baking selections and right now we are working on gathering some fantastic items for the Pie Camp box. For example, leaf lard, almond flour, rolled oats, and more! When we finalize the box and the other boxes, we will let you know.
Reminder you can create your own bundle of dream collector cookbooks here. Books come with autographed bookplates inserted.
To receive 10% off any size order at Hardcover Cook use the promo code EYB10, limit one use per person.