Eat Drink and Be Murray Cookbook Giveaway and Quick Bites
November 15, 2022 by Jenny
Enter our US, UK and CA giveaway to win one of three copies of Eat, Drink and Be Murray: A Feast of Family Fun and Favorites by Andy Murray.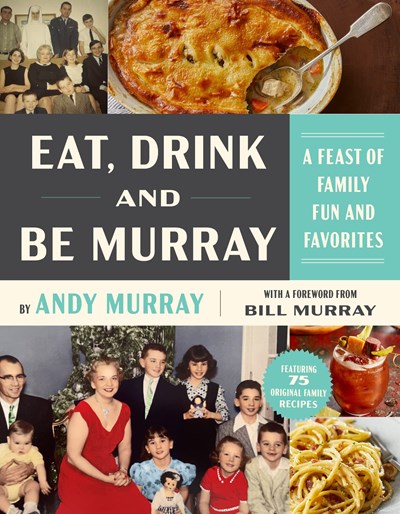 Eat, Drink and Be Murray is not only an adorable pun but a family cookbook full of beloved Murray favorites, from celebrated chef and owner of the Caddyshack restaurant in Florida, Andy Murray. With lots of stories, snapshots, and a Foreword from celebrated actor and Andy's older brother, Bill Murray.
The Murray family loves to gather together. Manning the kitchen is Chef Andy Murray, who began his culinary education at four years old when his mother, Lucille, taught him how to cook bacon. Since then, he has worked in some of the biggest restaurants in the business, and become known for his delicious and family-friendly meals. In his debut cookbook, Chef Andy invites readers to the Murray dinner table and shares a wonderful assortment of recipes.
Full of food photography, never-before-seen Murray family snapshots, and hilarious family stories, this cookbook is like pulling a seat up at the Murray table.
Although I've never been to the Caddyshack restaurant, I've heard about their famous potato balls a.k.a. Caddyshack golf balls – and the recipe is in the book and on my table soon. What is not to love – potatoes, bacon and cheese – yes, please. And the recipe for Hot nuts – trust me – you have never seen nuts like this before – an ooey gooey dish sprinkled with nuts – another yes! And let's talk a second about the Bill Blass meat loaf – I love meatloaf and this one looks like a winner – lots of aromatics and bacon! Besides the fifty plus recipes – buy the book for the Homage to Elvis cookies – and the Murray photos and stories. This book is an all around winner.
We have linked four of Chef Andy's recipes to videos on his Youtube channel (be sure to subscribe):
Chef Andy took a few moments to answer a few questions for our Members:
Andy Murray spent more than 25 years as a chef in high-end restaurants, including Mortimer's and Tribeca Grill. In June 2001 he opened the Murray Bros. Caddyshack restaurant in St. Augustine Florida, and April of 2018 in Chicago. He is the seventh of nine Murray children. He splits his time between St. Augustine Florida and the Chicago area.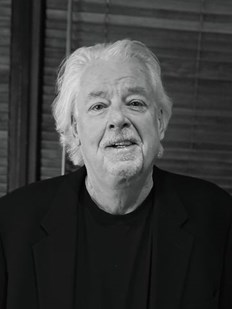 Q: What first triggered your interest in cooking, the restaurant business?
My first job – helping as a dishwasher at the local diner. I was 11 years old and they fed me breakfast as soon as I walked in the door. When I was 24, I got hired by a French restaurant on Shelter Island that had two stars from the New York Times, which was a big deal at the time. I fell in love with French cuisine and never looked back.
Q: If you had to describe your cooking style, what would it be? What types of recipes will we find in your new book?
I'm big on comfort food. I like to take difficult recipes and simplify them so anyone can make them at home and feel like a pro.
Q: Are you a cookbook collector? If so, tell us about your collection?
Oh yes! I have so many, I had to put half of them in storage. They range from Julia Child, Jacques Pépin, Ina Garten, Don Pintabona and let's not forget the Galloping Gourmet, Graham Kerr, one of the first cooking shows on PBS.
Q: What is the best part of your job? Do you sometimes feel like working with food all day keeps you from wanting to get creative in the kitchen?
Best part of my job is meeting my customers. I will sample when I cook which sometimes kills my appetite when it's time for dinner. I have a rule that I don't do dishes when I cook for my friends and family. I like to dine out a lot because I love seeing what other people are doing.
Q: What is your go to for a quick dinner – quick dessert?
Either a steak, one of my simple pasta recipes, or a PB, L and M sandwich – (peanut butter, lettuce and mayo.. a family staple.) I love fresh peaches and blueberries on vanilla ice cream. (Note: the PB&M is in the book).
Q: Tell us about this cookbook or any future projects you are working on?
This book is full of stories about my family, and different places where I've been lucky enough to work. When I started trying to choose recipes for this book, I had over 400 in my repertoire – so picking the top 50 was tough. But I'm so excited to share these stories and meals with people who love to eat, drink and be Murray. I'm also very excited to share some recipes on my Youtube channel, and we have launched one of our signature drinks "The Caddymaster" to be sold in liquor stores across the country.
Special thanks to the publisher for providing three copies of this title in our promotion. Entry options include answering the following question in the comments section of this blog post.
Which recipe in the index would you like to try first?
Please note that you must be logged into the Rafflecopter contest before posting or your entry won't be counted. For more information on this process, please see our step-by-step help post. Once you log in and enter your member name you will be directed to the next entry option – the blog comment. After that, there are additional options that you can complete for more entries. Be sure to check your spam filters to receive our email notifications. Prizes can take up to 6 weeks to arrive from the publishers. If you are not already a Member, you can join at no cost. The contest ends at midnight on January 28th, 2023.