Featured Cookbooks & Recipes
December 23, 2017 by Christine
Did you know adding online recipes to your EYB Bookshelf is a really great way to build your personal recipe collection? You can do this even if you have a free membership!

Try it out now and see how easy it is. Browse the recipes below, choose one that appeals, click on the link, and add it to your Bookshelf. (Make sure that you are signed in first.)

All the recipes we feature in these weekly round-ups have online links so you can add any of them to your Bookshelf.

Happy cooking and baking everyone!
Member Photo of the Week:
Better Chocolate Babka from Smitten Kitchen by Deb Perelman
Photo submitted by LizyB. Have you uploaded any of your own photos yet? Learn more!
From Websites: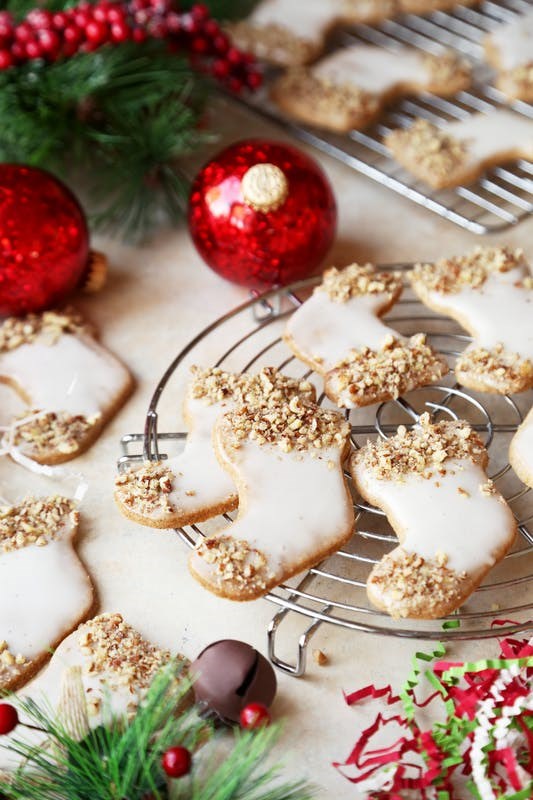 Mulled Cider & Oatmeal Cut-Out Cookies from indexed site The Kitchn
From Cookbooks:
7 recipes from State Bird Provisions: A Cookbook by Stuart Brioza, Nicole Krasinski, & JJ Goode
Enter the State Bird Provisions GIVEAWAY! (US only)
10 recipes from Bakers Royale: 75 Twists on All Your Favorite Sweets by Naomi Robinson
Enter the Baker's Royale GIVEAWAY! (US only)
10 recipes from Chefs & Company: 75 Top Chefs Share More Than 180 Recipes to Wow Last-Minute Guests by Maria Isbella
Enter the Chefs & Company GIVEAWAY! (US + WORLDWIDE)
10 recipes from The Simple Bites Kitchen: Nourishing Whole Food Recipes for Every Day by Aimée Wimbush-Bourque
Enter The Simple Bites Kitchen GIVEAWAY! (US/CAN only)
10 recipes from Valerie's Home Cooking by Valerie Bertinelli
Seen anything interesting?
Let us know
& we'll share it!