Featured Cookbooks, Recipes, and the Latest EYBDigital Previews
December 14, 2018 by Christine
EYB wants to make your cooking life easier. Our main focus has always been indexing cookbooks and magazines so you can efficiently search your own collection instead of paging through individual indexes. We also aim to keep members up to date on the best new titles being published. Our new EYBDigital platform allows us to provide EYBDigital Previews (sample pages from cookbooks) and EYBDigital Books (complete digital cookbooks you gain access to when you buy a print book). More information can be found on our EYBD Page.

Below you'll find our latest EYBDigital Previews and EYBDigital Books, plus GIVEAWAYS and more!

(Note: Some members have been asking why they cannot add all EYBDigital Preview recipes to their Bookshelf. Please read this Help page for an explanation.)
In case you missed it!
2018 Gift Guide
Best Cookbooks of 2018
December Giveaway Roundup
Holiday Cookies!
Member Photo of the Week:
Potato chowder lots of ways from Everyday Dorie: The Way I Cook by Dorie Greenspan

Photo submitted by mllamas
Have you uploaded any of your own photos yet? Learn more!
Featured Online Recipes: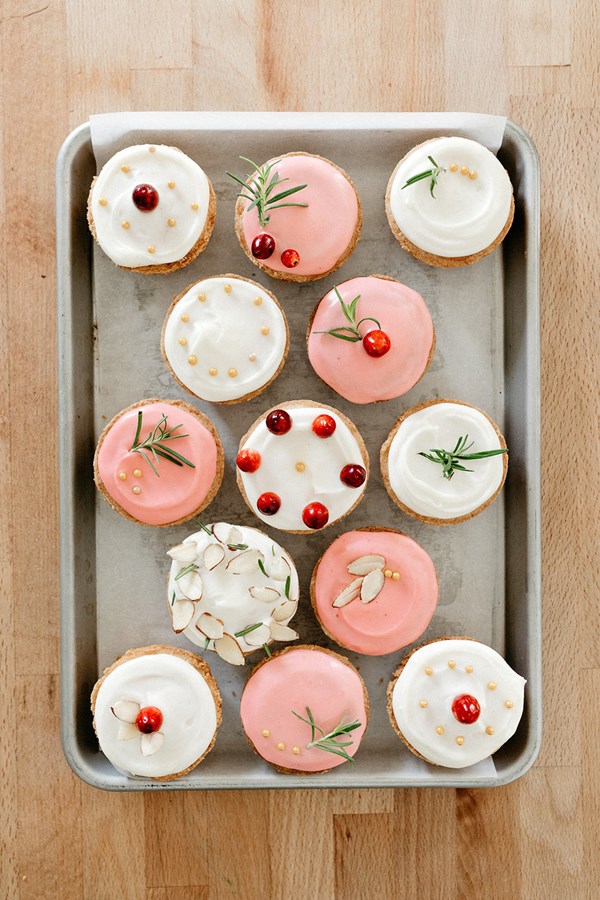 Mazariner from My Name Is Yeh by Molly Yeh, indexed by one of our members using the EYB Bookmarklet
EYBDigital Previews:
A selection of full sample pages are available for the following cookbooks. Click the book cover or orange EYBDigital Preview button to view. Individual recipes from already indexed titles can be added to your EYB Bookshelf now.
Learn more about EYBDigital Previews.
3 recipes from The Little Pizza Cookbook: More Than 70 Delicious Recipes by Murdoch Books Test Kitchen
3 recipes from The Plan Prep Plate Method: Simple Dinners for Busy Families by Bojana Snijders-Nikodijevic
4 recipes from Radiant: The Cookbook by Mafalda Pinto Leite
3 recipes from Flavors of Africa: Discover Authentic Family Recipes from All Over the Continent by Evi Aki
3 recipes from Cooking with Scraps: Turn Your Peels, Cores, Rinds, and Stems into Delicious Meals: 85 Scrumptious Recipes for Zero-Waste Cooking by Lindsay-Jean Hard
3 recipes from Cibi: Simple Japanese-Inspired Meals to Share With Family and Friends by Meg & Zenta Tanaka
Cookbooks with GIVEAWAYS!
Each of these featured titles has a current giveaway. Click the photo or blue button for more information on how to enter. For titles that also have an EYBDigital Preview, click on the orange button to view the available full sample pages.
3 recipes from Sister Pie: The Recipes and Stories of a Big-Hearted Bakery in Detroitby Lisa Ludwinski
Enter the Sister Pie GIVEAWAY! (US only)
1 recipe from Cooking South of the Clouds: Recipes and Stories from China's Yunnan Province by Georgia Freedman
Enter the Cooking South of the Clouds GIVEAWAY! (US/UK only)
Category: