Spice: A Cook's Companion Cookbook Giveaway
November 7, 2022 by Jenny
Enter our US/UK/AU/NZ giveaway to win one of three copies of Spice: A Cook's Companion by Mark Diacono.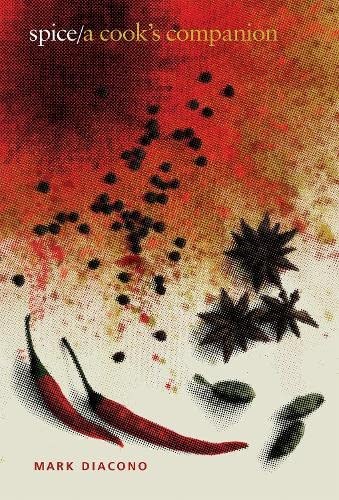 Spice: A Cook's Companion by Mark Diacono is a vibrant exploration of flavour, fragrance and heat with a celebration of over 50 spices that will fill your kitchen with a wealth of heady aromas and tastes. Packed with ideas for enjoying and using spices, Spice is much more than your average recipe book. Diacono shares the techniques at the heart of sourcing, blending and using spices well, enabling you to make delicious food that is as rewarding in the process as it is in the end result. Focusing on the familiars including cumin, turmeric, vanilla, pepper and cinnamon, Spice will also open the door to some lesser-known spices such as grains of paradise, asafoetida, tonka beans and passion berries.
Our
takes you inside this beautiful book and features the following
Diacono's books are always something special. Herb: A Cook's Companion, from Plot to Plate and Sour: More Than Mere Taste are two of my favorites. Spice is the perfect title to add to this trifecta of cookery books that cover three important elements of cooking – herbs, spice and sour. I love all things sour.
Special thanks to the publisher for providing three copies of this title in our promotion. Entry options include answering the following question in the comments section of this blog post.
Which recipe in the index would you like to try first?
Please note that you must be logged into the Rafflecopter contest before posting or your entry won't be counted. For more information on this process, please see our step-by-step help post. Once you log in and enter your member name you will be directed to the next entry option – the blog comment. After that, there are additional options that you can complete for more entries. Be sure to check your spam filters to receive our email notifications. Prizes can take up to 6 weeks to arrive from the publishers. If you are not already a Member, you can join at no cost. The contest ends at midnight on February 1st, 2023.
a Rafflecopter giveaway