Cookbook giveaway – The Heart of the Plate: Vegetarian Recipes for a New Generation
September 20, 2013 by Lindsay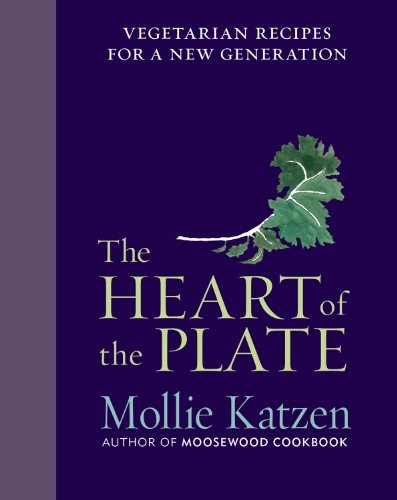 Mollie Katzen's latest book, The Heart of the Plate: Vegetarian Recipes for a New Generation, is her first really new vegetarian collection since the 1990's. We're delighted to be able to offer one of three copies to our members in a Cookbook giveaway series. (Remember you can check on all of the giveaways by just looking in the right-hand category column on any blog page and clicking on "Cookbook Giveaways.")
To find out more about this book and Mollie, be sure and read our blog, An interview with Mollie Katzen.
And to win one of the cookbooks, just post a comment below answering the question:
What's your favorite vegetarian meal to serve to family members and/or guests who are not necessarily vegetarians?
Additional rules are:
Please make certain you have signed in to the EYB website (you don't have to be a paid member). This ensures that we have your email address and can get in contact with you.
The giveaway will expire in 4 weeks on October 20, 2013.
This contest is now closed. The 3 lucky winners, selected by random number generator, are gunung, hihelen_westbrook, and patsylu.