July 2014 cookbook roundup
July 22, 2014 by Susie
Every month Susie Chang reviews new cookbook releases and notes trends in the United States. And she may also occasionally throw in a review of a "not-quite cookbook." And for our non-U.S. members, Jane and Fiona provide similar reviews for new Canada, U.K., Australia, and New Zealand releases.
US
Oddly enough, the outdoorsy, spontaneous month of July brings a surprising lack of grill books – could that market finally be tapped out? Instead, there's lots of street food, DIY backyard and healthy books, and family-friendly books. And by far the most exciting street-food title – as far as I'm concerned – is the Banh Mi Handbook, by veteran author Andrea Nguyen, who promises to make the daunting Queen of Sandwiches accessible to all.
Perfect Preserves: 100 Delicious Ways to Preserve Fruit and Vegetables by Thane Prince: This summer's canning & preserving books seem to have been taken over by pickles, but here's one in the traditional popular format.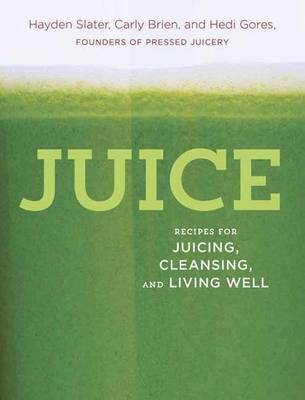 Juice: Recipes for Juicing, Cleansing, and Living Well by Carly de Castro, Heidi Gores and Hayden Slater: The trend has moved over from juicer books to juice books.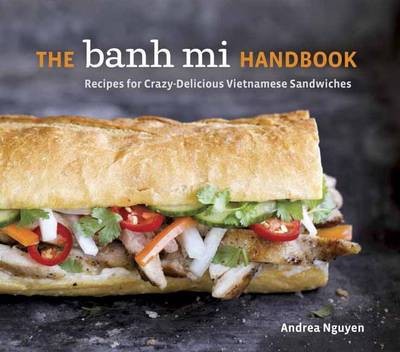 The Banh Mi Handbook: Recipes for Crazy-Delicious Vietnamese Sandwiches by Andrea Nguyen: From my perspective at least, July's most anticipated publication. Nguyen's recipes are generally scrupulously tested and her instructions clear, so sandwich nirvana may be just around the corner for home cooks. Learn about the history of banh mi from author Andrea Nguyen and enter our contest for a chance to win one of three copies of the cookbook.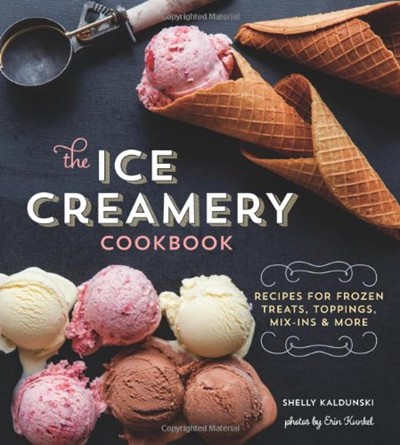 The Ice Creamery Cookbook: Modern Frozen Treats & Sweet Embellishments by Shelly Kaldunski: Ice cream books are an embarrassment of riches these days. This one got recipes for all the go-withs, too – cones, edible bowls, toppings, sauces…
Wrapped Crepes, Wraps, and Rolls from Around the World by Gaitri Pagrach-Chandra and Keiko Oikawa: It's definitely hard to resist something wrapped in something else – recipes for the portable and the exotic.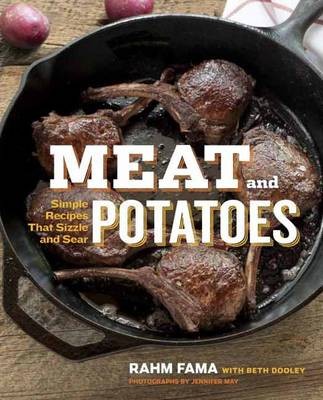 Meat and Potatoes: Simple Recipes that Sizzle and Sear by Rahm Fama and Beth Dooley: Stepping up to the great void where the July grill books should be, Fama cooks up a whole lot of protein in nothing more complicated than a cast-iron skillet.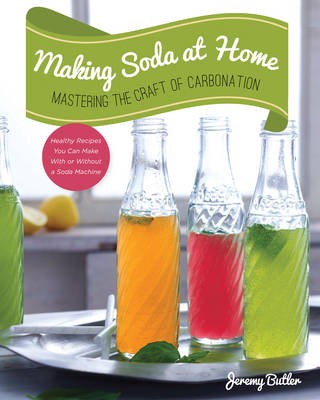 Making Soda at Home: Mastering the Craft of Carbonation by Jeremy Butler: There's an abundance of good soda books out there, but this is the first one I've seen that doesn't involve an outlay for equipment.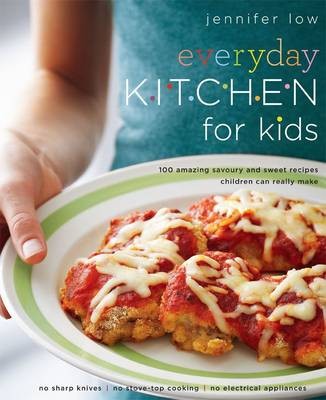 Everyday Kitchen for Kids by Jennifer Low: Very much focused on safety – no knives, electrics, or stovetop cooking. It'll be interesting to see what that leaves.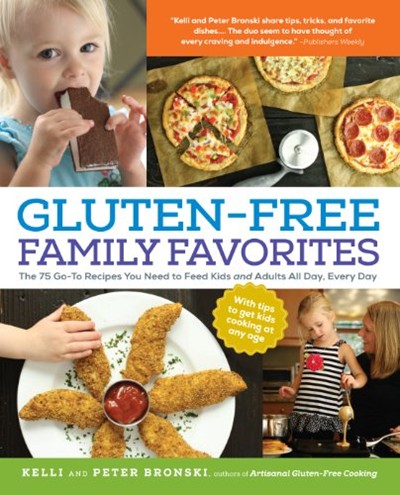 Gluten-Free Family Favorites: The 75 Go-To Recipes You Need to Feed Kids and Adults All Day, Every Day by Peter Bronski and Kelli Bronski: One-stop shopping for the special-diet family.
Better From Scratch (Williams-Sonoma) by Ivy Manning: A primer on making condiments and other everyday food products that most of us purchase instead of making. Read our interview with author Ivy Manning and enter our contest for your chance to win one of three copies of the book!
The Green City Market Cookbook: The first collection of recipes from the celebrity chefs, local farmers, loyal customers, and longtime vendors that make up Chicago's Green City Market community.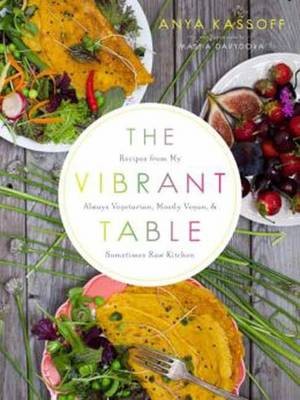 The Vibrant Table by Anya Kassof: Over 100 recipes from the author's "always vegetarian, mostly vegan, gluten-free, and sometimes raw" kitchen.
Salad Samurai by Terry Hope Romero: The author of several vegan cookbooks turns to entreé salads, with ideas for meatless, dairy-less seasonal main dish salads based on whole-food ingredients.
And…just for reading: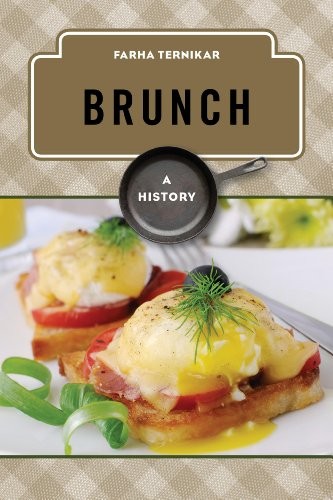 Brunch: A History by Farha Ternikar: Brunch joins Breakfast, Lunch, Barbecue, and The Picnic in this charming food history series. I bet you can guess what's next.
Canada
150 Essential Salads by Canadian Living Magazine: Salads for every occasion from Canada's top women's magazine.
UK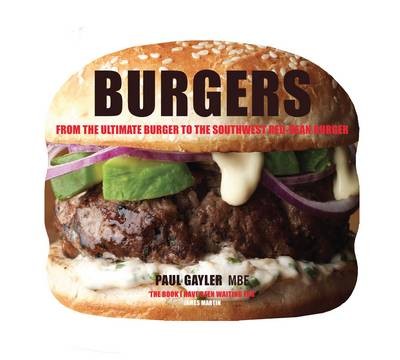 Burgers by Paul Gayler: Paul Gayler, Executive Chef at The Lanesborough Hotel in London believes that a well-made burger can transcend the sum of its parts to become truly sublime. In this small book he presents his favourite 25 burger recipes and covers all bases – meat, poultry, fish and seafood and vegetarian.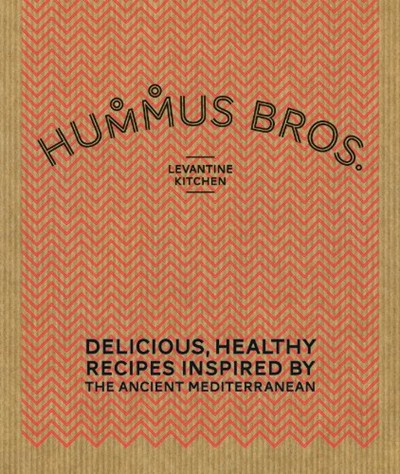 Hummus Bros. Levantine Kitchen: Delicious, Healthy Recipes Inspired by the Ancient Mediterranean: Hummus is such a versatile food and a true staple of the eastern Mediterranean, where every restaurant wants to be known as makers of the best hummus in town. The Hummus Bros claims to offer the best hummus in London town and now bring it to the world via their first book. They include recipes that go well with hummus.
Rachel Khoo's Sweet and Savoury Pâtés: Rachel and her tiny kitchen became famous through her TV series and cookbook, The Little Paris Kitchen She now shows you how to make a variety of spreads to serve as a snack or a main course. From a nutty pate, fruit curd and lots of clever ideas for chocolate and caramel, this unique collection of recipes provide the homemade, healthy alternative to all of your favourite spreads.

Good Eating: Suggestions for wartime dishes: A selection of dishes from Daily Telegraph readers trying to cope with meagre rations during wartime. The facsimile edition includes recipes for the perfect omelette made with dried egg, mock cream, mock fish pie (made with Jerusalem artichokes!) and seven ways to stuff potatoes.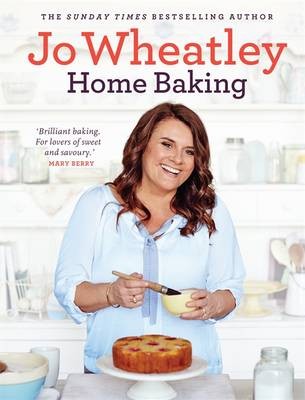 Home Baking by Jo Wheatley: Jo Wheatley, winner of the Great British Bake Off 2011, shares a new collection of the hearty food she brought her three hungry boys up on, the fool proof recipes handed down to her by her Nan, and the treats she delights her extended family and friends with.
Great British Bake Off: Big Book of Baking by Linda Collister: And another book from the GBBO factory. Recipes are contributed by Paul Hollywood and Mary Berry and there are the best recipes from the Series 5 contestants.
Simple Cakes by Mary Berry: The British queen of baking demonstrates that cake-making need not be complicated (unless you are a contestant on the Great British Bake Off). Step-by-step illustrations and simple instructions ensure impressive results every time.
The Scottish Food Bible by Claire Macdonald: A celebration of the best ingredients from Scotland – from oatmeal, dairy produce, meat and fish, fruit and vegetables and even whisky.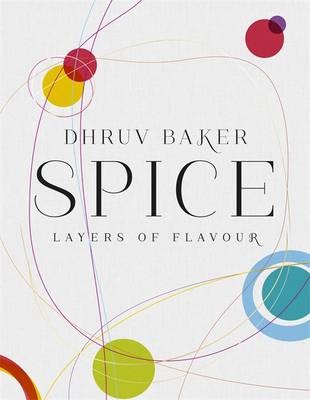 Spice: Layers of Flavour by Dhruv Baker: Dhruv Baker is the winner of the BBC's MASTERCHEF 2010 and has a rich cultural background which has helped shape how he cooks and the spices he uses in his dishes.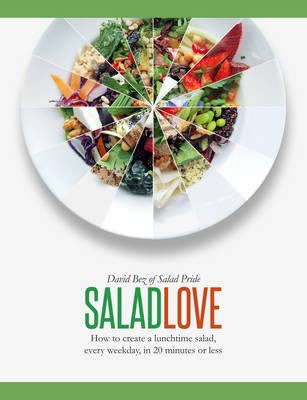 Salad Love: How to Create a Lunchtime Salad Every Weekday, in 20 Minutes or Less: David Bez, a designer by profession, made his workmates jealous with the well balanced, carefully crafted salad he prepared for his lunch in no time every day. Now he shares his winning formula for creating salads by layering a base, vegetables or fruit, fresh herbs, protein toppings and dressings, which creates a perfect salad every time.
Australia and New Zealand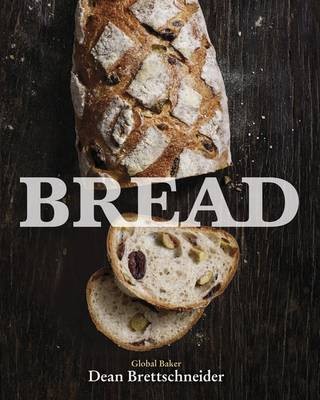 Bread: Global Baker by Dean Brettschneider: With 25 years as a professional baker, Dean shares his expert knowledge of how to make exceptional breads with step by step instructions on artisan breadmaking techniques. From the basics through to more complex creations, plus information on essential ingredients and equipment, make this a wonderfully usable book. Bagels, baguettes, sourdough and stollen are all included as well as a fascinating history of breadmaking.
Gary Mehigan's Favourites: Over 100 Recipes to Cook at Home by Gary Mehigan: Masterchef Australia co-judge Gary Mehigan lives and breathes food. This book is the result of Gary's ongoing food obsession: a collection of his favourite recipes garnered from thirty years in the industry. Gary also gives mini-masterclasses covering some of his favourite foods, such as bread, chillies and tomatoes.
Miguel's Tapas by Miguel Maestre: Television personality Miguel's energy and passion for his native cuisine, brings together the best traditional Spanish recipes as well as contemporary creations that can be made quickly to feed a gathering for authentic tapas for all times of the day.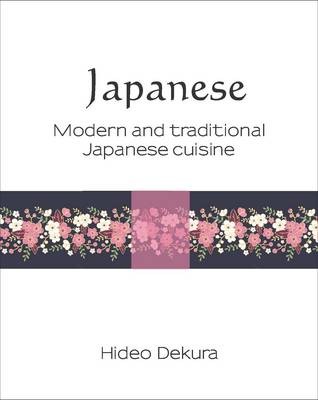 Japanese: Modern & Traditional Cuisine by Hideo Dekura: In his latest book, part of the Silk Series, Hideo takes us through the seasons of Japan and the history of Japanese cuisine. He shares the basic tools and ingredients you will need as well as introducing tableware and knives. With over 60 recipes including a large vegetable section this book covers all the basic recipes for cooking Japanese food at home.
The Best of Stonesoup: 25 Favourite Recipes: Healthy Meals Made Easy by Jules Clancy: Jules' weekly blog, Stonesoup, about fresh, healthy and delicious food is indexed on Eat Your Books. This free ebook compiles 25 recipes from Stonesoup, including soups, salads, veggie meals, carnivore meals, and sweet treats. You can download it by clicking on the Buy Book link on EYB.
Latest from Australian Women's Weekly:
The Best-Ever Collection by Australian Women's Weekly: Over the last 80 years, The Australian Women's Weekly has published countless recipes in the magazine. This latest collection is a selection of their favourite dishes that have been collected and cherished by three generations from all over the world.