Featured Cookbooks & Recipes
August 13, 2017 by Christine
Finding the best recipes amongst the millions online is not easy – but you don't have to! The team here at Eat Your Books, searches for excerpts from indexed books and magazines and every week we bring you our latest finds. Every day recipes are added from the best blogs and websites.

As a member, you can also add your own favorite online recipes using the Bookmarklet. With EYB, you can have a searchable index of all your recipes in one place!

Happy cooking and baking everyone!
Member Photo of the Week:
Marble Bundt Cake from Annie Bell's Baking Bible

Photo submitted by sharifah. Have you uploaded any of your own photos yet? Learn more!
From blogs: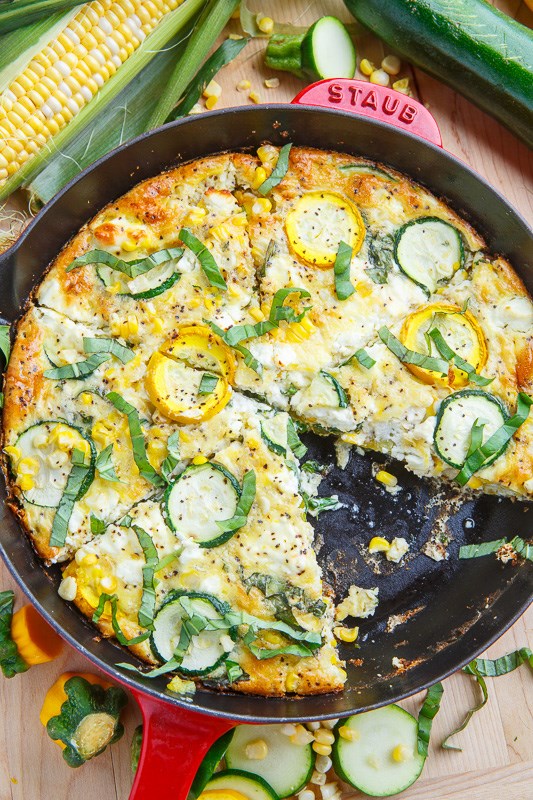 Corn and Zucchini Goat Cheese Quiche with Lemon and Basil from indexed blog Closet Cooking
From AUS/NZ books:
4 recipes from The Adriatic Kitchen: Recipes Inspired by the Abundance of Seasonal Ingredients Flourishing on the Croatian Island of Korcula by Barbara Unkovic
Enter The Adriatic Kitchen WORLDWIDE giveaway!

From UK books:
10 recipes from Lizzie Loves Healthy Family Food: Delicious and Nutritious Meals You'll All Enjoy by Lizzie King
Enter the Lizzie Loves Healthy Family Food WORLDWIDE giveaway!
10 recipes from Saffron Soul: Healthy, Vegetarian Heritage Recipes from India by Mīra Manek
Enter the Saffron Soul GIVEAWAY! (US/UK only)
8 recipes from The Silver Spoon Naples and the Amalfi Coast
Save 30% on ALL Phaidon cookbooks!

Enter the Naples & the Amalfi Coast GIVEAWAY! (US/CAN/UK/AUS)
From US books:
10 recipes from Feeding a Family: A Real-Life Plan for Making Dinner Work, with Healthy Recipes and Tips for Involving the Whole Family by Sarah Waldman
Enter the Feeding a Family GIVEAWAY! (US/CAN only)