Tokyo Stories – EYBD Promotion
March 19, 2019 by Jenny
We are pleased to share a promotion for Tokyo Stories: A Japanese Food Tour by Tim Anderson.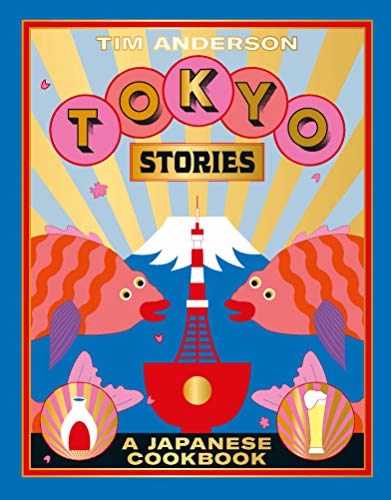 Tim Anderson is my Japanese guru. His first two books Nanban (review) and JapanEasy (review) changed my whole view of Japanese cuisine.  Two of my favorite dishes from Nanban are Chicken patties (Tsukune) and 
Fried marinated chicken with vinegar sauce and tartar sauce (Chicken Nanban) that I turn to time and again because they are packed with flavor (recipes linked online with photos).
With each book, he further transforms this ancient cuisine into something that is hip, fun and exciting. I wouldn't think it possible for Anderson to keep churning out imaginative and inspiring cookbooks, but the man makes it seem effortless. 
Tokyo Stories is an explosion of color with vibrant illustrations, stunning photographs of both the dishes shared as well as Tokyo itself. Our 
shares a look inside that reflects how fun and exciting this title is and features the following 
:
Special thanks to the publisher, for working with us to bring the EYBD Preview to our members as well as for providing three copies of in our giveaway below.