July 2021 The Great Big Cookbook Club Roundup
June 15, 2021 by Jenny
As our members know, each month we offer at least four cooking options in our Eat Your Books Cookbook Club. There are other fun cookbook clubs around the interwebs and we'd like to highlight those for those members who might want to cook or bake something other than our choices.
We want to get this information out to you so you can prepare and will update when we have any further information.
See this post for our 2021 year-long options as well as August & September.
---
---
Borough Market Digital Cookbook Club
Find out more about this digital cookbook club here.
---
Scrumptious Reads – Brisbane, Australia
Aug 20, 21 – Hetty McKinnon: To Asia, With Love – Cook Book Club – details
Sep 17, 18 – Parwana – Cook Book Club – details
---
The Summer selections are shown in the photograph above and will be shipping in June and include a new category the Essentials Box that features cookbooks that provide everyday solutions for unfussy and delicious meals. Recipes will range from easy to medium difficulty. Paired products will help you upgrade your pantry staples with a range of artisanal products and may contain seafood or meat.:
Be sure to check out the site for all the great ingredients each of these boxes will share by clicking on the links above in bold you will be taken to the proper pages! See Hardcover Cook's other cookbook and ingredient bundles and see this page for more information on the subscription service.
---
Rainyday Bites – Deborah Balint – Instagram's first cookbook club
---
---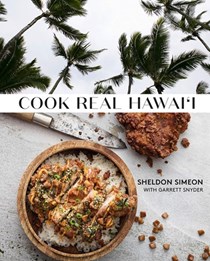 ---
---
---
---
**************
Club de cuisine Française
Get Cooking Cookbook Club – an Instagram cookbook club. To participate tag your photos with #getcookingcookbookclub and follow the co-hosts Bebe and Steph at Champagne & Cookies and A Whisk and a Spoon respectively on Instagram.
---
Salt & Spine is the leading podcast focused on telling the stories behind cookbooks through in-depth, in-person interviews with compelling authors.
---
Kitchen Arts & Letters – 92nd Street Y
Come cook/read about food with us! For July – August KAL is featuring titles devoted to food writing for more information click here.
---
This club is a Facebook online group focusing on books popular in Australia. Started by the blogger behind Lambs' Ears & Honey.
Year long option: In Praise of Veg: A Modern Kitchen Companion by Alice Zaslavsky – This is an amazing book – see a bit about this title here.
---
Every Tuesday, EYB Member, Lisa has a Milk Street Kitchen cookalong on her Cook Like I Mean It Instagram. Any MSK recipe is fair game just tag your posts #milkstreetcookalong. For more information see this reel.
---
Skordo (Greek for garlic) is a family owned business with two shops, one in Portland and another in Freeport, Maine. I am a frequent buyer of their spices and products. Their items are packed with care and once you tear into a box you are enveloped by a world of aromas and culinary possibilities.
---
The Sunday Times Cookbook Club
Each month this group will feature a cookbook and invite members to cook along with readers and members of The Dish team to try new recipes, learn new skills and be in with a chance of winning some great prizes along the way. In this group, you're encouraged to share your photos, tips and recipe tweaks. Journalists from The Sunday Times, authors and experts will be taking part from time to time, and your comments and photos could be featured in our publications.
---
Stained Page News Cookbook Club – for more information visit here.
---
No announcement made for several months will continue to check.
Updated: other clubs I've located: