Gift Guide for Mother's Day (UK edition)
March 15, 2022 by Jenny
Mother's Day in the UK is celebrated on March 27th this year. In the UK, Mother's Day is connected to Easter, so like this holiday, the date of Mother's Day changes every year as Easter's date changes. Mother's Day, or Mothering Sunday originated as a religious celebration that takes place on the fourth Sunday of Lent.
This year I thought I would do a gift guide for our UK members. If any of you have other ideas, please share in the comments.
This US mom would love an Ottolenghi hamper! The Ottolenghi site has a number of gift hampers available including this Sweet inspired collection:
If a hamper is not in the cards, how about a selection of Ottolenghi spices and one of his cookbooks. Ottolenghi Test Kitchen: Shelf Love is his latest offering.
---
The Bread Ahead bakery offers many classes at their three locations.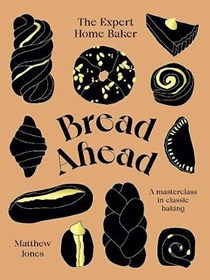 Bread Ahead: The Expert Home Baker: A Masterclass in Classic Baking by Matthew Jones was released last year in November. This beautiful book would make a wonderful gift for the mum baker. For new bread bakers couple Matthew's book with a bread baking kit. There are many bread baking kits available on Amazon.co.uk.
---
Julie Jones' books are works of art and she offers classes via Zoom, in person and pre-recorded. Her books are also available on her site (signed) and currently she is offering 20% off titles using the code PASTRY.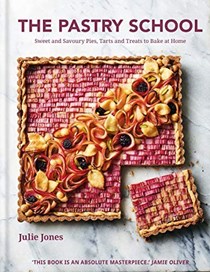 Julie's 2020 title The Pastry School: Master Sweet and Savoury Pies, Tarts and Pastries at Home is stunning and I am so excited that she has a new book slated for Sep 2022 entitled Expressions: Art in Pastry: Creative and Inspirational Design for Tarts and Pies.
---
For mothers who love to grill, Jon Finch's Wood Fired Feast was published on March 7th.
Genevieve Taylor's Seared: The Ultimate Guide to Barbecuing Meat will arrive late for "the day" but could be preordered (put a copy of the receipt in a card for mum). Taylor's 2019 Charred: The Complete Guide to Vegetarian Grilling and Barbecue is ideal for the griller who cooks vegetarian. Tom Kerridge's Outdoor Cooking: The Ultimate Modern Barbecue Bible (2021) is another option.
---
Other cookbook ideas include these titles being released in March which I will have more details regarding each in our March new cookbook review.
Whatever gifts you choose, spending time with those you love is what is most important. If restrictions allow, a trip to Borough Market would be dreamy. In fact, on Mar 23rd, the Borough Market Cookbook Club has a Bread Ahead related class. Bread Ahead Bakery & School will be providing both the subject matter and the venue for this event. Members will bake and bring along something from the book. (We have six online recipes available in our EYBD Preview of this title). Matt will then demonstrate a recipe from the book and answer your baking questions. Doughnuts and wine will be available!