The Spanish Home Kitchen – Cookbook Giveaway
August 17, 2022 by Jenny
Enter our US/UK/AU/NZ giveaway to win one of three copies of The Spanish Home Kitchen: Simple, Seasonal Recipes and Memories from My Home by José Pizarro.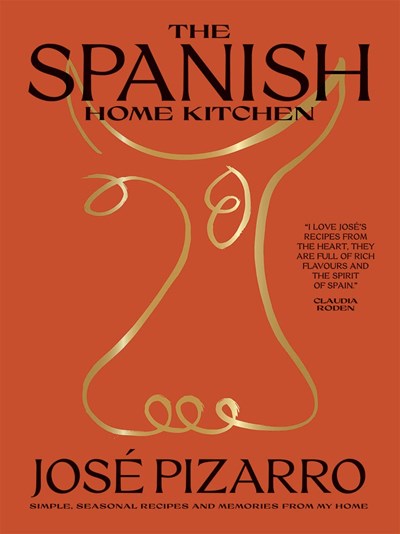 The Spanish Home Kitchen: Seasonal Recipes from my Home by José Pizarro is the Spanish chef's latest offering. José grew up in central-western Spain, in the tiny village of Talaván. His family had been farmers for generations, and he spent his childhood on his parent's farm, helping his father produce vegetables, dairy products and different meats. Life in this small village centered on dinner, with great recipes passed from generation to generation through his grandmother, to his mother, and now him.
In his new book, José travels back to his mother's house to draw inspiration from the flavors he grew up with, and shares over 80 of his favorite recipes, which he has gathered from all over Spain. From nostalgic childhood favorites that his mother fed the family, to more modern recipes with his Spanish twist, there's a recipe here for everyone.
I am a fan of Pizarro's cookbooks but this one is special and approachable containing recipes that any of us can recreate in our kitchens to bring a taste of Spain home to us. While all the recipes are appealing, my favorite chapter is the last one – Sweets. I love desserts from around the world and this book has a number of desserts that I haven't tried yet. I hope to remedy that soon – the Cardamom and orange repápalos, Coquillos with lavender honey syrup, and Santiago cake with PX cream are first up.
Our
takes you inside this beautiful book and features the following eight
If you are new to Chef Pizarro's books – this is the one to add to your bookshelf.
Special thanks to the publisher for providing three copies of this title in our promotion. Entry options include answering the following question in the comments section of this blog post.
Which recipe in the index would you like to try first?
Please note that you must be logged into the Rafflecopter contest before posting or your entry won't be counted. For more information on this process, please see our step-by-step help post. Once you log in and enter your member name you will be directed to the next entry option – the blog comment. After that, there are additional options that you can complete for more entries. Be sure to check your spam filters to receive our email notifications. Prizes can take up to 6 weeks to arrive from the publishers. If you are not already a Member, you can join at no cost. The contest ends at midnight on November 1st, 2022.
a Rafflecopter giveaway