The Great British Chefs Electronic Cookbook Giveaway
August 19, 2020 by Jenny
Enter our worldwide giveaway to win one of three ebook copies of the Great British Chefs: 120 Recipes from Britain's Best Chefs by Great British Chefs.
In my previous post today, I shared information about the Great British Chefs (GBC) website where you can search by recipe name or recipe type or find all the recipes of your favorite chef. Our EYB Library has indexed Great British Chefs – Chef Recipes and Great British Chefs – Blog Recipes from the GBC site, so you can also search through their recipes on EYB. The GBC site offers over 10,000 recipes at the free membership level and two additional levels provide even more benefits including masterchef videos!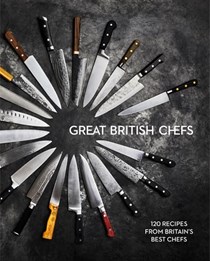 This promotion focuses on the first cookbook released by Great British Chefs in 2018: Great British Chefs: 120 Recipes from Britain's Best Chefs. This gorgeous title shares dishes from star chefs such as Theo Randall, Vivek Singh, Pierre Koffmann, Anna Hansen, and Chantelle Nicholson.
A drool-worthy image accompanies each recipe and those range from tempting desserts to pasta and seafood dishes, small bites, and meat-centric plates. This book will inspire the novice cook to the serious chef – there is something for everyone.
Our
takes you inside this beautiful book and features the following
Be sure to enter our other GBC promotion for The Great British Chefs Vegetables.
Special thanks to Great British Chefs for offering three electronic copies of Great British Chefs: 120 Recipes from Britain's Best Chefs in our worldwide giveaway. Entry options include answering the following questions in the comments section of this blog post.
Which recipe in the index would you try first?
Visit the Great British Chefs' site – which recipe would you like to make?
Please note that you must be logged into the Rafflecopter contest before posting or your entry won't be counted. For more information on this process, please see our step-by-step help post and this forum post. Once you log in and enter your member name you will be directed to the next entry option – the blog comment. After that, there are additional options that you can complete for more entries. Be sure to check your spam filters to receive our email notifications. Prizes can take up to 6 weeks to arrive from the publishers. If you are not already a Member, you can join at no cost. The contest ends at midnight on January 22nd, 2021.
a Rafflecopter giveaway