This week at Eat Your Books
October 25, 2019 by Jenny
Since our last roundup, Darcie has written about a number of interesting topics: your fall dessert based on your zodiac sign, fun ideas for a spook-tacular Halloween, a new Julia Child documentary, bergamot and how did it found its way into tea, and Ex-MasterChef stars to host a new Australian cooking show. Darcie's weekly food news antipasto is shared every Sunday.
As usual last Saturday, I posted my recap of Pastry Week on The Great British Bake Off. This series is going to be the end of me! We have also shared promotions for the following cookbooks:  365 by Meike Peters, Houston Cooks, Cannelle et Vanille, Lateral Cooking and Food52 Dynamite Chicken. Lastly, a summary of our Eat Your Book Cookbook Club activities has been published. Check it out and come join us!
Be sure to check out all our giveaways and our calendar of cookbook author, bookstores and cooking classes which has been recently updated. Please note the special Poilâne pop-up bakery happening in New York from the 29th of October until the 3rd of November.
---
Recently Indexed
---
Member Photo of the Week
My kinda Dutch baby with stone fruit from Home Made in the Oven: Truly Easy, Comforting Recipes for Baking, Broiling, and Roasting by Yvette van Boven submitted by Jenny for a promotion on this title along with that 12-inch saute pan from M2B Art Metals
Have you uploaded any of your own photos yet? Learn more!
---
Featured Online Recipe
---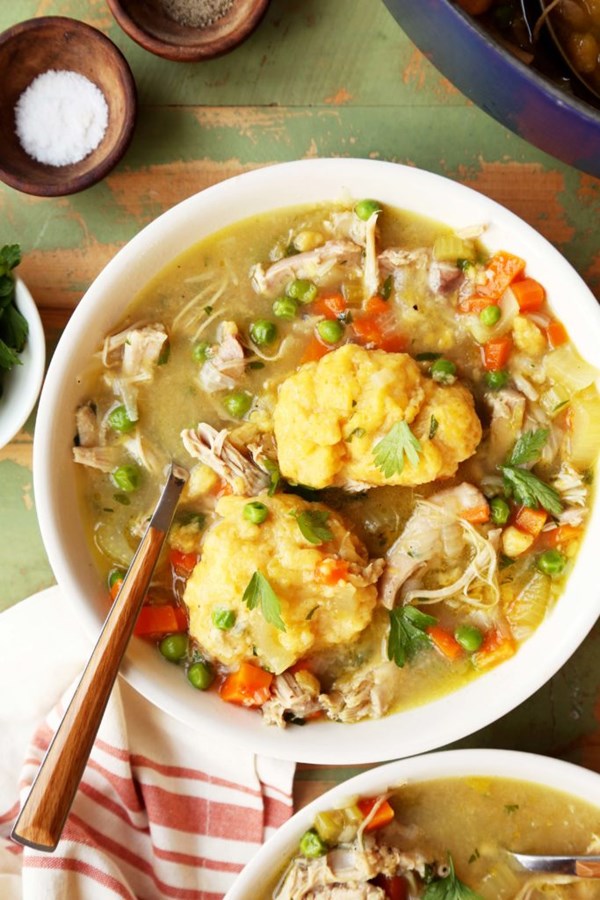 Chicken and pumpkin dumplings from Joy the Baker by Joy Wilson
---
EYBDigital Previews
---
Recently we uploaded our 550th EYBDigital Preview and shared some insight into members' questions regarding same. A selection of full sample pages is available for the following cookbooks. Learn more about EYBDigital Previews.
(Note: Some members have been asking why they cannot add all EYBDigital Preview recipes to their Bookshelf. Please read this Help page for an explanation.)
---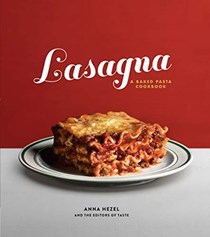 3 recipes from Lasagna: A Baked Pasta Cookbook by Anna Hezel and The Editors of Taste
---
3 recipes from Vegan Bible by Marie Laforêt
---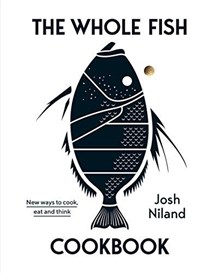 3 recipes from The Whole Fish Cookbook: New Ways to Cook, Eat and Think by Josh Niland
---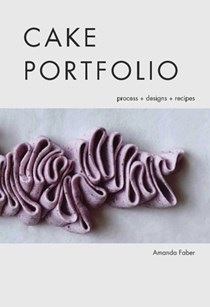 2 recipes from Cake Portfolio: Process + Designs + Recipes by Amanda Faber
---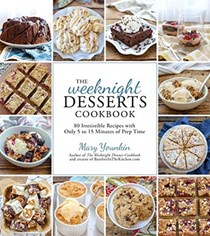 3 recipes from The Weeknight Desserts Cookbook: 80 Irresistible Recipes with Only 5 to 15 Minutes of Prep Time by Mary Younkin
---
Cookbooks with Giveaways
---
Each of these featured titles below has a current giveaway. Click on the blue link to go to the giveaway post.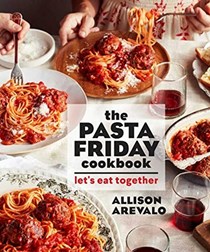 Enter to win a copy of The Pasta Friday Cookbook (US/Worldwide) in our giveaway open to US (3 copies) with EYB providing one additional copy worldwide. Expires November 3rd, 2019.
---
Enter to win one of three prize packages including When Pies Fly and three OXO products in our giveaway open to US. Expires November 5th, 2019.
---
Enter our worldwide giveaway to win a copy of The Forest Feast Mediterranean. Expires November 7th, 2019.

---
Be sure to enter all our current giveaways!
---