The Forty Best Cookbooks of 2016
December 4, 2016 by Jenny
How do I decide which books are the best in any particular year? It's a long, arduous process that leaves me feeling as if I'm choosing between children. Don't get me wrong – there are plenty of books published that aren't worthy of that comparison – but the books that I write about – truly must be special. I would find it very hard to write a feature for a cookbook entitled 99 Ways with Jello. There has to be passion behind the words. I've said this before – cookbooks represent an open door to a world of possibilities – a chance to experience a culture or cuisine that would not normally be available.
Some may say "you write about so many books how can they all be special?" When one realizes that there are thousands of books published each year, and that I read and review many hundreds – only the best of the best are featured in promotions and articles. I respect my audience and feel that they are eager to learn about exciting titles that are innovative. That being said, I also have the obligation to inform others about titles that might interest them, but not myself. I can recognize greatness in a title that I might not ever cook from.
Back to the saga of Jenny's Choices, I don't have a team of people providing input – although I do talk about cookbooks with friends, the EYB team and collectors. To make my list – the book has to bring something new and exciting to the table – unique, innovative – why-didn't-I-think-of-that type of dishes. Also, I have to physically review the book, have it in my hands and hopefully cook or bake from it – or trust people who have. I gravitate to cookbooks that inspire me to break out of my comfort zone. Every book on this list meets those requirements. I'm also sure that there are many international titles such as Chiltern Firehouse, The Five Seasons Kitchen and others that I've read about and shared previews to – but since I haven't physically seen them – I can't add them here. Accordingly, this by no means is an exhaustive list.
If you are considering purchasing any of these titles for yourself or for gifts, be sure to use our Buy Book button to help support our indexing efforts here at Eat Your Books.
This compilation is organized by category and in no particular order of importance except for the first two on this list – which are tied for my pick of the best cookbook of 2016.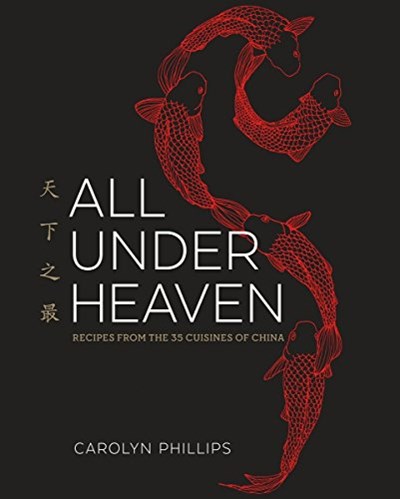 Carolyn Phillips' All Under Heaven: Recipes from the 35 Cuisines of China is my first pick for the best cookbook of 2016. Carolyn is the writer of the blog, Madame Huang's Kitchen. All 400 of her blog recipes are indexed on Eat Your Books (add them to your bookshelf with one click.) Not only is the multi-talented Phillips an award-winning writer but also a gifted illustrator whose drawings fill the pages of this massive tome. The vast research necessary to write All Under Heaven resulted from the author's study of ancient culinary texts, talking with restaurant owners in China to glean their family recipes along with her own extensive background of working, eating and cooking in China. There are no photographs in the book – it is packed with narrative, recipes and illustrations. Organized by regions beginning with a background of that area, Phillips' heart and soul can be felt in every word. The book is perfectly laid out with stark white pages, easy to follow instructions with maps and drawings that speak to her story. She highlights extra information to perfect each dish in red font after every recipe. It is as if she is in the kitchen with us working beside us to make sure we achieve the best results. I've been reading my way through the 500 page book and soaking up Carolyn's knowledge. This is the must have book of 2016 or any year.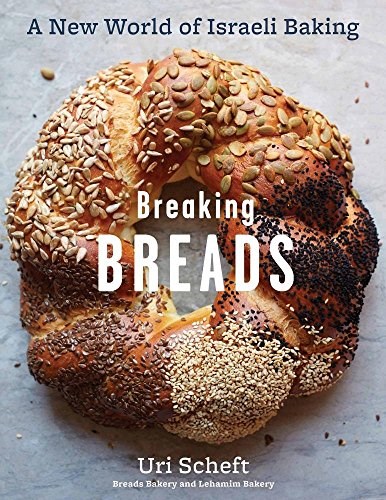 The book tied for best cookbook of 2016 is Breaking Breads: A New World of Israeli Baking from Breads Bakery and Lehamim Bakery owner, Uri Scheft. I need to find another word for stunning – but it is, stunning that is – just look at that cover. The information packed into this book along with the beautiful photographs and recipes is astounding. Berry and Ricotta Brioche Buns, Potato Burekas, delicate Cheese and Herb Mutabak and Savory Potato Hamantaschen are just a few of the baked nirvana you will encounter once you open Breaking Breads. Many step-by-step photographs of folding and shaping of the more complicated recipes as well as very detailed instructions, in an approachable tone, makes this a bread book that every baker must own. You can read more about this fantastic title in my recipe post which has a link to our contest.
Eat in My Kitchen: To Cook, to Bake, to Eat, and to Treat by Meike Peters is an incredibly beautiful book. I've made several recipes from Meike's book – the Pasta with Orange Butter, the Potato and Sauerkraut Latkes and the Bavarian Pork Roast – all incredibly delicious. The photographs are gorgeous in this title, taken by the author herself, and the recipes truly are crave-worthy. This will be a well-used tool in my kitchen for years and I'm hoping for much more from this talented writer.
Scandinavian Comfort Food: Embracing the Art of Hygge by Trine Hahnemann delivers 130 recipes that will have you embracing hygge: a feeling or an expectation of comfort. The recipes here reflect true comfort and vibrancy – Meatballs with Celeriac and Apples; Chicken Soup with Herbs and Root Vegetables; and a Winter Apple Layer Cake that quietly and beautifully communicates a welcoming warmth.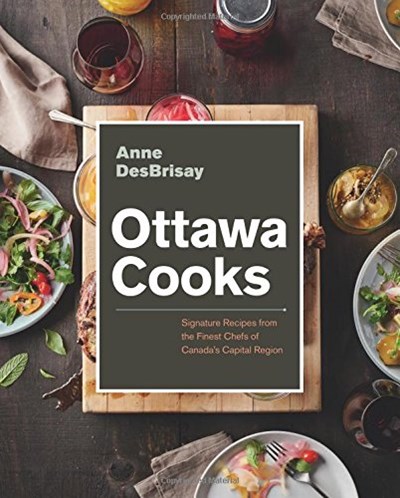 Ottawa Cooks: Signature Recipes from the Finest Chefs of Canada's Capital Region
by Anne DesBrisay brings readers recipes from forty-one of Ottawa's most inspirational cooks including dishes from fine restaurants, food trucks, and farmhouse kitchens. With more than eighty recipes that focus on the best of the region's offerings with flavors inspired from around the globe, there is a little something for everyone. Recipes for Sweet Potato Spice Cake with Rum-Raisin Mousse and Pecan Praline, Pulled Pork Fritters and Crispy Green Papaya Salad with Citrus Soaker and Peanut Crumble are examples of the wealth of unique and incredibly flavorful recipes in this truly beautifully photographed book.
Small Victories: Recipes, Advice + Hundreds of Ideas for Home-Cooking Triumphs by Julia Turshen is the not-so-little book that could. It shares more than 400 recipes with variations and more than 160 mouth-watering photographs from acclaimed photographers Gentl + Hyers. The photographs provide beautiful instruction and inspiration and elevates this entertaining and essential kitchen resource into wonderful gift for both beginners and accomplished home cooks. Our own, Jane Kelly, tested recipes for this title giving it her seal of approval.
Taste & Technique: Recipes to Elevate Your Home Cooking
by Naomi Pomeroy is, in my estimation, the equivalent of an at-home culinary course in nearly 400 pages. Those pages contain 140 recipes, beautiful photographs and the chef's vast culinary knowledge that began at the age of seven when her mother taught her how to make a soufflé. The book is simply brilliant. You can read more about this book in my
full review
and try some recipes from this title. I've made six recipes from this title with great success.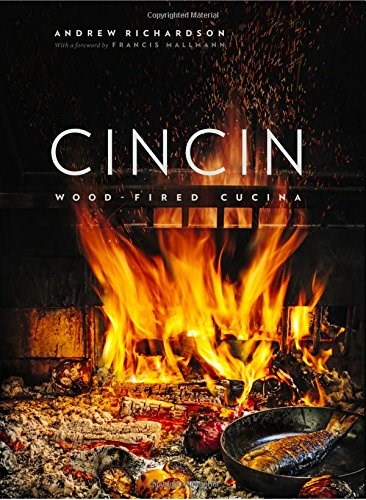 Cin Cin Wood-Fired Cucina by Andrew Richardson celebrates the 25th anniversary of the famous CinCin Ristorante + Bar. This title focuses on fresh, local ingredients that are allowed to shine in recipes. Showcasing the restaurant's wood-oven cooking techniques and filled with spectacular photographs, each ingredient is highlighted by section. With recipes for Fried Zucchini Blossoms – Montasio, Goat Cheese and Parmesan with Arugula and Red Radish; Spaghetti al Ragu – 6-hour Bolognese, Veal and Pork with Pancetta, Parmesan; and Red-wine-braised Short Rib of Beef – Braised Carrots and Cannellini Beans – all elevated restaurant cuisine that has been crafted for our home kitchens.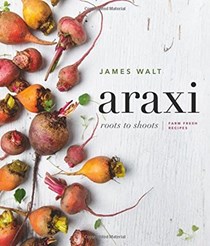 Araxi: Roots to Shoots Farm Fresh Recipes by James Walt is the follow up cookbook to Araxi: Seasonal Recipes from the Celebrated Whistler Restaurant, a Gourmand World Cookbook Award winner. This stunner of a title shares 80 classic recipes from Araxi's dining room and signature Longtable events, all adapted for the home cook. Beautiful photographs and recipes like Apple & Almond Tart with Whipped Sour Cream. Ricotta Gnudi with Peas & Mint and Spiced Lamb Meatballs "Bar Oso" will please every level cook.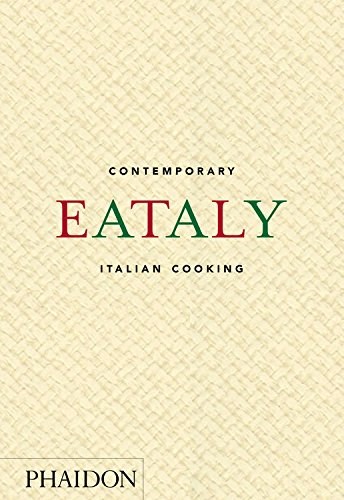 Eataly: Contemporary Italian Cooking from Phaidon features modern Italian recipes created in collaboration with the largest and most prestigious Italian marketplace in the world, Eataly. This epic tome brings 300 landmark recipes into our kitchens which highlight the best of Italian home cooking. Excellent, fail-safe recipes and new ideas with beautiful photographs, approachable modern recipes using fresh, lighter ingredients, clear instructions, helpful tips and a visual produce guide – make this a work-horse for our kitchens. Remember, Eat Your Book members receive 30% off Phaidon titles.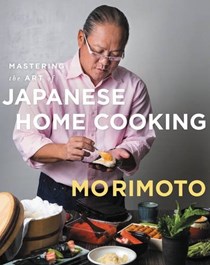 Mastering the Art of Japanese Home Cooking by Masaharu Morimoto was written to introduce American home cooks to Japanese cooking. The title contains ideas from Japanese grandmothers, a collection of Morimoto's favorite dishes and the author's attempt to hold on to the old ways – the ingredients and techniques that make delicious food. A lovely book with 150 photographs to guide us through this fascinating cuisine. Morimoto may have written the definite book on Japanese cuisine while channeling the great Julia Child.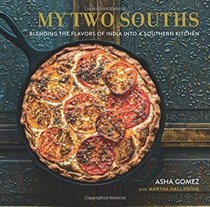 My Two Souths by Asha Gomez takes the flavors of India and puts them to work in dishes from her Southern kitchen. This cookbook combines two of my loves – Indian and Southern cuisine. I love taking something familiar and switching it up and creating a dish that is new and exciting. This title is sure to be a winner with recipes like Nutmeg Scented Crêpes filled with Coconut and Jaggery, Banana Beignets and Chervil Lime Lobster Roll. My Two Souths surely is a must have for 2016.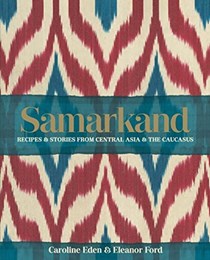 Samarkand: Recipes & Stories from Central Asia & The Caucasus
by Caroline Eden and Eleanor Ford is another obvious pick for me – the lure of a distant land and cuisine calls to me every time. The authors share their love of Samarkand in the pages of this title. Photographs that pulsate with the energy of the people and culture of this magical place are plentiful. More information on this title and the authors can be found at our
author article
.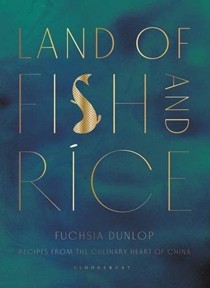 Land of Fish and Rice: Recipes from the Culinary Heart of China by Fuchsia Dunlop is another masterpiece from one of my favorite authors. Dunlop is a gifted writer with intriguing recipes that work. Gorgeous photographs, haunting narrative, and recipes you will not find anywhere else: Hangzhou "Blanched Slice" Noodles, Mrs. Song's Thick Fish Soup, and "Toothless" Glutinous Rice Dumplings with Pork and Leafy Greens are all reasons why this author is a treasure.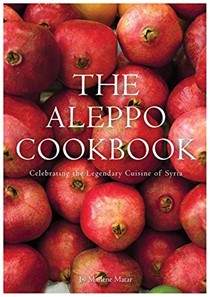 The Aleppo Cookbook: Celebrating the Legendary Cuisine of Syria by Marlene Matar is "a loving tribute to a little-known cuisine rich in flavors and traditions." The recipes contained within the pages of this special book were obtained from the kitchens of prominent families, cherished restaurants and great chefs, states Matar, who is a highly accomplished chef and cooking instructor. Over 200 recipes – all of which can be easily replicated in our kitchens include Meatballs in Sour Cherry Sauce, Red Pepper Bread, and Arabic-Clotted Cream Pancakes. The photographs of the food, the landscape, the people – are beautiful and reinforces the simple human truth that we are all so much more alike than different. I am deeply moved by The Aleppo Cookbook and I trust that you will be as well. I am working with the author on an interview and hope to be able to share that soon.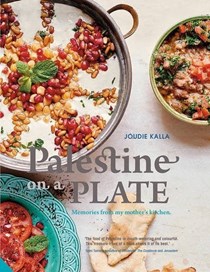 Palestine on a Plate by Joudie Kalla is a celebration of real Palestinian food, cooked with the ingredients that Joudie's mother and grandmother use, and their grandmothers used before them. Colorful, stunning photography evoking the vibrancy and romance of the country will bring Palestine into your home and make you fall in love with this wonderful way to cook and enjoy food. Read more about this title in our article.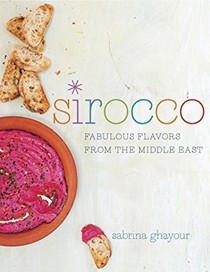 Sirocco: Fabulous Flavors from the Middle East by Sabrina Ghayour definitely fits my criteria in the best book category with its exotic flavors, vibrant photographs, and thoughtful interpretations of traditional recipes. My favorite new loaf cake is the Almond & Citrus Drizzle Loaf, which was easy to throw together and even easier to devour. The recipe that truly inspired me was the Chickenberry Rice which is a twist on biryani, the dish results in a stunning tower layered with rice, chicken, spices, nuts, and fruits that is show-stopping. I'm sure you sense a theme here – I love books that transport me to this part of the world.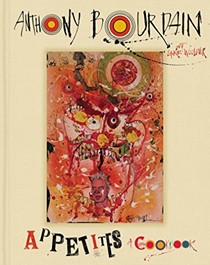 Appetites: A Cookbook by Anthony Bourdain is the celebrity chef's first cookbook in a decade, This book is a collection of recipes that encompass forty years of cooking and traveling and represents personal favorites of the chef. The recipes are perfect for the home cook and will surprise you. There are the expected international dishes such as Banh Mi, Korean Fried Chicken and Do Chua Salad with Herbs, Scallions, Sprouts and Egg but also recipes for Mortadella and Cheese Sandwich, Lasagna Bolognese and Roast Chicken with Lemon and Butter. Be aware, Bourdain, the once bad boy of the culinary word, still writes with salty language. Pass over the expletives and treat yourself to this title – Appetites: A Cookbook is Bourdain at his best.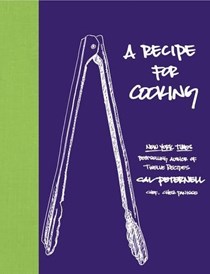 A Recipe for Cooking by Cal Peternell goes beyond the basics and shares strategies for relishing time spent in the kitchen preparing meals for your family and friends. You cannot go wrong acquiring Peternell's titles in your collection – they are the perfect gift for the cook in your life. Read more about this book and author in our article and be sure to enter our giveaway.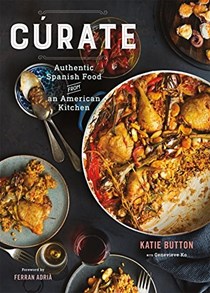 Cúrate
by Katie Button features 125 recipes celebrating the flavors of Spanish cuisine with a dash of Southern charm taken from her award winning restaurant in Asheville, North Carolina – Cúrate. With recipes for Ham and Cheese Stuffed Fried Pork Chops, Ribeye Steak with Blue Cheese Sauce, and Almond Cake with Cream Sherry and Brandy, this pages of this book will be adorned with splatters in no time.
The Spice Companion: A Guide to the World of Spices
by Lior Lev Sercarz is a stunning title with hundreds of fresh ideas and tips for using pantry spices, 102 never-before-published recipes for spice blends, gorgeous photography, and botanical illustrations. Lior Lev Sercarz founded his New York City
spice shop
in 2006 and has become the go-to source for fresh and unusual spices as well as small-batch custom blends for renowned chefs around the world. Understanding spices and how they complement ingredients and each other is an important component in a cook's arsenal. This beautiful book is a wonderful place to expand our knowledge of spices to add flavor and vibrancy to our meals.
Persepolis: Vegetarian Recipes from Peckham, Persia and Beyond by Sally Butcher draws on the author's experience with Mediterranean and Middle Eastern cuisine, but once again she looks to all parts of the globe for vegetarian recipes (and stories). Persepolis brings you the most outstanding (and fun) ways of feeding without meat or fish, stopping along the way for a chat with the residents and a bit of sightseeing. 150 new recipes, including more vegan recipes/alternatives, offer a fantastic variety of ideas for the vegetarian cook (and truly any cook).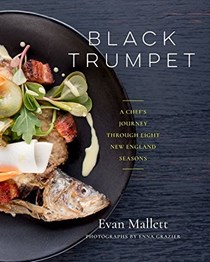 Black Trumpet A Chef's Journey Through Eight New England Seasons by Evan Mallett is a dazzling book with recipes from the celebrated Portsmouth, New Hampshire restaurant. Recipes such as Pretzel and Chestnut Crusted Meat Tarts, Ryeberry Risotto and Cider-Braised Pork Osso Buco inspire me to get creative in the kitchen. The desserts alone are worth the cost of the book: Peach Brioche Bread Pudding with Ginger Bourbon Caramel Sauce; Fried Sour Cream Pound Cake with Whipped Mascarpone, Macerated Blueberries and Lemon Curd; and Apricot Crepes with Tahini Caramel, Lemon Balm Cream and Sesame Crumb are just three examples. Black Trumpet is so well organized with suggested menus, a glossary and sourcing information chapter, a recipe index by course, and a full index – and Mallett's knowledge is generously reflected in each page.
The Del Posto Cookbook by Mark Ladner and Michael R. Wilson delivers not only beautifully written recipes tested for the home kitchen but also well-researched information on which ingredients make a dish taste extraordinary. The photographs are a little old-school but the recipes are anything but. The cost of the book is easily worth the recipe for the 100-Layer Lasagne al Ragù Bolognese. Upscale Italian cooking from the executive chef of this Michelin star restaurant can be found inside this book.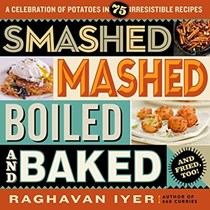 Smashed, Mashed, Boiled, and Baked…and Fried, Too!: A Celebration of Potatoes in 75 Irresistible Recipes by Raghavan Iyer makes me happy. Raghavan's books are on my shelves and his recipes never disappoint. Okay, some of you are rolling your eyes – a potato cookbook on the list of best cookbooks – well this is a great cookbook. Anyone that can transform the humble potato into 75 unique and totally delicious recipes – gets a spot. Be sure to enter our contest for a chance to win a copy of this title and read the full review and try the recipe for Kung Pao potatoes.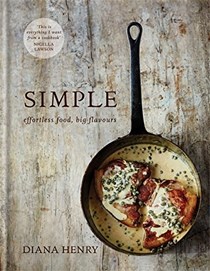 Simple by Diana Henry, who has the flair for turning the ordinary into something special. This book contains a superb collection of recipes that you can rustle up with absolutely no fuss, but which will rock with flavor. Peppered throughout the book are ingenious ideas such as no-hassle starters and sauces that will lift any dish. From Turkish Pasta with Caramelized Onions, Yoghurt and Dill and Paprika-baked Pork Chops with Beetroot, Caraway and Sour Cream to Parmesan-roasted Cauliflower with Garlic and Thyme, Diana takes the kind of ingredients we are most likely to find in our cupboard and fridge – or be able to pick up on the way home from work – and provides recipes that will be your go-tos for life.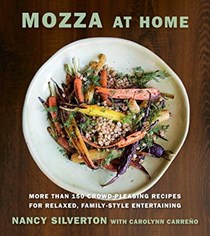 Mozza at Home: More Than 150 Crowd-Pleasing Recipes for Relaxed, Family-Style Entertaining
by Nancy Silverton and Carolynn Carreño is beautifully arranged with 19 menus packed with easy to follow recipes and following each menu there is a two page photo spread of the dinner table ladened with those dishes. Recipes for Glazed Onions with Agrodolce, Polenta Cake with Buoni Topping, Croissant Bread Pudding with Creamed Spinach and Ham, and Baked Japanese Sweet Potatoes with Fried Sage Leaves and Bacon offer a varied range of dishes that are accessible for all levels of cooks.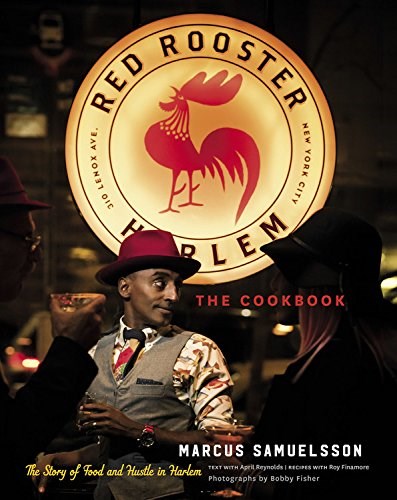 The Red Rooster Cookbook
by Marcus Samuellsson is far more than a cookbook. Essays and interviews along with archival and contemporary photos chronicle all that is Harlem. All these factors are reason enough to covet this book, but then we have the recipes: Aunt Maybel's Ham Buns with Chocolate Gravy; Steamed Bass, Fiery Noodles, Long Beans; and Andouille Bread Pudding which are just a few examples of Samuelsson's greatness. This is a book to get lost in, sitting next to the fire and allowing yourself to be engulfed in the past, present and future of this dynamic section of New York City. A love story to Harlem,
The Red Rooster Cookbook
is not to be missed.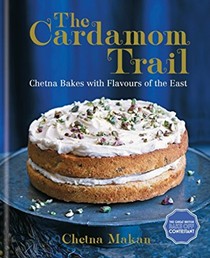 The Cardamom Trail: Chetna Bakes with Flavours of the East
by Chetna Makan is truly a spectacular cookbook by a finalist from the Great British Bake Off. My
full review
that shares a recipe highlights many of the reasons why this gorgeous book makes the cut. Again, I enjoy baking books that tackle sweets with savory elements and with spices that might not be typical in desserts. I do love this book.
Classic German Baking: The Very Best Recipes for Traditional Favorites, from Pfeffernüsse to Streuselkuchen by Luisa Weiss delivers a beautiful book with recipes for dazzling German desserts and bakes. There are 120 recipes in Classic German Baking including those for Mandelhörnchen (chocolate dipped almond crescents), Käsekuchen (classic quark cheesecake – with several variations) and a gorgeous Zitronenbiskuitrolle (lemon cream roll). The photographs are stunning and Luisa's instructions are detailed and approachable. My full review which shares two recipes that you can try now. And don't forget we have more than 500 recipes from Luisa's blog, The Wednesday Chef indexed.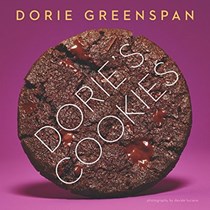 Dorie's Cookies by Dorie Greenspan is a cookie lover's dream. The extraordinary purple cover, inside covers that are wall-papered with cookie illustrations, and full-page photographs provide a visual feast for the eyes. Dorie has written 170 cookie recipes that are not your typical same-old same-old. Preheat the oven, grab an icy-cold glass of milk and dive into this book. With recipes for Pink Peppercorn Thumbprints, Greek Honey Dainties and Matcha-White Chocolate Mini Mads – you will be the cookie hero in your circle. Check out more on this title in our author article and be sure to enter our giveaway.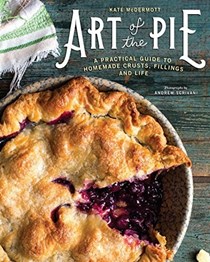 Art of the Pie by Kate McDermott is the pie book of 2016. Kate covers all the classics and provides over a dozen crust recipes, including vegan and gluten-free options as well as traditional fillings and unexpected flavors such as chai. A few unique offerings are the Banana Rum Caramel Coconut, Angel Food, and Sausage and Apple Pies. Savory pies such as Italian nettle sausage and big clam can be what's for dinner. You can read my full review here and try Kate's recipe for Apple Pie.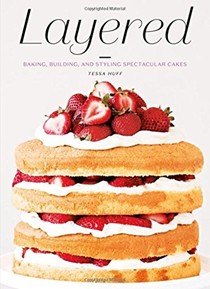 Layered: Baking, Building, and Styling Spectacular Cakes
by Tessa Huff proves that cake is art and Tessa is an artist. Tessa's instructions are precise, succinct and incredibly easy to follow. A few examples of cake creations are: Blood Orange Thyme Cake, Red Currant Chocolate Cake, Ultimate Candy Bar Cake and Banana Split Ice Cream Cake. Every cake you will immediately want to bake- and while everyone is impressed with a homemade cake – everyone will be gobsmacked by a multi-tiered, multi-component offering. I made the London Fog Cake and it was spectacular. If only it was acceptable to bake a cake everyday without requiring an intervention.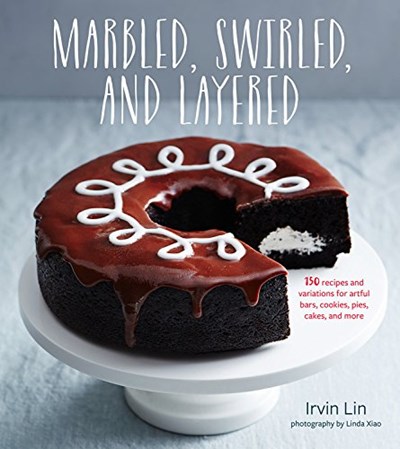 Marbled, Swirled, and Layered: 150 Recipes and Variations for Artful Bars, Cookies, Pies, Cakes, and More by Irvin Lin is an innovative cookbook from one of my favorite bakers. I've made two recipes from this book and they were killer good (the Chocolate and Brown Sugar Buttercream Rolled Cake with Crushed Pistachios and the Double Chocolate Chunk Blondie Bars). Irvin has a great way with flavors and transforming the ordinary into the extraordinary: Pluot-Cardamom Upside-Down Cake with Caramel anyone? Bakers will want this book! And don't forget we have almost 400 recipes indexed from Irvin's blog Eat the Love – you can add them all to your Bookshelf in one go. Our author interview which includes a link to Susie Chang's podcast featuring yours truly and a link to the recipes I made as well as our giveaway are up.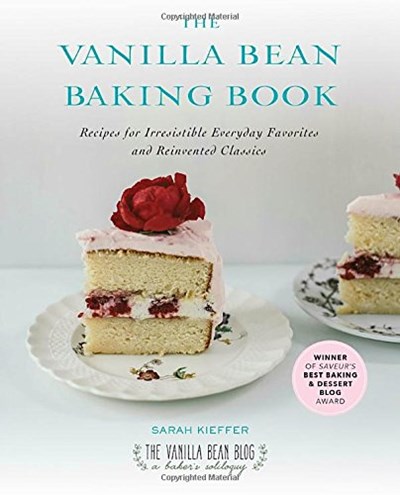 The Vanilla Bean Baking Book: Recipes for Irresistible Everyday Favorites and Reinvented Classics by Sarah Kieffer is a beautiful offering of 100 recipes ranging from the classics such as Blueberry Muffins to a recipe for Amaretto Tartlets. The Vanilla Bean Blog was the winner of Saveur's Best Baking & Dessert Blog Award. Sarah's book shares step-by-step process photos of techniques such as shaping danish dough, making rough puff pastry, along with charming color photographs of many of the desserts. The Cardamom Cake with Coffee Buttercream and Burnt Honey Buttercream Cake with Chocolate are battling for my attention – one will be on our dessert table soon.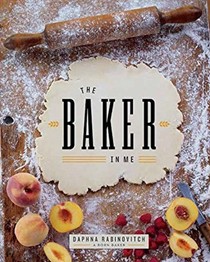 The Baker in Me by Daphna Rabinovitch is being publicized as the "quintessential baking book for any baker" and I believe they hit the mark. Stunning full page colored photographs fill this 488 page tome that contains recipes from the basics to more complicated favorites. Daphna's background is one of an executive pastry chef but states "I am, at heart, a home baker". Accordingly, these recipes can be tackled by any home baker with great success. I have some recipes tagged to make but I do have a close friend who made a recipe or two from this book and was thrilled with the results. Seven Layer Bars with Marshmallows and Dried Cranberries, Peek-a-Boo Chocolate Cupcakes, and Three Nut Brittle Squares are a few tempting sweets that I have marked.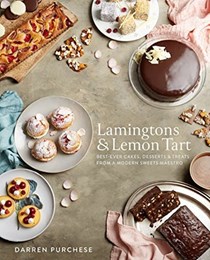 Lamingtons & Lemon Tart: Best-Ever Cakes, Desserts and Treats From a Modern Sweets Maestro by Darren Purchese focuses on the classics recasted with the author's trademark flair for the home cook who might be ambitious, but also wants to feel that the recipes are within their grasp – and that ingredients can be sourced with ease. Alongside this line-up of classics, he includes a selection of his favorite modern creations, from Caramelized white chocolate mousse to Explosive raspberry wagon wheels; Lemon meringue pie éclair; Canneles; Passionfruit clouds; and his big-selling Popcorn and honeycomb rubble. I love this book so much I purchased his Sweet Studio title as well.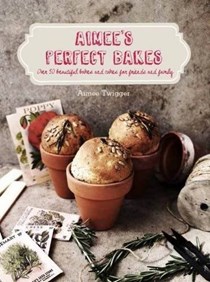 Aimee's Perfect Bakes: Over 50 Beautiful Bakes and Cakes for Friends and Family by Aimee Twigger is the second title from the popular blogger of Twigg Studios and features over 50 original sweet and savoury baking recipes. Each recipe has easy-to-follow instructions and is paired with stunning photographs shot by Aimee herself. She also gives crafty tips for beautifully wrapping and presenting her delicious bakes to make perfect, edible gifts for any occasion. Her first title was Love Aimee X and after looking at her blog – I ordered them both and am very pleased with my purchase.
Panetteria by Gennaro Contaldo is devoted to the art of baking Italian bread. Gennaro was born to bake and is said to be the chef that inspired Jamie Oliver. In Panetteria, he shares his knowledge of flours, yeast, and biga in the first three chapters. The remaining chapters are organized as follows: Pane, Focaccia, Pizze, Torte Salate, Pan Dolci, Crostate, Biscotti and Tortes. Lovely photographs are shared for a majority of the 120 classic Italian breads and baked goods.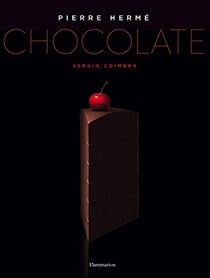 Pierre Hermé: Chocolate with photographs by Sergio Coimbra is a coffee table sized book that is first a work of art, then a collection of recipes. Full paged photographs and elevated recipes for all things chocolate make this title the ultimate chocolate lover's dream book. One must view this book with their own eyes to understand how majestic this title is.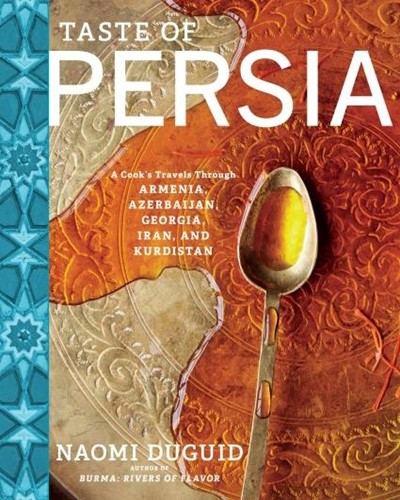 I'm giving you a baker's forty – and adding one more title that is definitely worthy of a spot on this best of list. Taste of Persia by Naomi Duguid is truly glorious. I will be posting a full review with two recipes from this title along with a giveaway in the next few days. I would truly be remiss if I didn't name this book as a best of 2016.
Other honorable mentions of 2016 go to Short Stack Cookbook, Victuals, Summers Under the Tamarind Tree, Flavour, Dinner at the Long Table, Deep Run Roots, The Good Fork Cookbook, Le Manoir, The British Table, Sous Vide at Home, École Ritz Escoffier, Paris, Cooking School: Mastering Classic and Modern French Cuisine, French Desserts, V Street, Alternative Baker, Better Baking, Five Morsels of Love: Heirloom Recipes from a Traditional Andhra Kitchen, Vij's Indian and The Indian Cooking Course – all incredible books that are worthy of your attention and are best books in their own right.
Please feel free to add your favorite books of 2016 in the comments.