January 2021 Great Big Cookbook Club Roundup
December 16, 2020 by Jenny
As our members know, each month we offer at least four cooking options in our Eat Your Books Cookbook Club. There are other fun cookbook clubs around the interwebs and we'd like to highlight those for those members who might want to cook or bake something other than our choices. We will try to keep you up-to-date on these clubs' choices by the beginning of each month.
See this post for our 2021 year-long books and our options for both January and February 2021. We are voting on March and April books and those will be announced soon.
---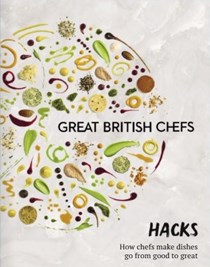 ---
Hardcover Cook is my favorite cookbook subscription box service.
Above are the main Omnivore, Vegetarian and Baking selections. The full ingredients aren't shown in the photos – for This Will Make it Taste Good there will be sesame seeds included, for East there will also be coriander seeds and rice vermicelli noodles, and for Pie Camp there will also be organic leaf lard and sweetened coconut included.
New selections will be announced in January and will ship on March 1st.
See Hardcover Cook's other cookbook and ingredient bundles.
---
Rainyday Bites – Deborah Balint – Instagram's first cookbook club –
January & February Baking Book: Dessert Person: Recipes and Guidance for Baking with Confidence by Claire Saffitz
---
---
December and January's selection is: Pie for Everyone: Recipes and Stories from Petee's Pie, New York's Best Pie Shop by Petra Paredez
---
---
---
---
January's selection is: Falastin: A Cookbook by Sami Tamimi and Tara Wigley
---
Baking Book for January through March will be Snacking Cakes: Simple Treats for Anytime Cravings by Yossy Arefi,
Get Cooking Cookbook Club – an Instagram cookbook club. To participate tag your photos with #getcookingcookbookclub and follow the co-hosts Bebe and Steph at Champagne & Cookies and A Whisk and a Spoon respectively on Instagram.
---
Salt & Spine is the leading podcast focused on telling the stories behind cookbooks through in-depth, in-person interviews with compelling authors.
---
No announcement made for several months will continue to check.
A few other clubs I've located: