April 2023 Great Big Cookbook Club Summary
March 15, 2023 by Jenny
As our members know, each month we offer several cooking options in our Eat Your Books Cookbook Club. There are other fun cookbook clubs around the interwebs and we'd like to highlight those for those members who might want to cook or bake something other than our choices.
We want to get this information out to you so you can prepare and will update when we have any further details. If you have updates or information about any online cookbook clubs, please email jenny@eatyourbooks.com with those details. Thank you.
I will be updating as clubs make their April announcements. Please note that I have removed a few groups that have not been active – i.e., Tasting Table has had no announcements since July etc. If those clubs become active again, I will readd them with their cookbook options.
---
2023 year long options are:
---
Angela Hartnett's Cafe Murano Book Club will provide guests with an opportunity to go behind the scenes of these writers' minds, creative processes, and forthcoming publications. The entire experience – including a welcome cocktail, signature Cafe Murano nibbles and a two-course menu – will be influenced by the speakers' themes.
More dates to come soon.
---
Each month Dorie will post a new baking project. She'll give us all the recipes we need to get started and a place where we can talk about them – Playing Around // xoxoDorie Facebook group.
You can learn all the details here including how to subscribe.
Dorie also has launched a Bake & Tell free group.
---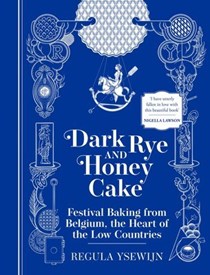 ---
Borough Market Digital Cookbook Club
Find out more about this digital cookbook club here.
---
Rainyday Bites – Deborah Balint – Instagram's first cookbook club
Year long end of month baking book: What's for Dessert?: Simple Recipes for Dessert People by Claire Saffitz

---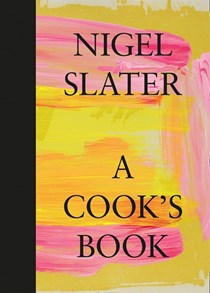 ---
---
---
The Kitchn Cookbook Club made an annoucement that it did not have the bandwith to continue running the club and has given it over to the members and renamed it "The Cookbook Club".
2023 Cookbooks for the Year
---
Please check GCCC's Instagram as difficult for me to determine what is being covered. It appears that they are covering multiple titles, plus adding another cookbook club to the mix.
Get Cooking Cookbook Club – an Instagram cookbook club. To participate tag your photos with #getcookingcookbookclub and follow the co-hosts Bebe and Steph at Champagne & Cookies and A Whisk and a Spoon respectively on Instagram.
---
Salt & Spine is the leading podcast focused on telling the stories behind cookbooks through in-depth, in-person interviews with compelling authors. The Salt + Spine Cookbook Club is now on a seasonal schedule – they will feature one author each season and cook along with them in a Virtual Dinner Party.
---
Kitchen Arts & Letters – 92nd Street Y
May 2nd – June 13th, 2023 – Exploring Flavor: For more information and to register visit here.
---
This club is a Facebook online group focusing on books popular in Australia. Started by the blogger behind Lambs' Ears & Honey.
---
---
2023 Year Long Book: Rick Stein's India: In Search of the Perfect Curry: Recipes from My Indian Odyssey by Rick Stein.
---
Club Masala
To find out more information, please see this post.
---
Every Tuesday, EYB Member, Lisa has a Milk Street Kitchen cookalong on her Cook Like I Mean It Instagram. Any MSK recipe is fair game just tag your posts #milkstreetcookalong. For more information see this reel.
---
FORGOTTEN RECIPES COOKBOOK CLUB

From Hardcover Cook: "Claudia Prieto-Piastro is a Mexican food anthropologist living in London. Her cookbook club focuses on recovering recipes, books, authors and cuisines that have been forgotten by social media because they do not have pictures or enough marketing. Every month there is a "theme" rather than one book."
To participate:
Post to Instagram using hashtag #forgottenrecipescookbookclub and also tag moderator, @piastromexicankitchen.
Skordo (Greek for garlic) is a family owned business with two shops, one in Portland and another in Freeport, Maine. I am a frequent buyer of their spices and products. Their items are packed with care and once you tear into a box you are enveloped by a world of aromas and culinary possibilities.
---
The Sunday Times Cookbook Club
Each month this group will feature a cookbook and invite members to cook along with readers and members of The Dish team to try new recipes, learn new skills and be in with a chance of winning some great prizes along the way. In this group, you're encouraged to share your photos, tips and recipe tweaks. Journalists from The Sunday Times, authors and experts will be taking part from time to time, and your comments and photos could be featured in our publications.
March 2023: BAO by Erchen Chang and Shing Tat Chung and Wai Ting Chung
---
Stained Page News Cookbook Club – for more information visit here.
---
Updated: other clubs I've located: