2020 Gift Guide for the cookbook lover and cook & an Emile Henry tagine holiday giveaway
November 12, 2020 by Jenny
Several times a year, I put together a gift guide of great products and cookbooks that would make a special gift for the cook/cookbook lover in your life. My 2020 gift guide for the baker can be found here.
For sake of brevity, I will refer you to my Best Books of Fall/Autumn 2020 and Best Books of Spring 2020 for cookbook recommendations. To these lists I would add a few vegan titles: Vegan With Bite: Because Taste Matters by Shannon Martinez, Vegan Holiday Cookbook: Festive Plant-Based Meals and Desserts for the Thanksgiving and Christmas Table by Katie Culpin, The Vegucated Family Table: Irresistible Vegan Recipes and Proven Tips for Feeding Plant-Powered Babies, Toddlers, and Kids by Marisa Miller Wolfson and Laura Delhauer, and Deliciously Ella: Quick and Easy: 10-Minute, 20-Minute, Big Batch Plant-Based Meals: Over 100 Vegan Recipes by Ella Mills.
Other cookbooks that are certainly gift-worthy from 2020 include:
The Chilean Kitchen: 75 Seasonal Recipes for Stews, Breads, Salads, Cocktails, Desserts, and More by Pilar Hernandez and Eileen Smith is a gorgeous book that delivers a delicious dive into Chilean cuisine. There is a lovely dessert chapter as well. The book is organized seasonally and filled with photographs, it is a wonderful introduction to the flavorful food of Chile.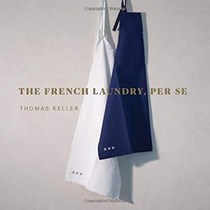 The French Laundry, Per Se by Thomas Keller features more than 100 recipes, a basics chapter featuring such revelations as Parmesan mousse, tomato water, and a variety of stocks not only give readers insight into the foundations of these groundbreaking recipes but can also be used to elevate the food of any home cook. It is absolutely stunning.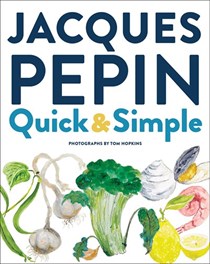 Jacques Pépin Quick & Simple by Jacques Pépin: Originally published as The Short-Cut Cook: Make Simple Meals With Surprisingly Little Effort, this revised edition is a testament to Jacques' timeless food and advice, and now includes beautiful photographs. The illustrations in this gorgeous book are worth the price of admission.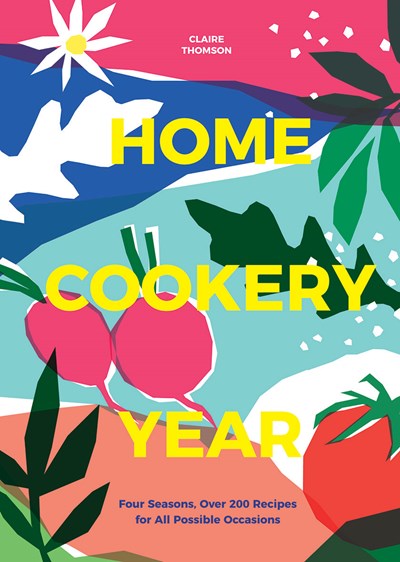 Home Cookery Year: Four Seasons, Over 200 Recipes for All Possible Occasions by Clare Thomson: From the author of New Kitchen Basics and The Art of the Larder among others, comes a year of dishes that will be your new essential kitchen bible, year-round, and every day. Thomson writes foolproof, imaginative recipes to please the whole family – as a professional chef and mum of three, she understands what it's like to whip up tasty, crowd-pleasing dishes in minimal time at the end of a busy working day. Find out more about this title in our promotion.
---
Now for things for your kitchen!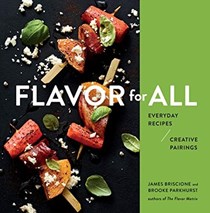 John Boos Newton Prep Master II is a combination of a prep board with a pan for storing your chopped ingredients and the curved section and the rocker knife is perfect for chopping herbs. This gorgeous board is made from solid northern hard rock maple and is a generous size of 18″ x 18″ x 2 1/4″. The bonus is that it is reversible. Look for a promotion for this gorgeous piece along with Flavor for All: Everyday Recipes & Creative Pairings early next month – this title is one of my best books of 2020.
---
---
I love me some Ruffoni. I recently fell hard for the Ruffoni Historia Hammered Copper Chef Pot with Stag Knob, 4-Qt. and used some William Sonoma Rewards to order it for the holidays (plus it was on sale – I need to justify my obsessions). I wish they would stop making such stunning cookware and introducing new finials – because my heart can't take it – nor my wallet.
---
---
Every cook needs a great knife. I thought I had some pretty nice knives myself until I met the Schmidt Bros. line of cutlery. The knives feel great in my hand and have a comfortable grip. They are light but sturdy and cut effortlessly. Not to mention, they are gorgeous. Earlier this year we promoted this cutlery. We're hoping for another promotion featuring the chef's knife this holiday season.
---
Fairly new to the cookware market is Smithey. I have written about my fondness for this brand (see the first two posts). This stunning Smithey Carbon Steel Oval Roaster would look incredible on anyone's table – holiday or not. Look for a promotion featuring this piece coupled with Ottolenghi Flavour / Flavor soon.
Emile Henry is the producer of stunning cook and bakeware. I have shared multiple posts on their products. This beautiful tagine goes from stovetop to table effortlessly and looks impressive. To celebrate the holidays, Emile Henry is giving one of these tagines away in our giveaway below.
---
---
You know I have a stalker-ish relationship with Le Creuset. Their holiday Noël Collection brings a joyful tear to my eye. Darcie wrote about the new collection here. Check out Le Creuset's site for specials and sales. My deals post shares a few links for deals on this cookware. I will keep that post updated with any special sales throughout the next month and a half.
---
Any cook would love a gift card from Hardcover Cook to use toward a subscription box or cookbooks. Monique is working on new bundles and some specials so keep checking her site and sign up for her newsletters. I know she will be offering 20% off bundles as their Black Friday promotion scheduled to start a few days before. She is working on additional bundles to be added to those already on the site. New bundles will feature The Nom Wah Cookbook, I Cook in Color, Parwana, The Flavor Equation, Modern Comfort Food and more.
---
San Diablo Artisan Churros – everything you need for hot churros in six minutes – and the fillings – sweet mother of all things delicious – they were incredible. There may have been some fighting over the last few!
---
Jacobsen sea salt is a fantastic stocking stuffer. The infused rosemary salt makes roasted potatoes or fries even more heavenly.
---
Other gift ideas I am loving:
---
Of course, a gift certificate for Eat Your Books is always a thoughtful present for the cookbook lover/cook. If you need help purchasing a gift certificate, see this help section or email info@eatyourbooks.com.
---
Lastly, a special thanks to our members who used our affiliate links while doing their shopping. The commissions earned help us to index more books, please remember to click here before shopping Amazon USA * Amazon Canada * Amazon UK anytime.
---
Special thanks to Emile Henry for providing one beautiful tagine in our US giveaway. Entry options include answering the following questions in the comments section of this blog post.
Which product in our gift guide (besides the tagine) excites you the most?
Visit Emile Henry and then leave a second comment stating which piece of their cookware or bakeware that you would like Santa to leave under your tree?
Please note that you must be logged into the Rafflecopter contest before posting or your entry won't be counted. For more information on this process, please see our step-by-step help post and this forum post. Once you log in and enter your member name you will be directed to the next entry option – the blog comment. After that, there are additional options that you can complete for more entries. Be sure to check your spam filters to receive our email notifications. Prizes can take up to 6 weeks to arrive from the publishers. If you are not already a Member, you can join at no cost. The contest ends at midnight on April 18th, 2021
a Rafflecopter giveaway