Jenny's best cookbooks of Fall/Autumn 2020
October 5, 2020 by Jenny
Usually, somewhere between September 15th and October 15th, all the best cookbook lists hit the social media feeds. Earlier this year, I published Jenny's Best Cookbooks of Spring 2020, and today I'll highlight my favorite books for Fall/Autumn 2020. As it seems with every year, the cookbooks just keep getting better and it was hard to pare down my list. Please be sure to check out the Spring list so you have a comprehensive list of some of the best books of this year.
An issue I have with some of the best cookbooks lists is that they seem similar: all big names, big titles, big publishers. Yes, you will see some of those same books below but you will also see self-published titles, books by smaller publishing houses, and international titles as well. Forgive the length, but these are books that are worthy of a best books list and some of these titles have been pushed to Fall from Spring making this list even longer.
I reserve the right to edit this list because I am sure that a book or three has slipped my steel trap (read rusty and past its prime) of a brain. To make my list I had to review either pdfs or finished copies of the titles. The only book I haven't laid eyes on yet is Nigella's but I am certain that her latest will deliver as her past efforts have. There are books on this list that I have purchased myself and books that were sent as review pdfs/copies. Note, I have ordered A Taste of Home from The Passage and after I receive it – I'm sure it will be added to this compilation.
---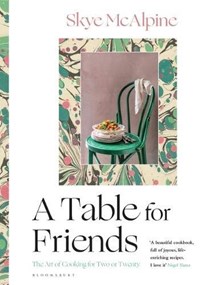 A Table for Friends: The Art of Cooking for Two or Twenty by Skye McAlpine is a beautiful book from the author of A Table in Venice for more information on this title see my promotion.
---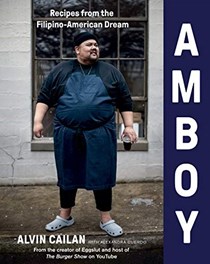 Amboy: Recipes from the Filipino-American Dream by Alvin Cailan and Alexandra Cuerdo shares recipes from the creator of the legendary Eggslut in LA. For more information on this title, please see our promotion.
---
Simply: Easy Everyday Dishes from the Bestselling Author of Persiana by Sabrina Ghayour is a new collection of unmissable dishes influenced by the author's love of flavour. This book is full of delicious food that can be enjoyed with a minimum of fuss. With sections ranging from Effortless Eating to Traditions With a Twist, Simply provides over 100 bold and exciting recipes that can be enjoyed every day of the week.
---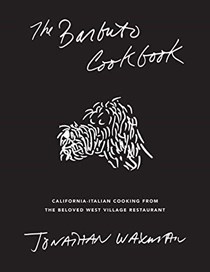 The Barbuto Cookbook: California-Italian Cooking from the Beloved West Village Restaurant by Jonathan Waxman is a stunning book that invites home cooks into the history, culture, and cuisine of the Greenwich Village dining spot that became both a neighborhood favorite and a New York culinary destination. Jonathan and his team provide the necessary tools for re-creating Barbuto classics, including the famous JW roast chicken, the otherworldly kale salad, specialty pizzas, gnocchi, spectacular desserts, and much more. Every recipe is a flavorful restaurant showstopper adapted for straightforward preparation at home.
---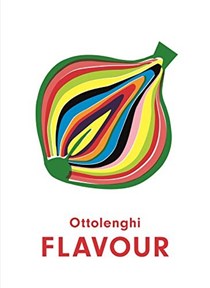 Ottolenghi Flavour by Yotam Ottolenghi and Ixta Belfrage identifies the principles behind his stylish, innovative brand of cooking with a new collection of revolutionary plant-based recipes. Yotam and Ixta build on the vegetarian cooking that made Plenty and Plenty More phenomenal bestsellers, this time adding Italian and Mexican influences and revealing how to understand, build, and amplify flavor through more than 100 vegetarian recipes (half are also vegan). Flavor (US) edition is a Winter subscription box at Hardcover Cook. Events
---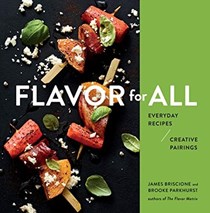 Flavor for All: Everyday Recipes & Creative Pairings Inspired by The Flavor Matrix by James Briscione and Brooke Parkhurst serve up 100 new recipes in this new title, drawing on the same principles and flavor-focused approach as their previous book, The Flavor Matrix . This is, at heart, a practical home-cooking book with delicious and accessible recipes for everyday life, but with unique and unexpected twists based on scientifically approved flavor pairings. This new cookbook will appeal to both chemistry aficionados and casual cooks alike, with simple, easy recipes that fit into an everyday menu.
---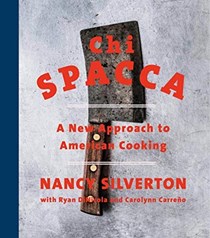 Chi Spacca: A New Approach to American Cooking by Nancy Silverton, Ryan DiNicola and Carolynn Carreño is Nancy's first meat-centric cookbook. Here she shares the secrets of cooking like an Italian butcher with recipes for meats, fish, and vegetables that capture the spirit of Italy. Drawing on her years living and cooking in Umbria, Italy, and from the menu of her revered steakhouse, Chi Spacca, Silverton, and Chi Spacca's executive chef Ryan DeNicola, present their take on their mouth-watering dishes. This book is a stunner.
---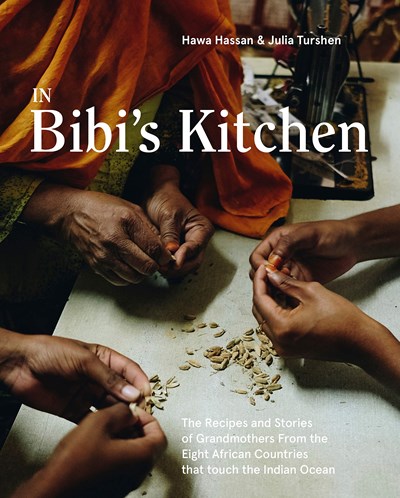 In Bibi's Kitchen: The Recipes and Stories of Grandmothers from the Eight African Countries that Touch the Indian Ocean by Hawa Hassan and Julia Turshen shares 75 recipes and stories gathered from bibis (or grandmothers) from eight African nations: South Africa, Mozambique, Madagascar, Comoros, Tanzania, Kenya, Somalia, and Eritrea. This is a beautiful book filled with gorgeous photography. You will fall in love with the bibis and their passion for sharing their cuisine.
---
Cook, Eat, Repeat: Ingredients, Recipes and Stories by Nigella Lawson is a delicious and delightful combination of recipes intertwined with narrative essays about food, all written in Nigella's engaging and insightful prose. Whether asking 'What is a Recipe?' or declaring 'Death to the Guilty Pleasure', Nigella's wisdom about food and life comes to the fore, with tasty new recipes that readers will want to return to again and again.
---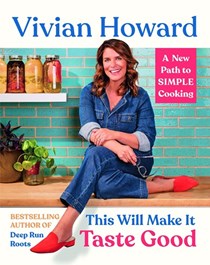 This Will Make It Taste Good: Recipes and Stories from My Kitchen by Vivian Howard is a book for anyone who likes to cook but doesn't have all night to do it. Vivian's solution to cooking well when you need a shortcut is to rely on a handful of simple, powerful pantry staples that help even the simplest of dishes take on immense flavor. The MVPs give you the building blocks of excellent weeknight cooking at home–making healthy, everyday meals taste as rich and flavorful as a night out. We have been waiting for this one since Deep Run Roots! Vivian's new book is a Winter subscription box option at Hardcover Cook.
---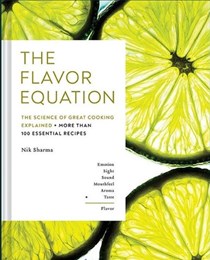 .The Flavor Equation: The Science of Great Cooking in 114 Essential Recipes by Nik Sharma, the author of Season: Big Flavors, Beautiful Food, demonstrates how to convert approachable spices, herbs, and commonplace pantry items into tasty, simple dishes (115 in total). Here the author: Provides inspiration and knowledge to both home cooks and seasoned chefs, An in-depth exploration into the science of taste and features Sharma's evocative, trademark photography style. This book will join the ranks of Salt, Fat, Acid, Heat: Mastering the Elements of Good Cooking and The Food Lab: Better Home Cooking Through Science.
---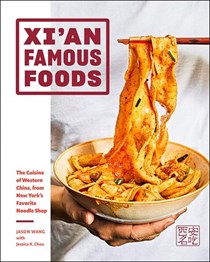 Xi'an Famous Foods: The Cuisine of Western China, from New York's Favorite Noodle Shop by Jason Wang is the long-awaited cookbook from an iconic New York restaurant, revealing never-before-published recipes. Since its humble opening in 2005, Xi'an Famous Foods has expanded from one stall in Flushing to numerous locations in Manhattan, Brooklyn, and Queens. Learn how to make Biang-Biang or hand-ripped noodles or how to roll out dumpling skins along with everything from starter salads to Chilled rice cake with honey.
---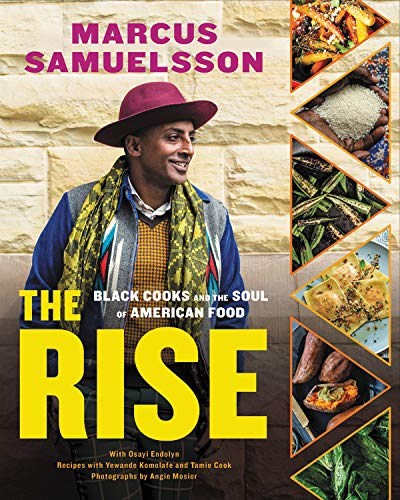 The Rise: Black Cooks and the Soul of American Food by Marcus Samuelsson brings together a feast of food, culture, history, and more–celebrating the vibrant diversity and deliciousness of African-American cooking today, through his own journey to America and the stories and inspiration of two dozen other top black chefs. A work of stunning breadth and beauty with 150 recipes, The Rise returns African-American cooking to its rightful place as an essential expression of our culture – and is an essential new American cookbook.
---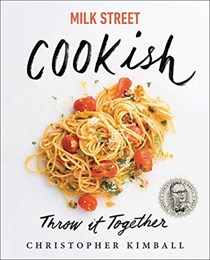 Milk Street: Cookish: Throw It Together by Christopher Kimball delivers 200 highly cookable, delicious, and incredibly simple recipes to throw together fast, flavorful meals in no time with just a handful of ingredients. Each year I look forward to Kimball's cookbooks and he never disappoints. I have so many stickies in this book of recipes I want to make!
---
The Rangoon Sisters: Recipes from our Burmese Family Kitchen by Amy and Emily Chung is a celebration of the incredible food and flavours that are found throughout Myanmar, including over 80 evocative recipes that have been made easy and accessible for the modern home cook by these two supper club stars.
---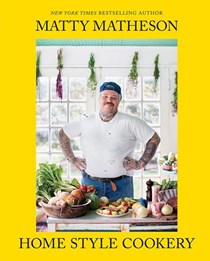 Matty Matheson: Home Style Cookery by Matty Matheson shares his approachable and tasty style of cooking. He dispenses more than 125 new and original recipes that he cooks at home for family and friends, along with his secrets for executing them perfectly. Like everything Matty cooks, the food inside is big, bold, and tasty. Matty's first book Matty Matheson: A Cookbook was his culinary story, this offering is for you to build yours. With recipes from breads to desserts, stunning photography, and recipes with global flavors, classic dishes, and more, this book lacks absolutely nothing.
---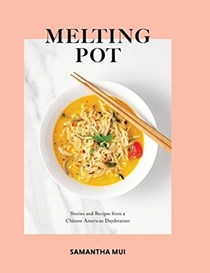 Melting Pot: Stories and Recipes from a Chinese American Daydreamer by Samantha Mui is the sleeper book of the year. Filled with beautiful photographs, delicious dishes, and Sam's voice – it is a book not to be missed. Find out why in our promotion
---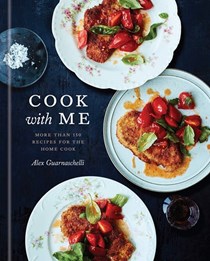 Cook with Me: 150 Recipes for the Home Cook by Alex Guarnaschelli blew me away. Through 150 decadent and smart recipes, the Food Network icon explores how the relationships with her family have shaped her as a chef and home cook. "This book is who I am now–it is a road map to who I am as a cook, parent, and daughter. These recipes are the evolution of me." Only ICAG (Iron Chef Alex Guarnaschelli) can make cheese toast or Flaming broiled provolone seem like a four-star dish. Throughout the book, her signature way with flavors and global influences make this a must-have title of 2020.
---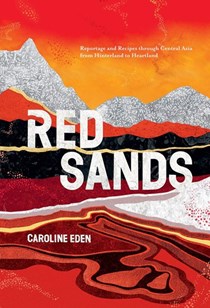 Red Sands: Reportage and Recipes through Central Asia, from Hinterland to Heartland by Caroline Eden Caroline's books are a treasure and this gorgeous book is no different. Through Caroline's thoughtful narrative you are taken on a trip through Central Asia and gifted with beautiful photography and dishes that will inspire you.
---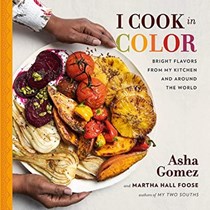 I Cook in Color: Bright Flavors from My Kitchen, and Around the World by Asha Gomez, from the author of the critically-acclaimed cookbook My Two Souths, comes a recipe collection which shows that Asha has expanded her lush and unique cooking style – with recipes that focus on cross-cultural flavors, rainbows of vegetables, gem-toned desserts, and spice-forward twists.
---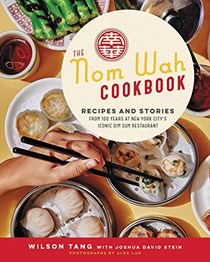 The Nom Wah Cookbook: Recipes and Stories from 100 Years at New York City's Iconic Dim Sum Restaurant by Wilson Tang tells the story of the Nom Wah Tea Parlor which has been slinging some of the world's greatest dim sum from New York's Chinatown for over 100 years. Detailed instructions and photographs show to prepare their legendary dishes in your own home from Bao dough to a plethora of dumplings, wontons to Peking duck. This book is a keeper.
---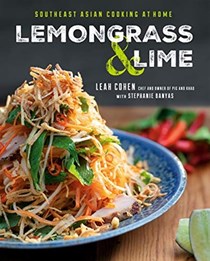 Lemongrass and Lime: Southeast Asian Cooking at Home by Leah Cohen, Top Chef alum and restaurateur, brings all the flavors of Southeast Asia in this collection of recipes. Beginning with condiments and basics and then covering noodles, cocktails, meats, seafood, curries, and ending in desserts, Leah delivers all the essential dishes of her background and experience to our home kitchens.
---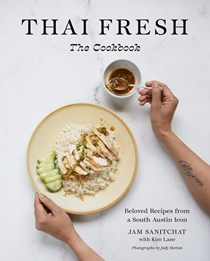 Thai Fresh: Beloved Recipes from a South Austin Icon by Jam Sanitchat and Kim Lane is an extraordinary book that has been self-published. Thai Fresh is a gluten-free bakery, coffeehouse, vegan ice cream mecca, and, most importantly, a Thai restaurant and learning center located in South Austin. Recipes shared include usual Thai dishes but also fusion dishes Thai fresh fried chicken and waffle with tamarind lemongrass syrup, Thai omelet breakfast tacos and Southern-style grilled chicken. I actually could not put this book down once I received it and cannot wait to get time to try some of these dishes.
---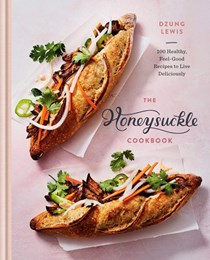 The Honeysuckle Cookbook: 100 Healthy, Feel-Good Recipes to Live Deliciously by Dzung Lewis contains more than 90 crave-worthy Asian recipes and time-saving tips for busy home cooks from the founder and host of the Honeysuckle channel on YouTube. Dzung brings a little fusion into her recipes which are approachable and easily attainable for the home cook. It is no secret that I am drawn to Asian cookbooks and this year has given me a lifetime's worth of excitement.
---
Jikoni: Proudly Inauthentic Recipes from an Immigrant Kitchen by Ravinder Bhogal proudly shares inauthentic recipes that are what you might loosely call 'immigrant cuisine', with evocative stories from a past that illustrates the powerful relationship between food, people, place, and identity. The tastes and smells of this brazen new world are sophisticated, welcoming, fresh, exciting, and bold.
---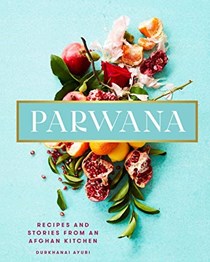 Parwana: Recipes and Stories from an Afghan Kitchen by Durkhanai, Farida and Fatima Ayubi shares recipes that have been in the Ayubi family for generations and include a wide variety of dishes. Each of these special dishes has a story to tell in this beautifully photographed book.
---
Great British Chefs: Vegetables: 40 Seasonal Recipes From the UK's Most Exciting Chefs is small but mighty and filled with inspirational vegetable dishes from star chefs. Find out more about this book in our promotion.
---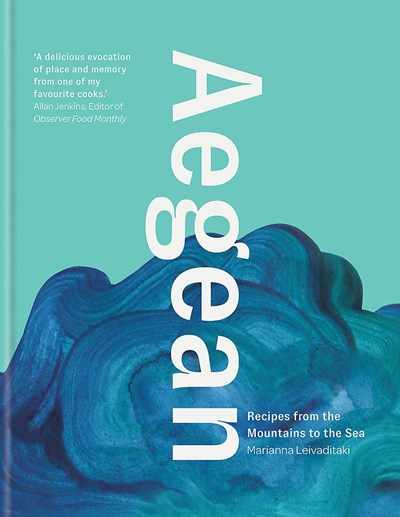 Aegean: Recipes from the Mountains to the Sea by Marianna Leivaditaki delivers an authentic approach to Cretan food and culture with contemporary flavor combinations. This book is all about eating natural, fresh food, and taking the time to enjoy it. Read more in our promotion.
---
Baking all-star titles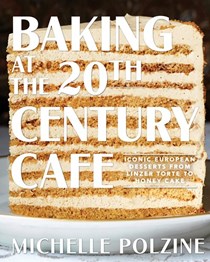 Baking at the 20th Century Cafe: Iconic European Desserts from Linzer Torte to Honey Cake by Michelle Polzine: Just look at that cover – holy cake flour. Polzine, one of San Francisco's best pastry chefs, pays homage to the foundational desserts of so many cultures while lightening and modernizing the recipes through her California lens. This is the European dessert bible every baker needs.
---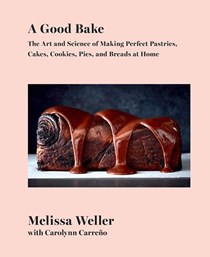 A Good Bake: The Art and Science of Making Perfect Pastries, Cakes, Cookies, Pies, and Breads at Home: A Cookbook by Melissa Weller is a spectacular offering in a sea of baking greatness. This stunningly photographed guide covers everything from savory bread to cookies and bars with each aspect covered with preciseness and skill. Only someone who loves baking and teaching others to bake could create such a book. The author is a French Culinary Institute graduate and trained at Babbo and Sullivan Street Bakery in New York City. She was chef-partner at High Street on Hudson; head baker at Per Se, Bouchon Bakery, and Roberta's; an owner and founder of Sadelle's; and the head baker at Walnut Street Café in Philadelphia. She knows her stuff.
---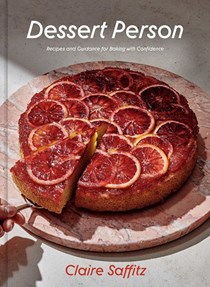 Dessert Person: Recipes and Guidance for Baking with Confidence by Claire Saffitz offers wisdom, problem-solving strategies, and more than 100 meticulously tested, creative, and inspiring recipes. We will be wowed with recipes like Babkallah (a babka-Challah mashup), Apple and Concord Grape Crumble Pie, Strawberry-Cornmeal Layer Cake, Crispy Mushroom Galette, and Malted Forever Brownies. Claire outlines the problems and solutions for each recipe – like what to do if your pie dough for Sour Cherry Pie cracks (patch it with dough or a quiche flour paste!) – as well as practical do's and don'ts, skill level, prep and bake time, and foundational know-how.
---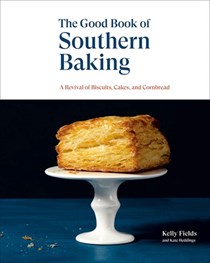 The Good Book of Southern Baking: A Revival of Biscuits, Cakes, and Cornbread by Kelly Fields and Kate Heddings is a comprehensive, contemporary collection of more than 100 beloved Southern baking recipes from the James Beard Award-winning Kelly Fields of the New Orleans bakery Willa Jean. As the reigning queen of Southern baking, celebrated pastry chef Kelly Fields has spent decades figuring out what makes the absolute best biscuits, cornbread, butterscotch pudding, peach pie, hummingbird cake, and, well, every baked temptation in the Southern repertoire.
---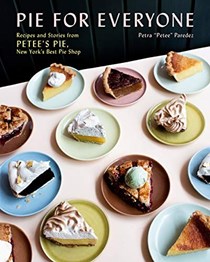 Pie for Everyone: Recipes and Stories from Petee's Pie, New York's Best Pie Shop by Petra Paredez shares recipes from the author's famed Petee's Pie Company. Petra begins with the foundations of pie from procuring ingredients, to tools and equipment and measurements. She continues with easy-to-follow, step-by-step guidance, to an end goal of a tender flaky crust and perfectly balanced filling and countless pies. Beautiful photographs, detailed instructions, and spectacular recipes such as Pistachio cloud pie, Chestnut rum chess pie, and Chile verde pork pie, make this a pie baker's dream. For more pie inspiration, see my article Were you a pie baker when pie baking wasn't cool?
---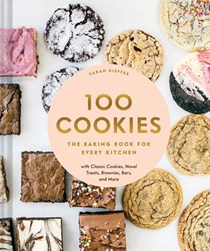 100 Cookies: The Baking Book for Every Kitchen, with Classic Cookies, Novel Treats, Brownies, Bars, and More by Sarah Kieffer, the writer of The Vanilla Bean Blog and author of The Vanilla Bean Baking Book, brings the cookie baker recipes from the classics to brownies and bars to next level creations. From the traditional chocolate chip cookie to Lavender cookies with white chocolate crème fraîche glaze to her #hashtag famous pan-banging cookies, there is something for every level baker. 100 Cookies is the book you need for this season's cookie marathons and everyday cookie enjoyment. 100 Cookies is a Fall baking option at Hardcover Cook.
---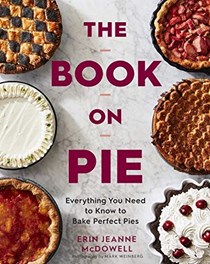 The Book on Pie: Everything You Need to Know to Bake Perfect Pies by Erin Jeanne McDowell starts with the basics, including techniques, conversions, make-aheads, and styling tricks, before diving into 100 of her unique and intriguing recipes. This is a stunning book filled with photographs and all the expertise that Erin has stored in her brilliant baker's mind. Erin wants us to embrace pie as Kate McDermott does with intensity and without fear.
---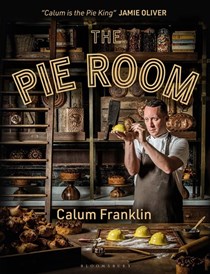 The Pie Room: 80 Achievable and Show-stopping Pies and Sides for Pie Lovers Everywhere by Calum Franklin takes you inside London's Pie Room. Calum guides you through the techniques and tools for perfecting your pastry. Within these pages, you'll find details including how to properly line pie tins, or how to crimp your pastry and decorate your pies so they look like true show-stoppers, as well as a step-by-step guide for making puff pastry. This title is impressive with loads of process photos and a wide variety of sweet and savory pies.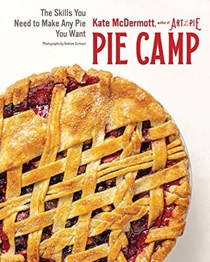 Pie Camp: The Skills You Need to Make Any Pie You Want by Kate McDermott, the queen of all things pie and author of the James Beard-nominated Art of the Pie, is back to make pie game strong. In this technique-driven book, Kate focuses on skills such as how to decorate pastry with braided crusts or fix a custard that won't set and more. There are gluten-free crust options for every pie, including Apple Ginger Maple Bourbon, Raspberry Peach Sunset Chiffon, Double Chocolate Banana plus recipes for easy homemade ice cream, and Pie-Lets for one or two. The step-by-step photographs will have you rolling in the dough in no time at all. Pie Camp is the baking Winter subscription box at Hardcover Cook.
---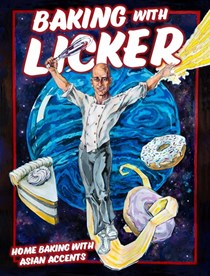 Baking with Licker: Home Baking with Asian Accents by Jason Licker is another self-published title which warrants and deserves your attention. Don't let the cover throw you, this is serious baking from a world-class pastry chef. (See more information can be found in our promotion).
---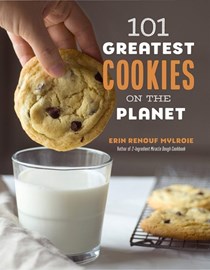 101 Greatest Cookies on the Planet by Erin Mylroie is loaded with recipes from a play on the famous Levain cookie, Utah style pink frosted cookie, Lemon meatballs, and French toast cookies with maple glaze. This is an ideal book to add to your cookie baking arsenal. On October 10th, Erin has an online event with a baking demonstration.
---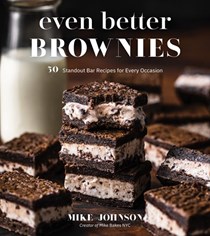 Even Better Brownies: 50 Standout Bar Recipes for Every Occasion by Mike Johnson will have you tossing the boxed brownie out the window and experiencing Mike's seriously to-die-for recipes. If you follow Mike's Instagram you will see that I know what I am talking about! Trust me this is a baking book that will turn up your brownie game. (EYBD preview coming soon).
---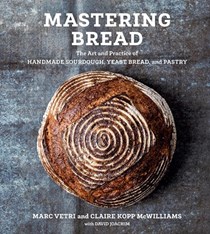 Mastering Bread: The Art and Practice of Handmade Sourdough, Yeast Bread, and Pastry by Marc Vetri is exactly what you imagine from the Italian chef. From all the basics of bread to pastry and food to eat with bread – Marc covers it all. This guy knows his stuff and his books are stellar.
---
Holy Sweet!: 60 Indulgent Recipes for Bigger, Better Desserts by Peabody Johanson is an innovative, maddeningly creative collection of recipes from this talented baker/blogger. As I stated recently, it is a party of deliciousness and fun between two covers. This book belongs on this list because Peabody truly is an evil genius and here you will find recipes unlike any others.
---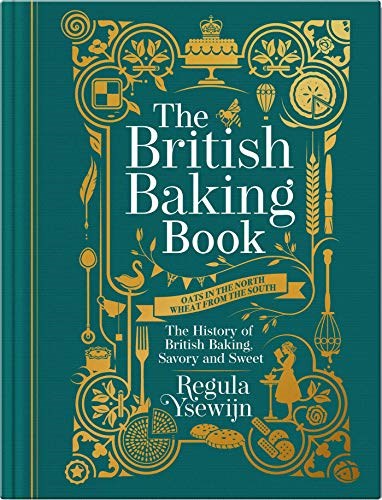 The British Baking Book: The History of British Baking, Savory and Sweet by Regula Ysewijn was published in the UK under the title Oats in the North, Wheat from the South: The History of British Baking, Savoury and Sweet and is an amazing volume of recipes that any baker would find inspiring. Learn more in our promotion post.
---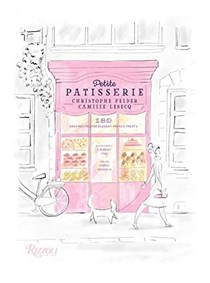 Petite Patisserie by Christophe Felder and Camille Lesecq focuses upon the delightful small pastries that are one of the highlights of the art of French baking. I need to find another word for stunning but no other word does this book justice. I want to tackle everything here and the authors make me feel like I can do so.